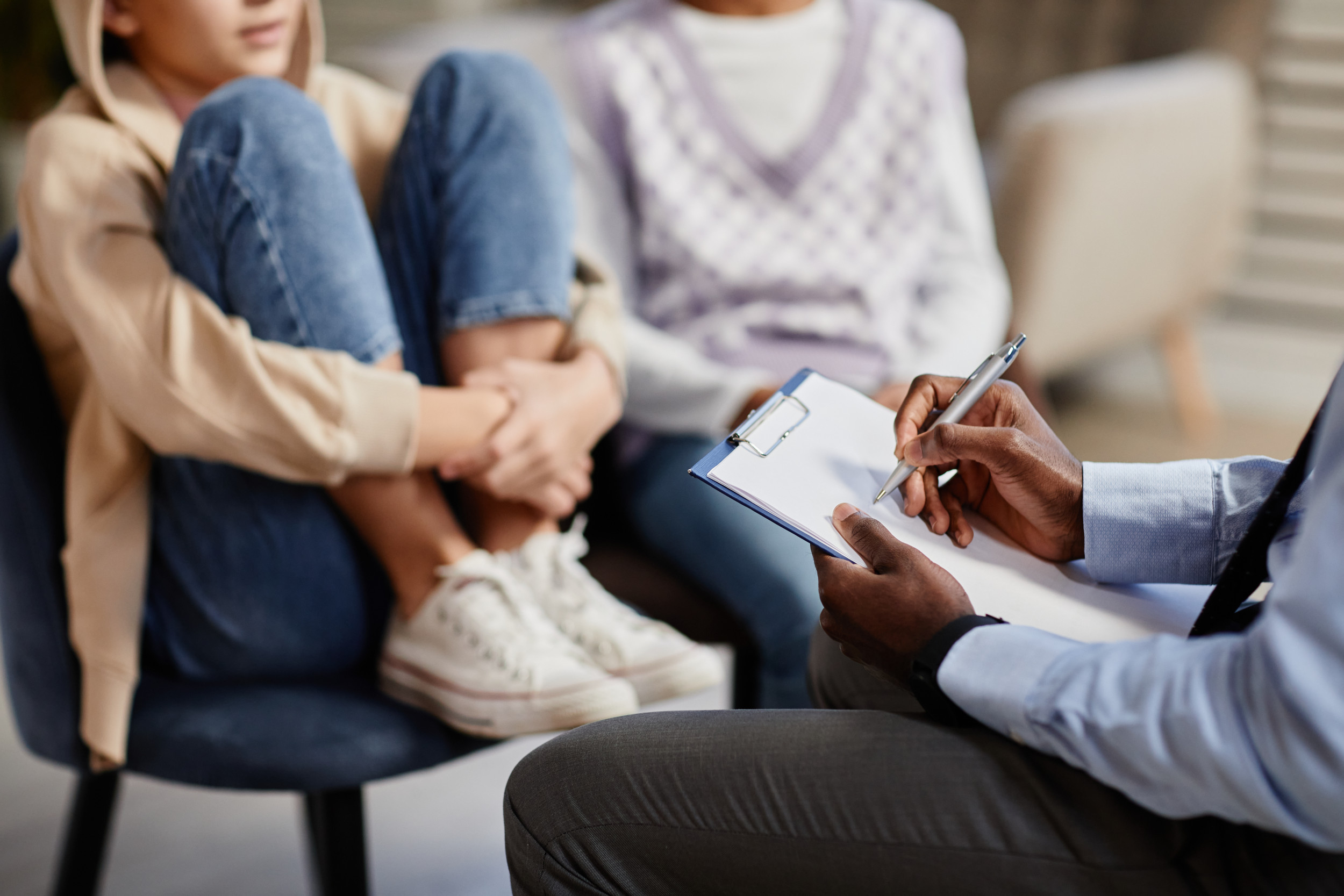 It became apparent to me at the onset of the COVID-19 pandemic that the crisis was taking a toll not only on our physical health but also on our mental health. Although our travel options were limited in Michigan, essential workers were encouraged to continue their work. Most of our behavioral industry colleagues were able to quickly transition to providing psychological services online.
Our staff at the McCrory Center for Behavioral Health stayed committed to their profession throughout the pandemic, providing much-needed psychological services in person. Even without any explicit discussion, in hindsight, I believe our clinical staff was well aware of how imperative it is for humans to interact socially, particularly during times of crisis. As a Behavioral Consultant at the Headstart Program, I offered stress management workshops and support based on an existential perspective.
As a parent, I watched my own children struggle with remote-learning fatigue, acute forgetfulness, and a yearning for more engaging activities. To help my daughter cope, I suggested that she write about her journey, including her fears. This led to a short story about how she conquered her fears. Sharing her story helped other children cope with the pandemic. I found this to be profound, as it is widely recognized that providing a service to others helps humans find meaning and purpose. These traits tend to help us be more content with life.
The Spike in Mental Health Crises
As a mental health professional, my duties involve recognizing the effects that the pandemic has had on our children's mental health. The stress and trauma of the past year have caused a spike in mental health crises among children. In 2021, the CDC Youth Risk Behavior Surveillance revealed that more than "4 in 10 students (42%) felt hopeless or persistently sad and one-third (31%) experienced poor mental health." Also, "1 in 10 (10%) students attempted suicide in 2021, compared with 22% who seriously considered it."
Other Alarming Trends and Symptoms
Parents and caregivers should be on the lookout for a range of alarming trends and symptoms that have risen following the Covid pandemic.
Symptoms to look out for include hearing voices, an inability to sleep despite high energy levels, diminished appetite, self-harm, aggressiveness, neglect of social etiquette, and forgetfulness. If any of these symptoms appear, it may be a sign of a more serious mental health condition and professional help should be sought.
What We Can Do to Be Proactive
As we see a surge in mental health crises among children following the Covid pandemic, it is crucial to take proactive measures to prevent the onset of severe mental conditions. One such measure is to provide universal screenings for mental health conditions to all children starting at age 7 years old. By conducting regular screenings, we can identify mental health issues early and provide timely interventions. Moreover, we must encourage parents to seek behavior consultation right away if they notice anything unusual or out of the ordinary.
Additionally, being supportive and loving towards our children can go a long way in preventing the worsening of their mental health conditions. It is important to create a safe and nurturing environment for our children to thrive in, both emotionally and physically.
I also understand and recognize parents and caregivers may not have the skills or resources to identify or address these issues, making it even more crucial for mental health professionals to step up and provide the support necessary to help our children heal. I am committed to understanding the evolving trends and symptoms and offering guidance on how we can prevent the onset of severe mental health conditions.
How to React When Signs Appear
If you notice signs of mental distress or anxiety in your child, it's important to take action. One of the first things you can do is to remain calm and empathetic. Don't try to reason with a situation that makes no sense. Instead, repeat back what your child is saying to show that you understand. You can say something like, "I understand that you're feeling really overwhelmed right now, and that's okay."
It's also important to avoid all forms of conflict, whether it's verbal or physical. If you find yourself getting angry or frustrated, take a moment to step away and gather your thoughts. Try to approach the situation with an open mind and listen to your child's concerns without judgment.
Seeking professional help can also be incredibly beneficial. Talking to a mental health professional or counselor can help your child learn coping mechanisms and strategies to manage their anxiety and distress. Even talking to someone you trust, like a friend or family member, can be a great way to start the healing process.
By being proactive and seeking help when needed, you can help your child lead a happier, healthier life.