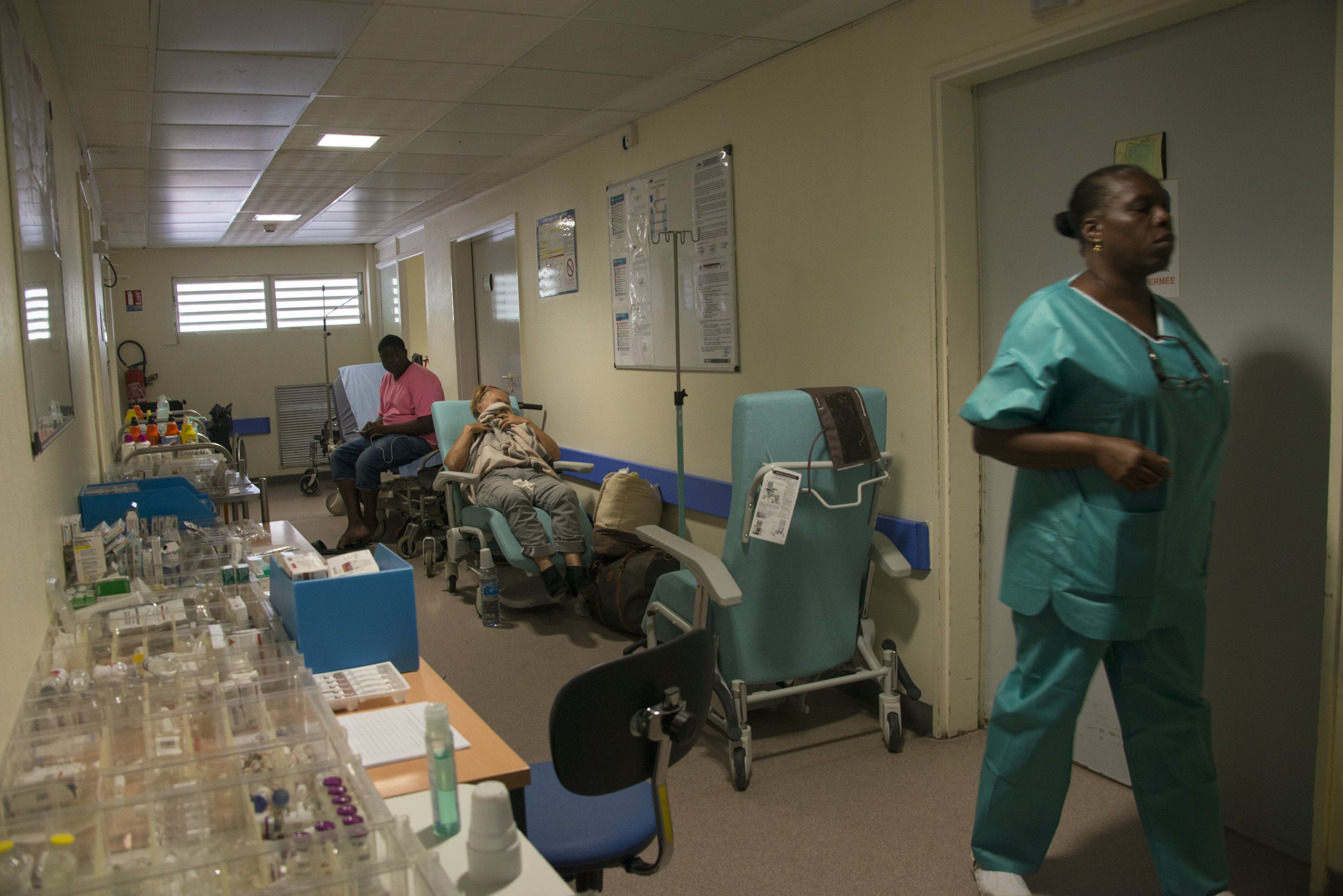 Mental health workers are vital to our society, especially considering a quarter of the world will suffer from a mental or neurological disorder at some point in their lives, according to the World Health Organization. As you may imagine, the job is far from easy. In a new report called 'Struggling to Cope', the harsh realities of the profession are revealed.
Within the past year, two out of five National Health Service (NHS) workers have been physically assaulted by one of their patients, the Guardian reports. This includes everything from being strangled, headbutted, and bitten, according to more than 1,000 mental health workers who reported their personal experiences via a survey conducted by Unison, one of the biggest trade unions in the United Kingdom.
"On a daily basis I would say that patients are verbally aggressive. Rather than being an unusual occurrence I now consider this almost a default position for a large number of patients," one staff member wrote in the survey.
A majority of those surveyed say that the problem exists because their employers are understaffed. Many of the workers believe the delays for patients to get treatment leads to their frustrations.
"Severe staff shortages mean fewer mental health nurses to deal with a rising number of users with complex needs," Sara Gorton, Unison's head of health, told the Guardian. "As a result many staff are having to work alone, making violent attacks more likely."
Another report, conducted by the BBC's 5 live Investigates team, reveals that there were more than 42,000 attacks on mental health professionals in the UK during 2016-17. The number of reported assaults rose the most in England, as compared to the last set of data from 2012-13. There was little or no rise in Scotland, Wales, and Northern Ireland. On Sunday, 5 live Investigates discussed the findings in a broadcast, which is available to listen here.
"I think the evidence is in the stuff that we found. 147 knives being retrieved. . .That's 147 opportunities we've had to prevent instances of serious harm," Mary Elliffee, from Birmingham and Solihull Mental Health NHS Foundation Trust, who helps search patients admitted to a ward, told 5 live Investigates.
Other notable incidents include a healthcare assistant who was stabbed and killed by a patient, a staff member who had their finger bitten off, and a nurse who received serious burns after a patient poured boiling water on her face.