Mercedes-Benz EQXX Beats Tesla, Lucid, Going 626 Miles on a Single Charge
Mercedes announced a milestone for its electrification program this week, saying that its Vision EQXX concept car was able to drive more than 1,000 kilometers, or 621 miles, on a single charge.
The car was driven from the Stuttgart area in Germany to the city of Cassis on the southern coast of France. In a press release, Mercedes chairman Ola Källenius said that the breakthrough is a vindication of the company's electrification strategy.
"The technology programme behind it marks a milestone in the development of electric vehicles," he said. "It underpins our strategic aim to 'Lead in Electric.'"
During the trip, the vehicle experienced real-world conditions from highway cruising to stop-and-go traffic, consuming about 8.7 kilowatts per 100 km. With a coefficient of drag of 0.17 and tires custom-made by Bridgestone, the EQXX was able to withstand high wind speeds while driving through mountainous terrain.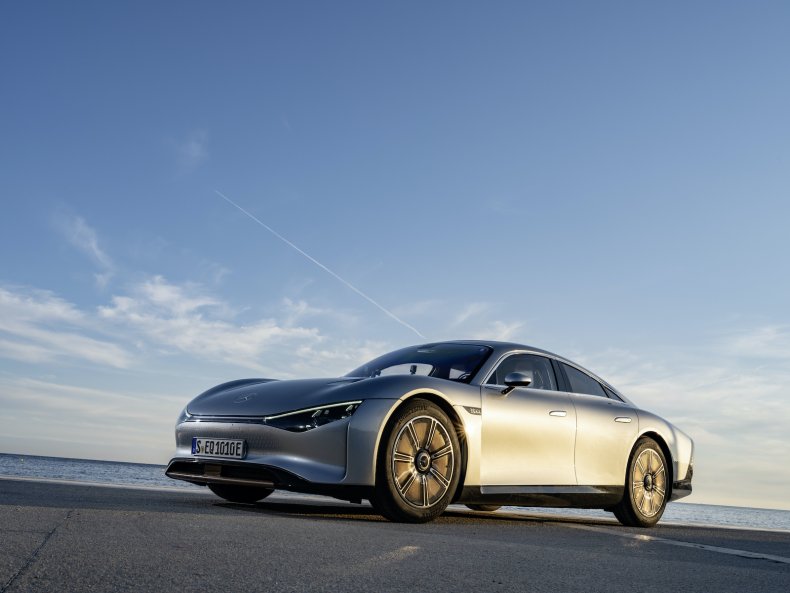 Throughout the trek, temperatures varied between 37 to 64 degrees Fahrenheit.
Also giving the car a slight boost to its range is a solar roof, which consists of 117 solar cells. Those cells feed into a 12-volt battery that controls some of the auxiliary functions of the car, saving about 2 percent of range by not drawing from the main battery.
Overall, the car traveled for 12 hours and 2 minutes, drove an average of about 54 miles per hour and reached a top speed of about 86 mph.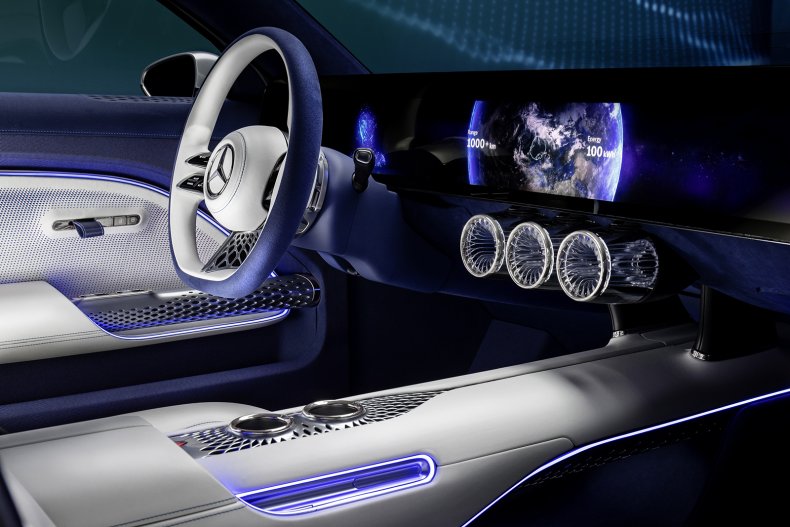 When it reached the finish line in Cassis, the EQXX had 15 percent of range left, or about 86 miles, according to the company. That would put the full range at more than 700 miles.
Mercedes-Benz chief technology officer and board member Markus Schäfer said that the technology developed for the EQXX is quickly being integrated into the company's product line.
"Many of the innovative developments are already being integrated into production, some of them in the next generation of modular architecture for compact and midsize Mercedes-Benz vehicles," he said.
So far, the longest-range electric car in production is the Lucid Air Dream Edition Range, which is EPA-rated for 520 miles on a single charge and starts at $169,000.
The electric 2022 Mercedes-Benz EQS sedan went on sale late last year, starting at $102,310 with an EPA-estimated range of 340 miles on a single charge. In the first quarter of this year, the company has sold more than 2,000 units.
On April 19th, the company will release styling, pricing and other specifications on the 2023 Mercedes-Benz EQS SUV, which is expected to go on sale by the end of the year.