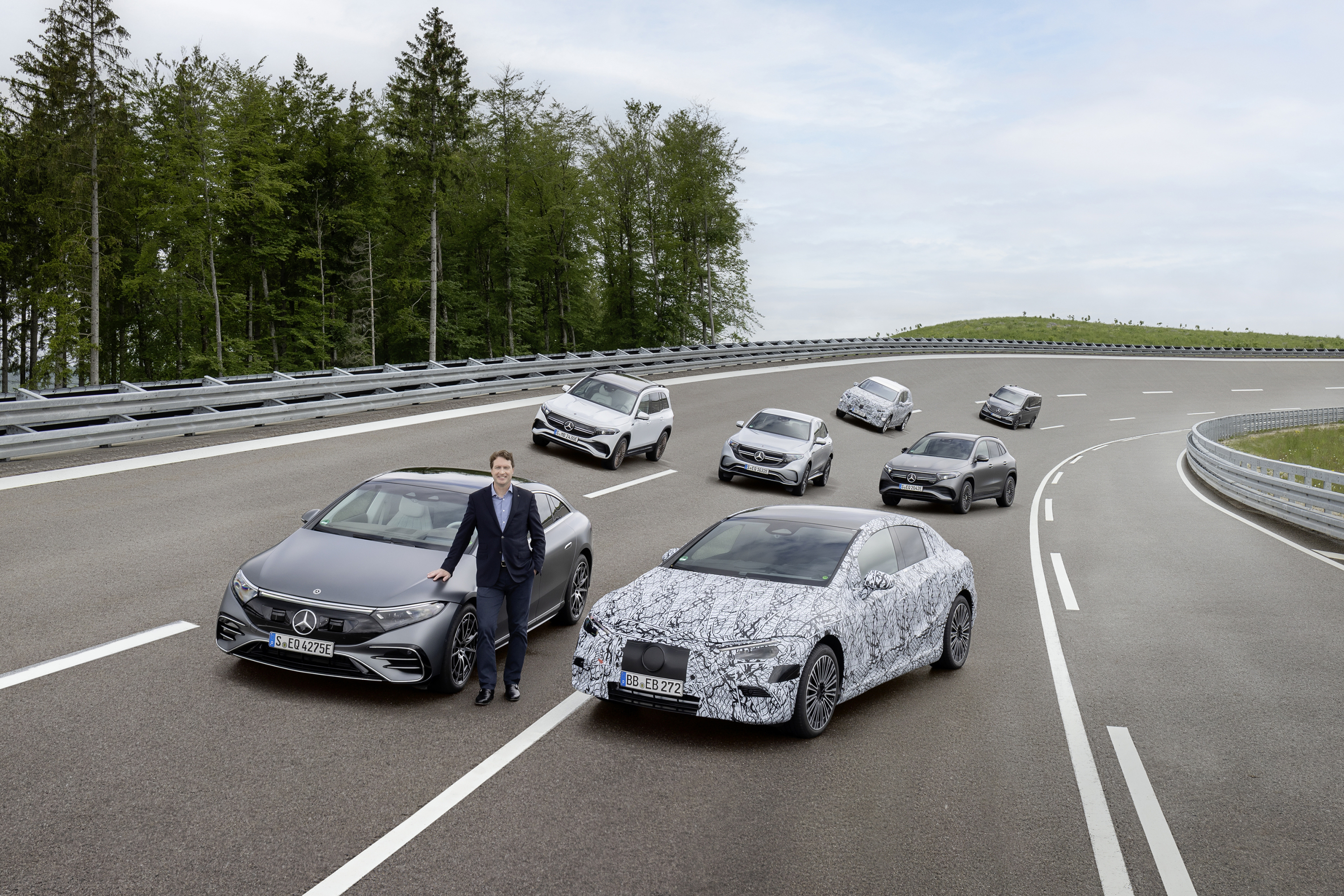 Mercedes-Benz laid out its roadmap to all-electric mobility today with goals that fall into line with what many other automakers are promising. There's one big caveat, however. The company says that it will only go all-in on electric vehicles "where market conditions allow", giving buyers and the company some flexibility with the plan's rollout.
"The EV shift is picking up speed - especially in the luxury segment, where Mercedes-Benz belongs. The tipping point is getting closer and we will be ready as markets switch to electric-only by the end of this decade," said Ola Källenius, CEO of Daimler AG and Mercedes-Benz AG.
As part of its $47 billion plan, Mercedes plans to accelerate toward a "an emissions-free and software-driven future". This translates to having a battery electric vehicle (BEV) for sale in every segment that the company serves by 2022. Investments into combustion engines and plug-in hybrid technologies will drop by 80 percent between 2019 and 2026, according to the automaker.
Mercedes plans to introduce three new architectures in 2025, one for medium and larger passenger cars, one for performance-focused Mercedes-AMG models and a version for vans and light commercial vehicles. Vehicle architecture that launches from that point will be designed only for electric vehicles. By that same year, customers will be able to purchase a BEV version of every model the company makes.
To get there, automaker plans to accelerate its research and development of BEVs, spending $47 billion between 2022 and 2030. Some of that money will go toward reorganization of existing departments and facilities. Mercedes plans to move all powertrain activities under one roof, from planning to development to production.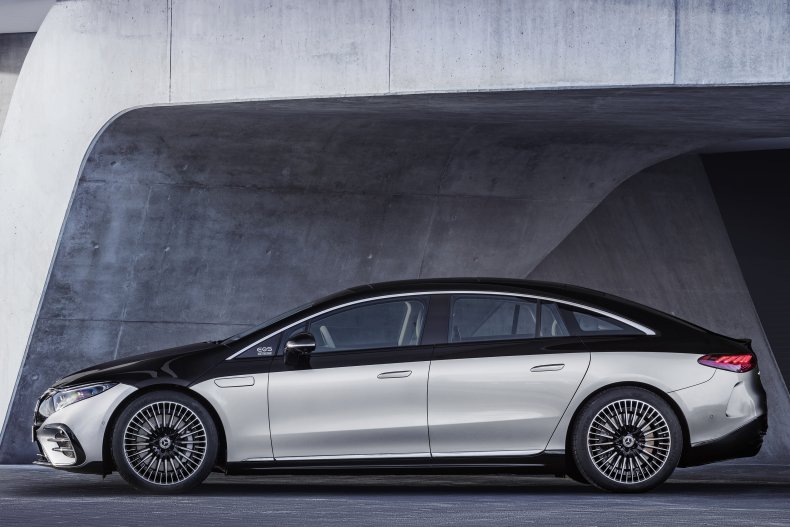 The company recognizes that they will need a battery capacity of more than 200 Gigawatt hours in order to meet their goals. They plan to set up eight Gigafactories for producing cells in partnership with other companies worldwide. These plants are in addition to the nine already planned that will build battery systems.
Mercedes says that the next-generation batteries it will produce will be "highly standardized" and able to be used in more than 90 percent of all company cars and vans.
New European partners will work with the company to develop and produce future battery cells and modules, including SilaNano. Mercedes intends for these partnerships to result in "unprecedented range" and "even shorter charging times".
Additionally, the automaker intends to further adopt "Plug & Charge" plug-and-play technology that will allow owners to charge without having to worry about authentication and payment processing. Plug & Charge will go live when the EQS all-electric luxury saloon goes on sale later this year.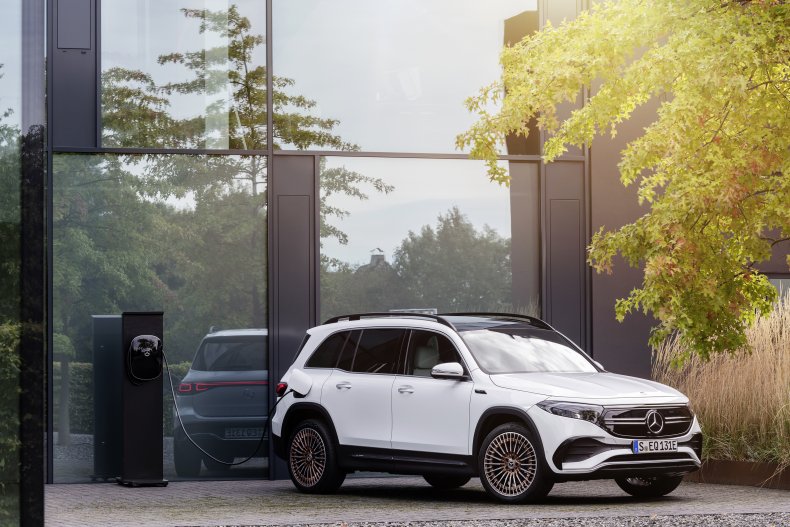 Mercedes will work with Shell to expand its charging network, adding over 30,000 charing points in Europe, China and North America by 2025. This includes over 10,000 high-power chargers.
Work continues on the new Vision EQXX electric car. Mercedes is targeting a real world range of more than 621 miles at normal highway driving speeds for the model. The company has enlisted experts from their F1 High Performance Powertrain division to deliver that benchmark. The premiere of the car is expected in 2022.
Manufacturing and sustainability plays a big part in the company's plans as well. As soon as next year, Mercedes plans to assemble electric vehicles at seven locations on three continents. Passenger car and battery assembly sites run by the company will switch to carbon neutral production by 2022. Mercedes has partnered with GROB, a German battery production and automated systems company, to improve its manufacturing processes. A new battery recycling facility in Kuppenheim, Germany, will be operational by 2023.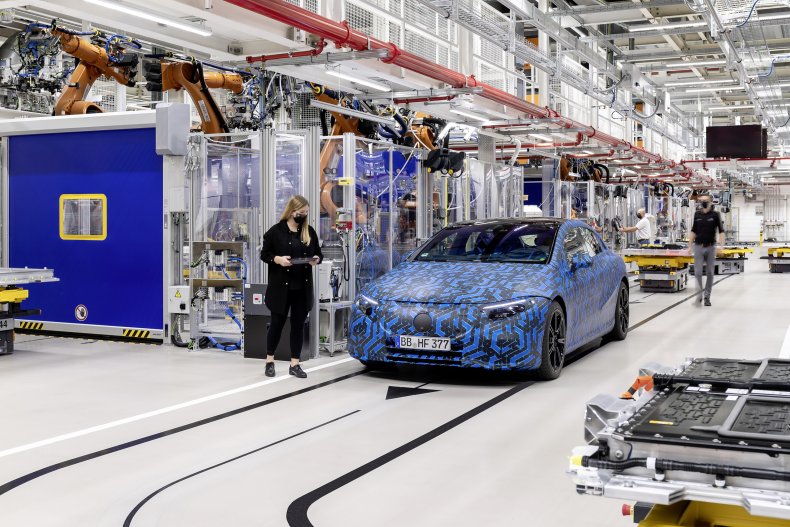 Mercedes plans to retrain its workforce and expand job opportunities with the company in response to these plans. Last year, the company trained 20,000 employees on various aspects of e-mobility and they plant to hire 3,000 new software engineers worldwide.
The plans laid out by Mercedes-Benz are not unique. Ford Motor Company has plug-and-play charging technology in place today and has invested heavily in software and engineer jobs to create future product as part of a multi-campus development and redevelopment plan. Volkswagen Group has constructed a battery recycling facility. General Motors subsidiary Ultium Cells LLC is working with LG Energy Solution of Korea to construct two battery production facilities in the U.S.