California Woman in 'Semi Comatose State' From Mercury Poisoning After Using Tainted Mexican Skin Cream
Health officials are warning people not to use skin cream which has been imported from Mexico after a California woman was left in a "semi-comatose state" after suffering mercury poisoning.
The Sacramento County Department of Health Services said the woman is currently in hospital after she used a Pond's-labeled skin cream tainted with methylmercury.
The woman is believed to have purchased the cream from an informal network that imports products across the border. Officials said the methylmercury was added by a third party after purchase and not by the Pond's manufacturer.
"Sacramento County Public Health urges the community to immediately stop using similar skin creams imported from Mexico due to the risk of contamination with methylmercury," Sacramento County Public Health Officer Dr. Olivia Kasirye said in a statement. "Methylmercury is extremely dangerous to adults and children."
This is believed to be the first case of methylmercury poisoning of this type linked to a skin cream to be reported in the U.S.
The Department of Health Services noted there have been over 60 poisonings over the past nine years linked to foreign brand, unlabeled, and/or homemade skin creams which contained the less toxic form of mercury such as mercurous chloride or calomel.
Methylmercury is a very poisonous form of mercury which can attack the body's nervous system and can cause severe illness for pregnant women as well as unborn and young children.
The signs of methylmercury poisoning include difficulty in concentrating, memory loss, nervousness, headaches, fatigue, tremors, and numbness or tingling in hands, feet, or around the lips.
Children subjected to prolonged exposure to methylmercury are also at risk of pink hands and feet, gum disease, poor muscle tone, leg cramps, high blood pressure and outbreaks of rashes.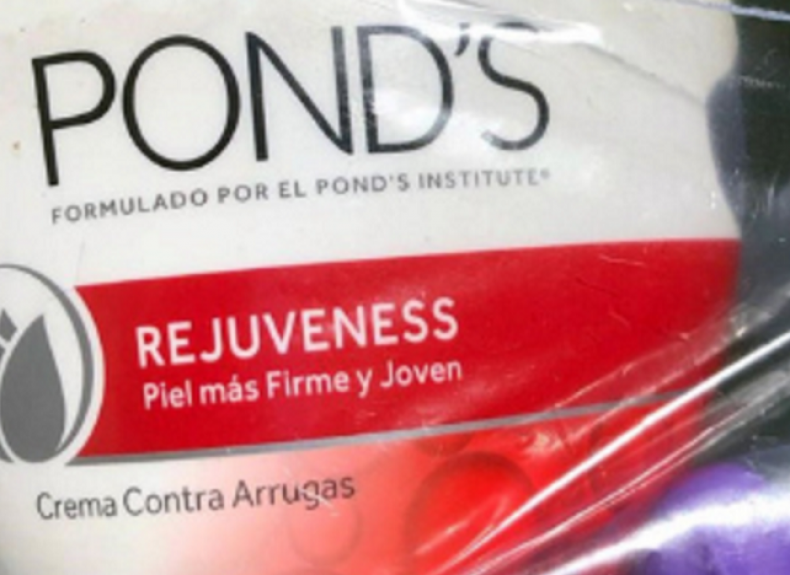 Mercury occurs naturally in the environment but can also be released into the air through industrial pollution. It turns into methylmercury when it comes into contact with water, such as when it falls from the air into streams and oceans.
As a result of this, nearly all types of fish and shellfish contain some trace of methylmercury. While your body does remove methylmercury naturally, those who regularly ingest meat and fish with high levels of methylmercury are at risk of it accumulating in their bloodstream as it can take more than a year to drop significantly.
The Food and Drug Administration warns pregnant women to avoid eating larger fish such as shark, swordfish, king mackerel, or tilefish as they pose a greater risk of containing high levels of mercury.
The Department of Health Services is advising all those who are using skin cream imported from Mexico to:
Stop using them immediately
Put the cream in a closed Ziploc bag and bring to your doctor
Go to the doctor and get tested for mercury in your blood and urine
Contact CDPH at (510) 981-4354 or AskEHIB@cdph.ca.gov​. For free medical advice in English or other languages, call California Poison Control at 1-800-222-1222