Who Were the Original Mercury Seven? NASA's First Astronauts Included John Glenn, Alan Shepard
It's been 59 years since seven men were presented to the world as NASA's first-ever astronaut class. The men, called the Original Seven, became overnight sensations in the United States.
They later became known as the Mercury Seven for Project Mercury, the program tasked with sending the first Americans into space to orbit the Earth, according to NASA.
The process of choosing the seven men took months. First, doctors, pilots and engineers reviewed a group of more than 500 candidates and narrowed the group down to 110 candidates. That group of men was reviewed even further and just 32 of them moved forward in the process, according to NASA.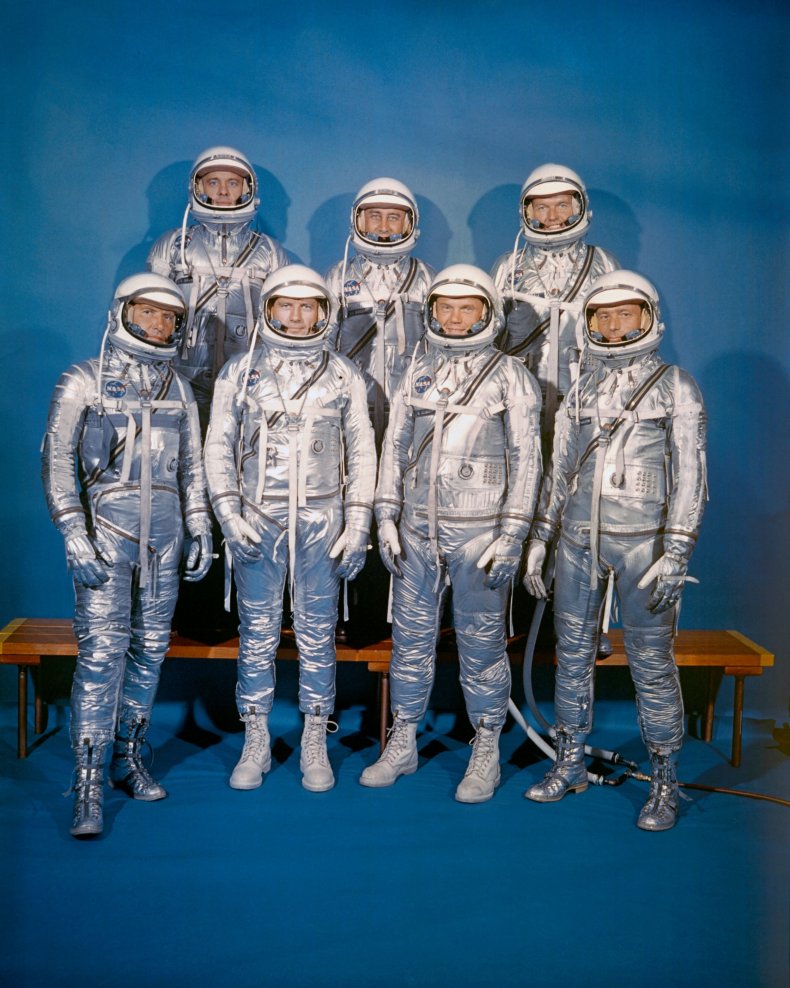 Those 32 men were put through a battery of physical and mental examinations before a total of 18 of them were recommended to be part of the Project Mercury group.
From there, seven of the men were chosen as the Mercury Seven, made up of Naval aviators Scott Carpenter, Walter M. Schirra and Alan B. Shepard; Air Force pilots Gordon Cooper Jr., Virgil (Gus) Grissom and Donald (Deke) Slayton; and Marine Corps aviator John H. Glenn.
Just over two years after the astronauts were announced, the first of them, Alan Shepard, made it to space as the first American to travel to the final frontier. Shepard completed the suborbital flight in the Freedom 7 craft on May 5, 1961. John Glenn then became the first American to orbit Earth less than a year later on February 20, 1962. By 1969, the first Americans landed on the moon.
Over the five years during which Project Mercury was an active NASA program, there were six total missions, and NASA achieved its goals of sending men to space to orbit Earth, testing the physical ability of those men while they were in space and recovering the men and their craft safely.
After paving the way for further space exploration, several of the Mercury Seven went on to participate in other NASA space programs like the Gemini, Apollo and the space shuttle program.