Merkel: German Taxes Won't Be Raised to Deal With Refugees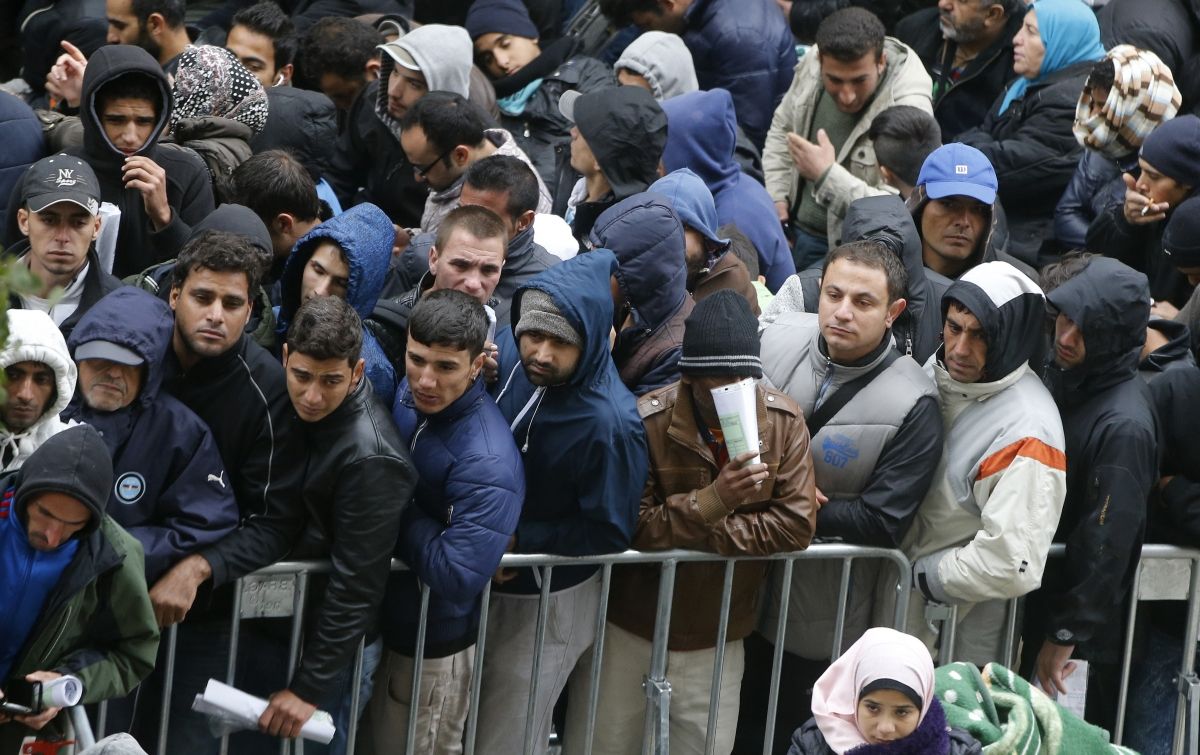 German Chancellor Angela Merkel has quashed rumors that her government will raise taxes in order to cope with the records numbers of asylum seekers entering the country, firmly denying the reports in an interview published on Monday in the German newspaper Bild.
When asked to confirm that there wouldn't be tax rises, Merkel replied, "Yes, affirmative." She continued, "We can be pleased that we have been well managed for years and that our economic situation is currently good," adding that nobody should "worry that a refugee will take away from their own quality of care" regarding the country's health system.
Merkel's comments followed a report published in the Sueddeutsche Zeitung newspaper on Saturday that suggested that Berlin and Brussels had discussed the possibility of introducing a special tax, which could take the form of higher levies on fuel or VAT, to help countries cope with the refugee crisis.
German government spokesman Steffen Seibert issued a statement denying the rumors, in which he said, "It remains the case that we want neither tax increases in Germany, nor do we want an E.U.-wide tax." On Sunday, a European Commission spokesman also rejected the claim, saying, "There is no such proposal currently on the table or under preparation and the Commission never comments on rumors in the press", according to AFP news agency.
Merkel was also questioned in the Bild interview about her popularity ratings, which have slumped in recent weeks. One poll published on Sunday by Bild am Sonntag showed 48 percent of those surveyed disagreed with Merkel's handling of the migration crisis, while 39 percent supported her approach.
"The polls are not my measurement," she said, adding that her task was finding solutions to problems. "To that, I am giving my total concentration," she said.
Merkel has come under fire from some of her political allies. Horst Seehofer, prime minister of Bavaria and chairman of the Christian Social Union party, said he would consider taking emergency measures to prevent migrants entering the country at the border with Austria if the federal government did not take steps to limit migration.
"Limiting migration is indispensable. We need a limit so integration can be successful," Seehofer said at a news conference held on Friday, according to the Wall Street Journal. Bavarian Interior Minister Joachim Herrmann went one step further, saying that Bavaria would take legal action if the government did not do more to limit numbers.
"If the federal government doesn't soon take effective measures to limit the flow of asylum seekers and with that threatens states' capacity to act, Bavaria reserves itself the possibility to take the matter before the federal constitutional court," Herrmann said at a news conference.
Last week Bild reported that Germany would receive 1.5 million asylum seekers this year, citing a confidential report by authorities. Germany's Federal Office for Migration and Refugees (BAMF) said it could not confirm the figures.