Merkel Stands Firm on Refugees as Elections Loom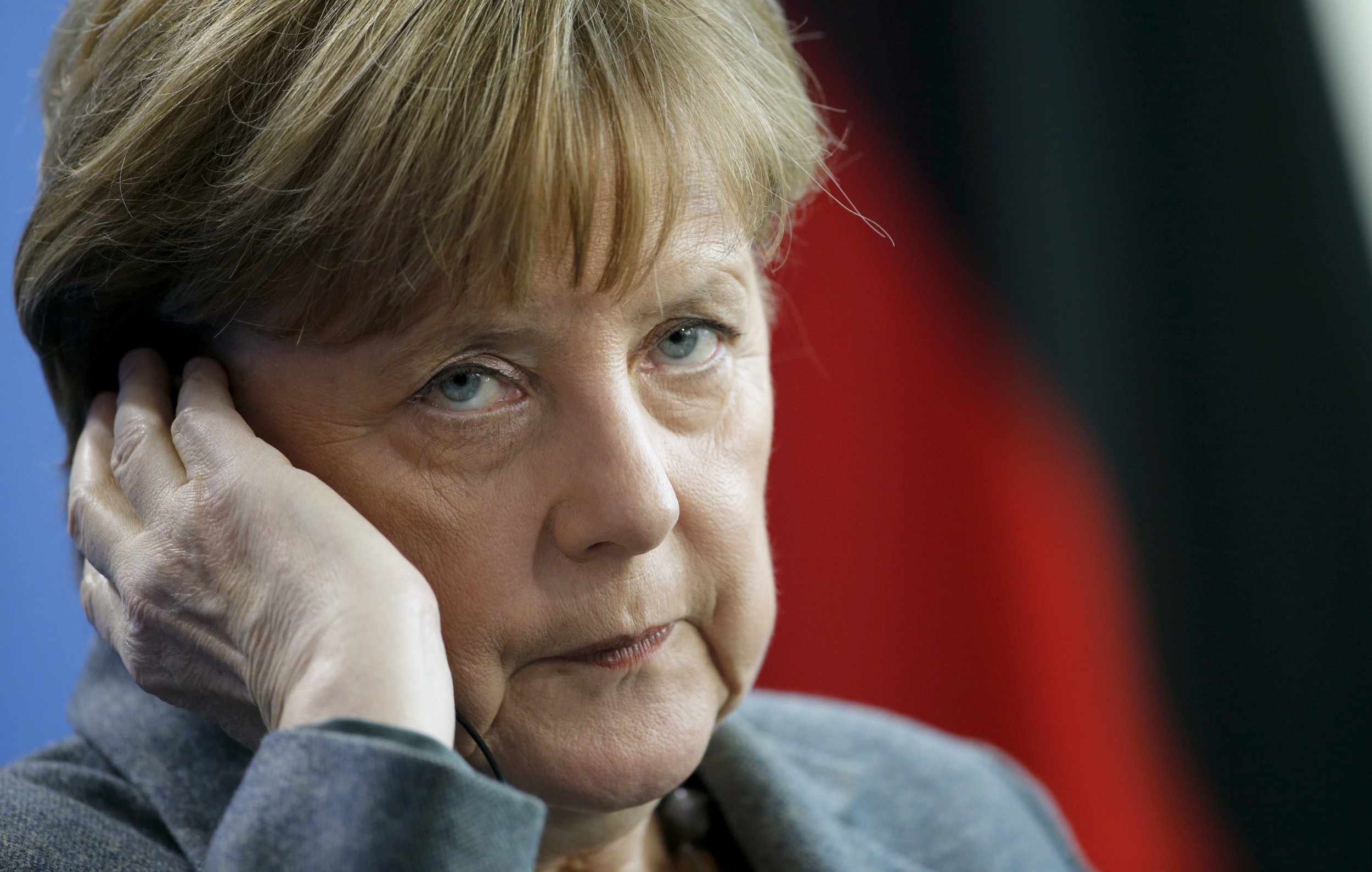 This article first appeared on the Carnegie Europe site.
Angela Merkel has no plan B.
Despite growing opposition at home and from her European partners to her open-door policy toward refugees fleeing the war in Syria, the German chancellor is not going to change track.
The Merkel who appeared on a prime-time Sunday-night talk show on February 28 was a leader who gave no signs of wavering, no signs of bowing to populist pressure and no signs that Germany would turn its back on those seeking shelter. "I have no plan B," Merkel said. "I am fighting for this approach."
But she is also fighting for something else: history and humanity. "This is a very important phase in our history," she said. "There is so much violence and hardship on our doorstep. What's right for Germany in the long term? I think it is to keep Europe together and to show humanity."
And that has been Merkel's conviction since late 2015, when she unilaterally announced that Germany would welcome refugees fleeing the war in Syria. For Merkel, Germany has a moral, legal and humanitarian duty to help provide shelter and security to those seeking asylum.
Germany took in some 1.1 million refugees in 2015. There isn't a city or town in the country that hasn't set up temporary housing or converted barracks or gyms for the refugees, or a community that hasn't in some way been affected by Merkel's decision.
Refugee children are now attending school in Germany. Their parents are beginning to learn German.
It is hard to estimate how many voluntary organizations and individuals continue to provide all kinds of help, from teaching German to young and old to accompanying refugees to the dentist or doctor to explaining to them how the public transportation system works.
Indeed, the refugee crisis has unleashed a special kind of civil spirit that has given Merkel huge moral and social support. These people, like Merkel, are not wavering.
This is despite the fact Merkel has been lambasted for her policies, not only within her own conservative Christian Democratic Union party but also across Europe, especially in Eastern Europe.
She has become the only leader in all the 28 EU member states who has not succumbed to pressure from populist movements or parties. She refuses to pander to their xenophobic slogans, to their wish to close borders, or to their belief that they can isolate Europe from the immense challenges it is facing.
"There is no point in believing that I can solve the problem through the unilateral closure of borders," Merkel said.
Yet week by week, European governments impose restrictions on foreigners, refuse to take in even a few hundred, or build high fences to keep out refugees and migrants. It's as if the refugees were treated as objects, not people who need safety.
Merkel knows how different this crisis is from previous crises affecting the Europe. The euro crisis didn't arouse such passion or hostility. For most people it was not tangible—except, of course, for those who had to endure tough austerity measures in return for financial assistance.
The refugee crisis is inside Europe, touching millions. "This crisis is different because people are coming to us, people with a different cultural background…where people ask, 'What is this doing to our country?'" Merkel said.
Over the months, Merkel has been waging a lonely campaign to change the European discourse so that EU governments and the public will open their doors to the refugees.
"Sometimes, I also despair. Some things go too slow," she said during the interview. "There are many conflicting interests in Europe. But it is my damn duty to do everything I can so that Europe finds a collective way," she added.
The collective way that is emerging is not an encouraging one. There is no political will from other EU governments to help share the burden with Germany. Merkel is pinning her hopes on March 7, when EU leaders hold a summit with Turkey, and on March 18, when EU leaders meet again to discuss the refugee crisis.
But bitter experience in dealing with Turkey's president, Recep Tayyip Erdogan, over tightening the country's borders and preventing refugees from crossing to Greece has tempered any optimism. Merkel and other EU leaders know that striking any durable bargain with Ankara is going to be extremely difficult.
For all that, Merkel said that what was needed was patience and a European solution to the crisis. There was no need for any plan B. "It's all well thought through. It's logical," she said of her current approach.
Voters in three German states will give their verdict on that on March 13 when they go to the polls in important regional elections.
Judy Dempsey is a nonresident senior associate at Carnegie Europe and editor in chief of Strategic Europe.