Merkel, Mexico and Trump's Wall: German Chancellor Tells Mexico that Building Walls 'Will Not Solve' Immigration Problems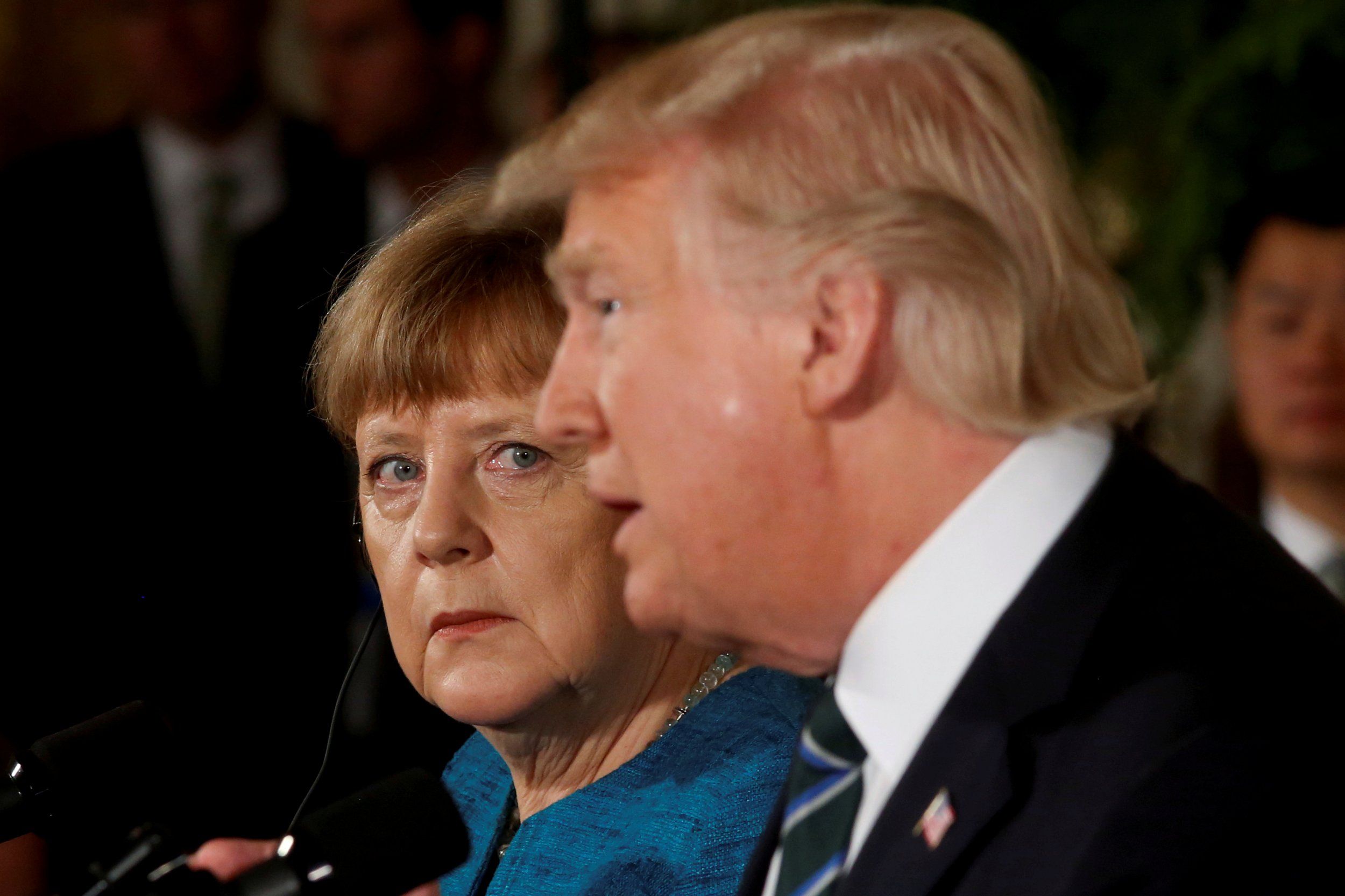 Building walls will not solve the problem of illegal immigration, German Chancellor Angela Merkel said on a visit to Mexico, despite U.S. President Donald Trump's campaign promise to do exactly that.
"Obviously the main reason for people leaving must be addressed on site first, which means that putting up walls and cutting oneself off will not solve the problem," Merkel said during a panel in Mexico city, BBC reports.
Merkel, who grew up in communist East Germany when her own country was divided by a wall that was totemic of the Cold War, spoke about the history of immigration. Raising living standards and increasing local opportunities can curb migration, Merkel suggested.
Her own government has led the charge in embracing the huge flow of refugees from Syria's civil war - a move that was widely condemned.by Donald Trump and Europe's far-right politicians.
In remarks that will likely irk Trump, Merkel endorsed Mexico's free trade position ahead of talks on renegotiating the North American Free Trade Agreement (NAFTA) between Mexico, the U.S. and Canada. Trump has claimed the agreement is unfair on the U.S.
"I hope these talks are a big success," she said at a news conference alongside President Enrique Pena Nieto in Mexico City. "And I'd like to offer thanks that the interests of German companies are also being taken into consideration."
Merkel's positive comments on bilateral trade were a far cry from Trump's vow to stop block German car exports to the U.S. last month.
"The Germans are bad, very bad," Trump said during a meeting with top EU leaders in May, according to German news magazine Der Spiegel.
"See the millions of cars they sell in the U.S., terrible. We will stop this," he reportedly said.