Country Music Legend Merle Haggard Has Died at the Age of 79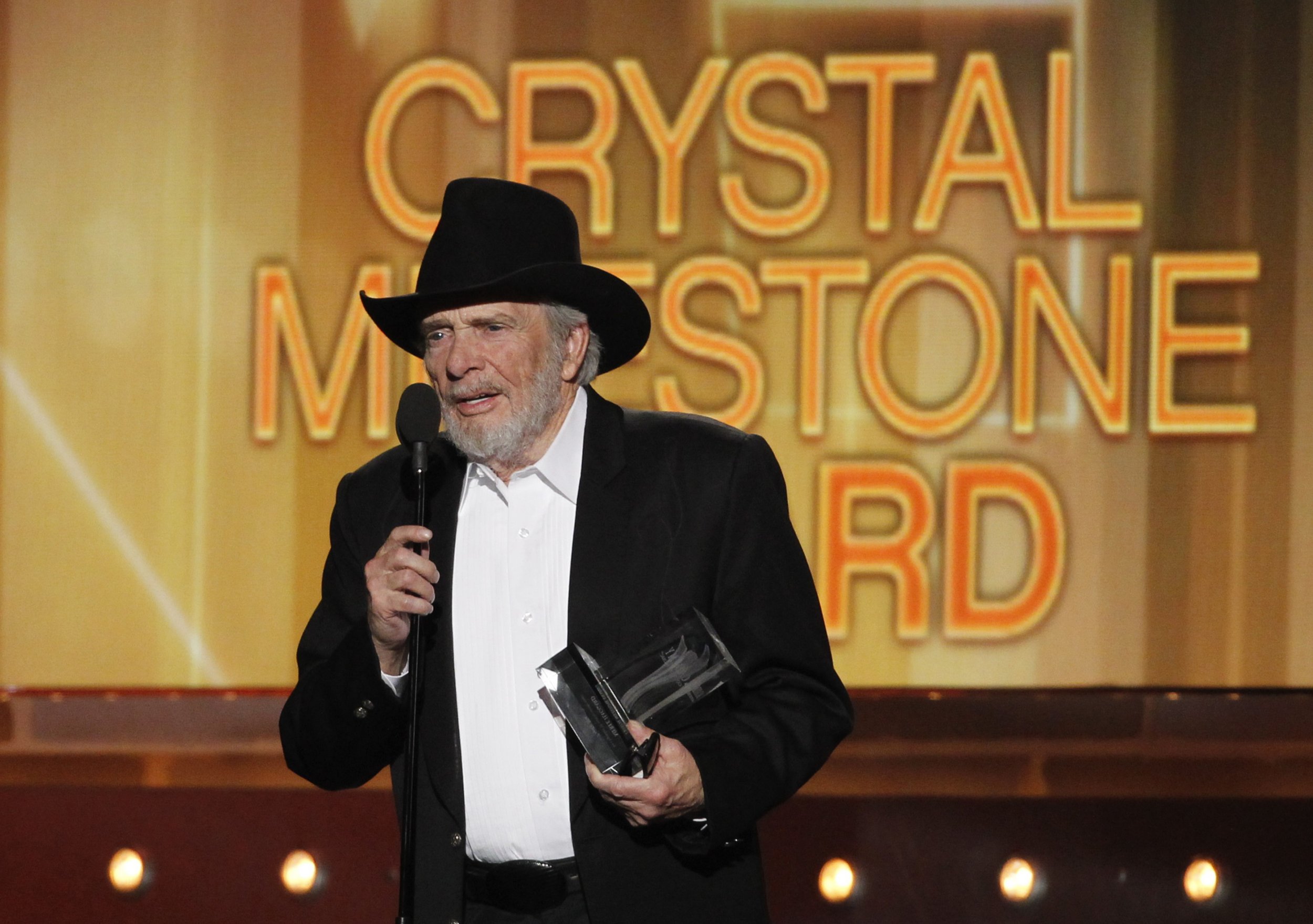 Country music legend Merle Haggard died on Wednesday, his 79th birthday, after a prolonged battle with pneumonia, according to the singer's manager. He passed away at his home near Redding, California.
Haggard was diagnosed with pneumonia in 2015 and had been struggling to recover ever since. He had scheduled a string of dates throughout the spring, but last week canceled them to focus on recuperating from the illness.
Born in Oildale, California, after his family moved from Oklahoma during the Great Depression, Haggard would go on to become a major figure in Nashville's country music scene throughout the 1970s and beyond. He first hit it big with his 1969 album Okie From Muskogee, and he would record several No. 1 hits over the course of his career, including that album's title track, "The Fightin' Side of Me" and "I Think I'll Just Stay Here and Drink." He was inducted into the Country Music Hall of Fame in 1994.