Merriam Webster's Word of the Year Is Also Not a Word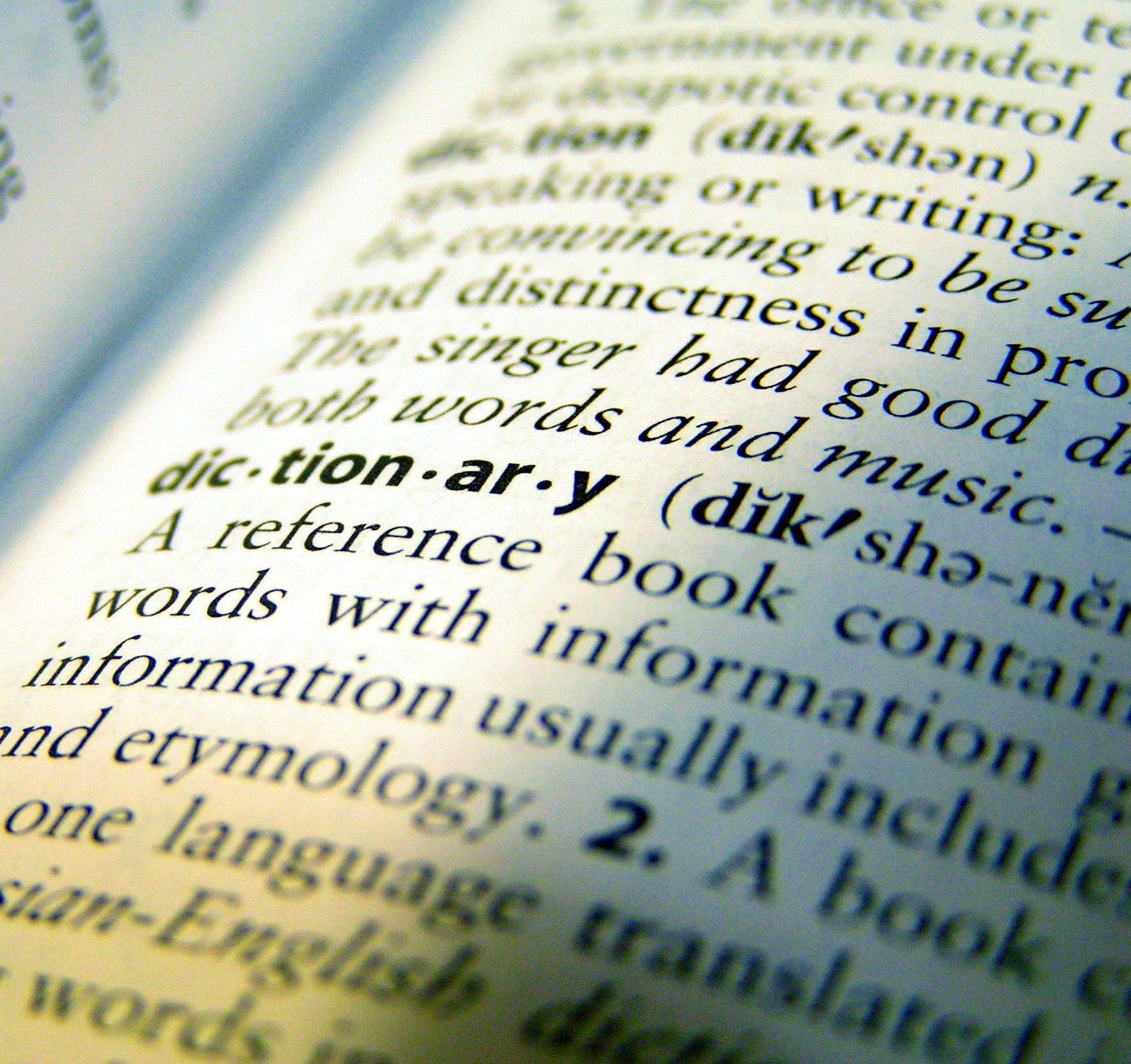 Perhaps the days when words of the year were actually words are in the past. Last month, Oxford Dictionaries eschewed a traditional winner when it chose an emoji, the one whose verbal description is "face with tears of joy."
Merriam-Webster's word of the year, announced Tuesday, is also unorthodox, though it doesn't stray quite as far from the English language as Oxford's. While this one doesn't stand alone as a word, it does at least contain letters.
The dictionary's choice for its 2015 word of the year is the suffix "-ism" due to a high volume and increased lookups for seven words that make use of it. The dictionary explained which words—accounting for millions of lookups—led to its ultimate crowning of "-ism" and what events most likely motivated the surge in searches for their definitions:
socialism: Lookups for this one increased 169 percent between 2014 and 2015, and became the seventh most looked-up word of all time. It's not hard to guess that Democratic presidential candidate Bernie Sanders drove interest.
fascism: Merriam-Webster attributed some of the curiosity about the second "-ism" on the list to another presidential candidate, Donald Trump, along with attacks in Paris, Colorado Springs and San Bernardino.
racism: The number of lookups for "racism" went up 50 percent from last year, with the impetus likely coming from the shooting at a historic black church in Charleston, South Carolina, protests at the University of Missouri, police shootings of black men, Woodrow Wilson's views and more.
feminism: The dictionary says some spikes in lookups throughout the year corresponded with stories about Amy Schumer, Hillary Clinton, Emma Watson, Malala Yousafzai and others.
communism: Lookups for "communism" increased 38 percent over last year, and seem to relate to the rise in searches for "socialism" as well as, perhaps, the changing relationship between the U.S. and Cuba.
capitalism: Interest in the definition of "capitalism" likely stems from reasons similar to those that saw "socialism" and "communism" rise.
terrorism: The word "terrorism" was looked up 110 percent more this year than last, with a huge spike following the Paris attacks. Other events, including the shootings at a Colorado Springs Planned Parenthood and in San Bernardino, as well as news about ISIS, also help explain the increase.
Merriam-Webster also listed five other words that got prominent play this year, including marriage, with lookups up 57 percent from 2014; hypocrite, which spiked following the news that Josh Duggar had an account on the Ashley Madison site used for cheating on spouses; respect; inspiration, up 65 percent; and minion, due to the release of the movie of the same name (well, its plural form).
Like Oxford, Merriam-Webster has selected more standard words in the past—culture (2014), science (2013), socialism and capitalism (2012), pragmatic (2011), austerity (2010) and more—but it has also strayed slightly. In 2007, it chose "w00t," which appears in the open dictionary for new words and slang. According to the entry, w00t means "to triumph over," is used as "an abbreviation of 'We Owned the Other Team.' (W.O.O.T.) expression of joy after a triumph (or an obvious victory); originated from a computer-gaming sub-culture" or as "an interjection expressing joy (it could be after a triumph, or for no reason at all), similar in use to the word 'yay.'"
For those who insist that the word of the year must be an actual word, and are consequently displeased with the Oxford's emoji and Merriam-Webster's suffix, there is one savior. Dictionary.com chose as its 2015 word of the year—a real word! The website announced last week that its pick was "identity."