Would Merrick Garland Have Swayed Supreme Court's Travel Ban Decision? His Judicial Record Says Otherwise
In the wake of Tuesday's Supreme Court decision to uphold President Donald Trump's travel ban, many opponents of the ruling suggested that if Judge Merrick Garland had been appointed to a justice seat there would have been a different conclusion.
Garland was nominated for the Supreme Court in the final year of the Obama administration following the death of Justice Antonin Scalia in early 2016. But Senate majority leader Mitch McConnell immediately blocked Garland's succession to the court, arguing that the next justice should be chosen by the next sitting president, who would turn out to be Donald Trump.
Instead, the vacant seat was filled by longtime conservative judge Neil Gorsuch. On Tuesday, Gorsuch voted in favor of the travel ban, helping tip the scales to a razor-thin 5-4 ruling to uphold the Trump administration policy restricting entry to the United States from seven countries—Iran, North Korea, Syria, Libya, Yemen, Somalia and Venezuela.
Immediately following the court's decision, McConnell added fuel to the fire when he posted a photo of him and Justice Gorsuch together on Twitter.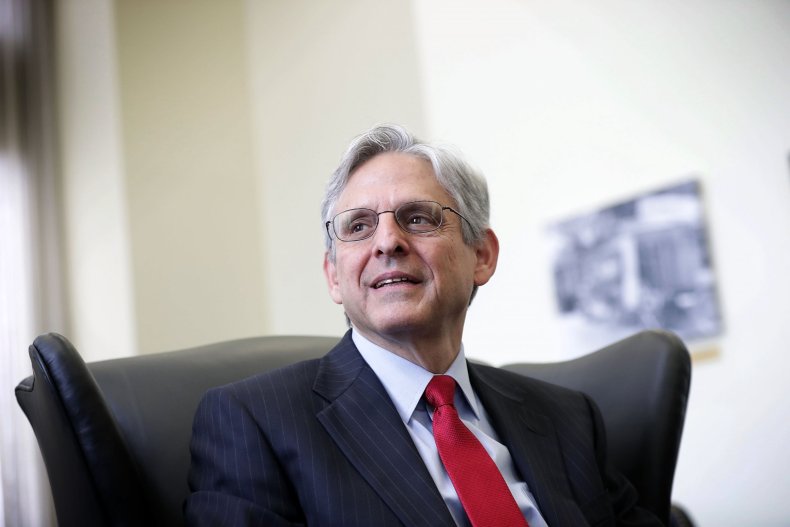 But Garland's judicial history doesn't necessarily prove that he would have voted against the travel ban if he were a Supreme Court justice. Many of his rulings have supported regulatory federal agencies, especially when it comes to security and criminal justice.
In a 2003 case, Garland ruled that detainees at Guantánamo could not challenge their imprisonment in federal court. That decision was later overturned by the Supreme Court. The ruling was just one of many Garland made regarding Guantánamo that privileged security powers over individual rights. Later in 2014, Garland upheld the prison's policy of probing the genitals of detainees wanting to meet with their attorneys, citing the importance of security protocols.
In 2004, Garland ruled in a case that cross-examination of a key witness was not allowed, eliminating the possibility of the defendant the opportunity to challenge that witness's claims.
Further proof of Garland's support of regulatory agencies can be found in his environmental policy rulings. In at least 19 cases that Garland has judged since 1997, he favored stronger government regulation, according to a report by PBS. In one example, Garland supported a ruling that allowed the Army Corps of Engineers to dump waste into wetlands, despite objections from environmental advocates.
On Tuesday, President Trump took to Twitter to celebrate the decision.