All of Meryl Streep's Films Ranked from Worst to Best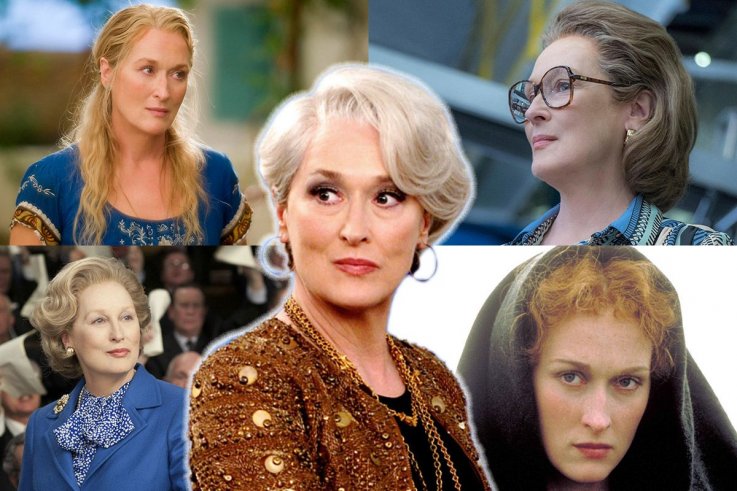 If you're looking towards Hollywood for class, elegance and acting with a capital A, you don't have to look much further than Meryl Streep. The 69-year-old actress has become a byword for serious dramatic chops—thanks in part to her record 21 Academy Award nominations—as well as achieving Tom Hanks-levels of broad, solid likeability.
Before she was Meryl, she was Mary Louise Streep, the awkward, bespectacled daughter of an art editor and a pharmaceutical executive living in New Jersey. Wanting to fit in, she devised her first role of sorts, bleaching her hair and becoming a cheerleader. During her senior year, "she was elected homecoming queen, which was kind of the pinnacle," her biographer, Michael Schulman, told NPR. "It was kind of like winning best actress of her high school."
Although opera was her first love, Meryl got into acting while attending Vassar College, and after she graduated went on to study at the Yale School of Drama. She got her big break in 1978 when she was cast in war movie The Deer Hunter , the role which would earn her first of many Oscar nominations.
Hit drama Kramer vs. Kramer followed in 1979, and then The French Lieutenant's Woman in 1981. Critics were already noting her extraordinary range: "Meryl Streep is a chameleon, a leading lady who wants to play every sort of role," wrote New York Magazine at the time.
Her emotional performance and perfect Polish accent in 1982's Sophie's Choice won her an Academy Award for Best Actress. Critic Roger Ebert wrote: "There is hardly an emotion that Streep doesn't touch in this movie, and yet we're never aware of her straining. This is one of the most astonishing and yet one of the most unaffected and natural performances I can imagine."
Streep faced a backlash in the mid-1980s, thanks to her $4m-per-picture salary—common for men but high for female actors—and the perception that she was overly-serious.
Yet Streep defied critics by going on to have a long and varied career. She proved that she could do levity in comedies such as Defending Your Life , and managing to find strong, interesting and even sexy roles well past middle age in The Devil Wears Prada and It's Complicated —again, common for men but unusual for female actors.
Ahead of the release of her latest work— Mary Poppins Returns, Little Women and The Laundromat—it doesn't look like she plans to slow down any time soon. Using data from critical review aggregation websites Rotten Tomatoes and Metacritic, as well as user reviews from Amazon and IMDb, we've ranked all of Streep's films from worst to best.