Meryl Streep in Soderbergh's 'The Laundromat' Is Out for Revenge in New Trailer
So it's news when Meryl Streep does basically anything, but then add in director Steven Soderbergh and it's big news. This is why the first trailer for their new Netflix film The Laundromat is such a big deal.
The Laundromat follows widow Ellen Martin as she takes it upon herself to investigate insurance fraud, an investigation which leads her to a pair of lawyers (played by Gary Oldman and Antonio Banderas) who are scamming international financial systems set up to make sure the super-wealthy stay super-wealthy. Her relentless investigation leads to a massive public downfall for many of their clients. "Somebody has to sound the alarm," she says in the trailer.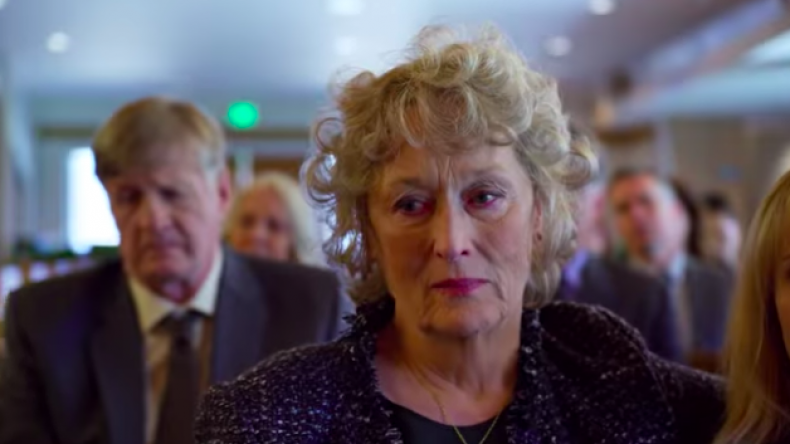 In one scene introducing Streep's character, Ellen, can be seen talking with her lawyer.
"So they drown you and 20 other innocent people, and somebody is making money from it?" Ellen asks her lawyer.
"It all goes back to this law firm, Mossack Fonseca," the lawyer says.
"So what happens next, what do we do next?" Ellen asks her silent lawyer, which starts her mission to find out who is behind the law firm that bankrupted her family.
The film is based on the real-life Panama Paper scandal when the secret financial records (some involving massive corruption) from a Panamanian law firm were leaked by a whistleblower to the press in 2015. The leak showed widespread tax evasion and fraud by some of the world's most wealthy people.
If, after watching the trailer, you're left feeling like it seems awfully similar in subject matter and tone to another Soderbergh movie The Informant!, you wouldn't be wrong. The Laundromat is written by Scott Z. Burns, the same person who wrote The Informant!. Burns also directed the forthcoming film The Report, about a lawyer looking into the CIA's use of torture in the aftermath of 9/11. Soderbergh also produced The Report.
The Netflix produced film will premiere at the Venice Film Festival this week, followed by its wide release on October 18. It also stars David Schwimmer, Will Forte and Sharon Stone.
The Laundromat is one of a few major projects Streep has this year. She, of course, starred in HBO's Big Little Lies alongside Nicole Kidman and Reese Witherspoon earlier this year, and later this year she'll star in Greta Gerwig's adaptation of Little Women. Considering Streep is like Oscar catnip, chances are high she'll get recognized for her work in either (or both) Laundromat and Little Women.