Mesquite Police Shooting: Texas Officers Fatally Shoot Man After Responding to 911 Hang-Up
Mesquite, Texas, police officers fatally shot a man Tuesday morning while responding to a home where a person allegedly called 911 and then hung up abruptly after screaming.
Officers responded to the Audubon Park Apartments at around 8 a.m., according to KDFW, after being dispatched because of a disconnected 911 call. Officers reportedly became involved in a confrontation that resulted in the shooting.
The man who was shot was suspected of assaulting another person when officers arrived, according to KXAS. The suspect was taken to the hospital in critical condition, where he was pronounced dead, KDFW reported.
The Mesquite Police Department said that when the officers arrived, the assault victim said the suspect was armed with a knife. Police observed the suspect with both a knife and a club, at which point two officers fired, hitting the suspect. They rendered first aid to the man, who was identified as Ashton Pinke, 27, until an ambulance arrived.
Because there is an ongoing investigation, the police department said that more details will be released as they become available and that footage from the officers' body cameras was being reviewed. That footage is expected to be released to the public later in the week, according to the department.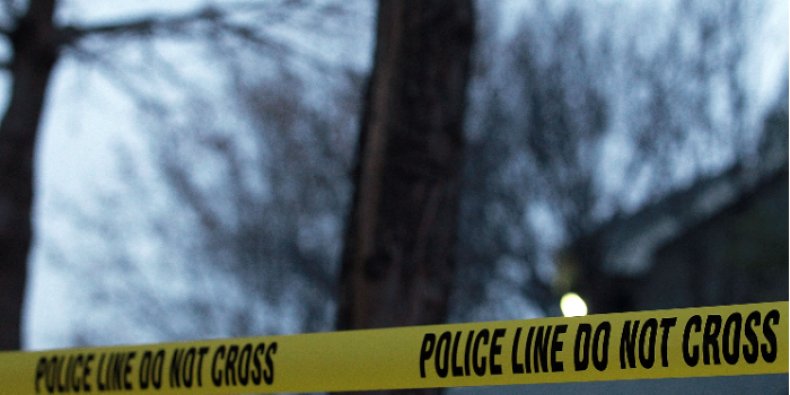 "We have not had an opportunity to talk with the officers yet," Mesquite Sergeant Mark Bradford told KXAS. "Obviously, we are at the beginning stages of the investigation. We've got detectives up here, and we're waiting on the paperwork so we can begin our search, and then as soon as we have that information we will release things at a later date."
Bradford told KXAZ the two officers involved in the shooting are both experienced officers who have been with the department for more than 20 years. They will be placed on administrative leave while the case is investigated.
The police department said it had previously been called to the address from the same phone number, which is how police tracked the call after it was disconnected.
Newsweek reached out to the police department for comment but did not receive a response in time for publication.
This story was updated at 4:40 p.m. EDT with more information.