Messi Missed World Cup Penalty Kick Because Argentina Canceled Warm-up Game, Israeli Defense Minister Says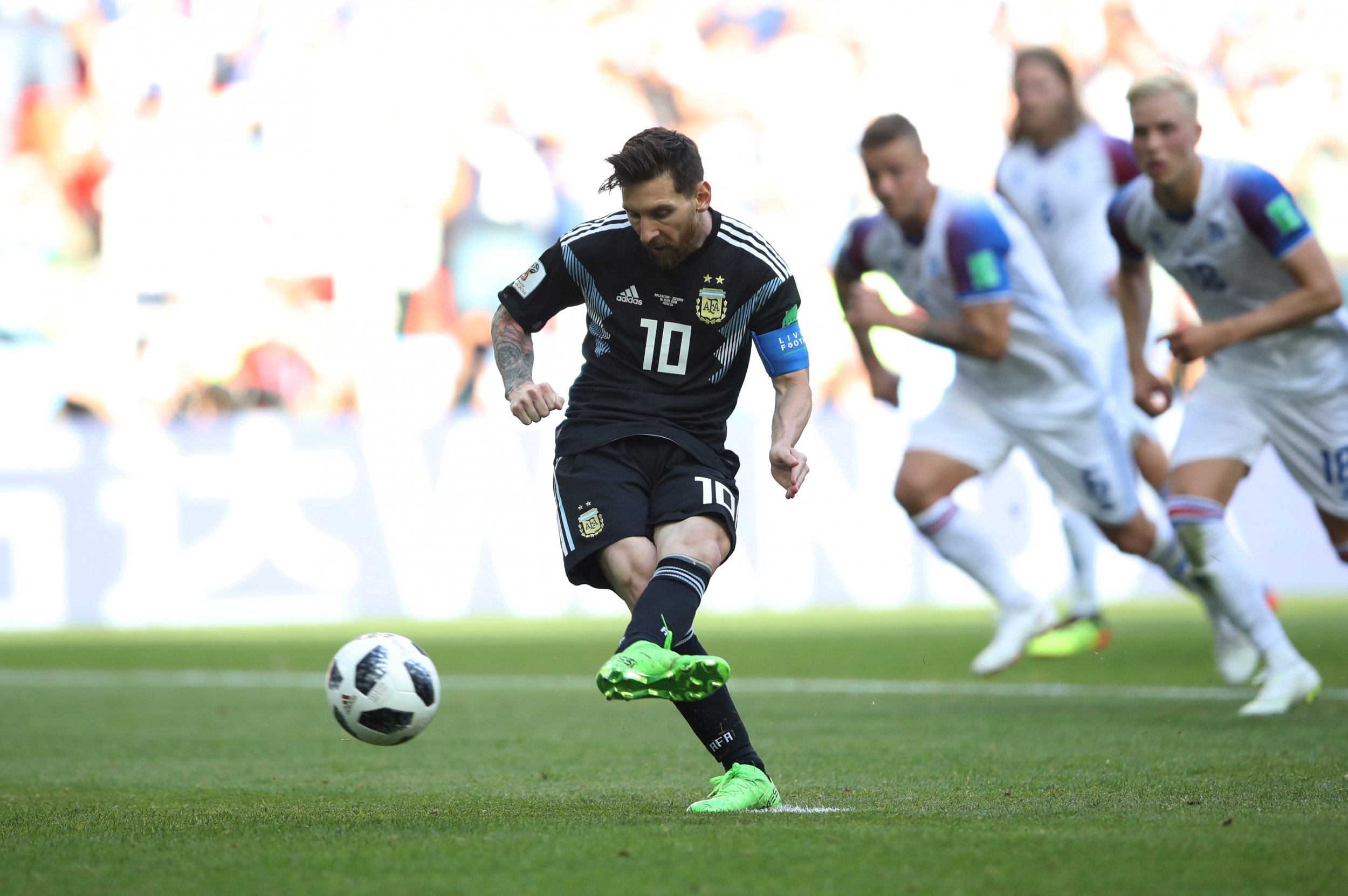 Did soccer star Lionel Messi miss a crucial World Cup penalty kick in a game against Iceland because Argentina pulled out of a last-minute warm-up game against Israel?
That's what Israeli Defense Minister Avigdor Liberman believes.
"In the Argentina against Iceland game we saw just how much Messi needed the warm-up game against Israel," Liberman tweeted Saturday after Argentina and Iceland ended with a 1-1 draw.
Liberman's comment was in reference to a pre-World Cup match between Israel and Argentina originally scheduled for June 9 in Jerusalem that was cancelled amid fears of violence and protests from Palestinians.
"As far as I know, the players of the national team were not willing to play the game," said Argentine Foreign Minister Jorge Faurie, according to The Times of Israel.
Faurie said players received threats from Palestinians because the game was being held in Jerusalem, a city that Palestine also claims rights to. In the days leading up to the warmup game, Faurie said protesters displaying soccer jerseys stained with red paint outside Argentina's practice facility in Barcelona were also a contributing factor.
"In the end, they've done right thing, and this is behind us," Argentina striker Gonzalo Higuain told ESPN. "Health and common sense come first. We felt that it wasn't right to go.
Messi Missed World Cup Penalty Kick Because Argentina Canceled Warm-up Game, Israeli Defense Minister Says | Sports