Arsenal: Could Mesut Ozil Really Move to Manchester United?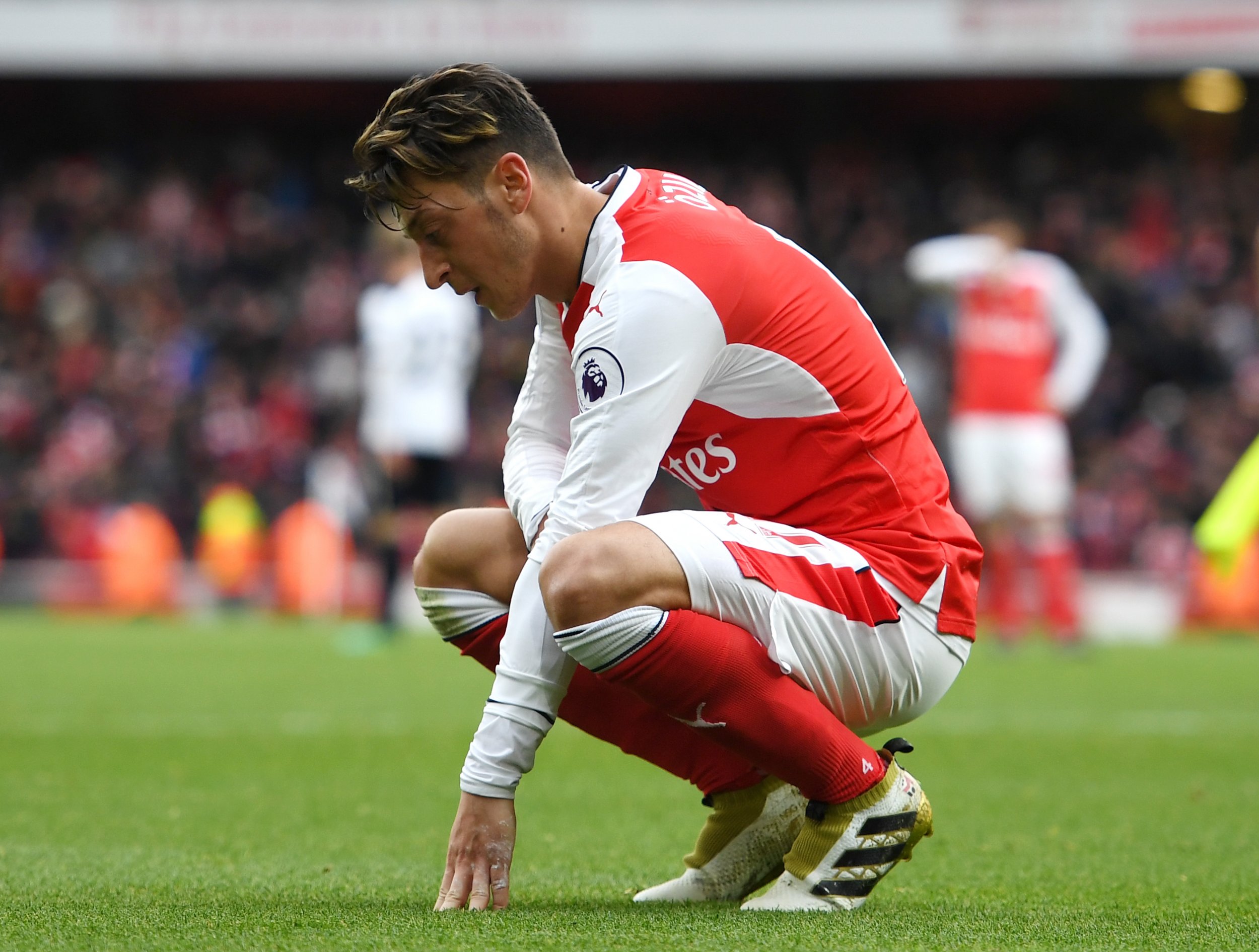 It would be the ultimate humiliation for Arsene Wenger.
His best player, perhaps even the symbol of Arsenal—at least on the field of play—moving to one of the club's great rivals, and one of Wenger's bitterest enemies.
Yet Mesut Ozil has less than two years remaining on his contract, and reports in the British press on Friday morning link the German midfielder to none other than Manchester United and Jose Mourinho.
The Sun claims Mourinho has been alerted to the possibility that Ozil's deal may run down, and that he plans to make a huge offer to the former Real Madrid attacker.
That may seem unlikely—Wenger was criticized heavily for the sale of Robin Van Persie to Old Trafford in the summer of 2012, and the reaction if Ozil were to leave for the same club could be a whole lot more vitriolic.
But if Ozil wants to leave—if he wants a salary increase, in other words, that Arsenal is unwilling to pay him—then Wenger is in the weaker position of the two parties. Arsenal might prefer a vast transfer fee—surely somewhere in the region of £60 million, at least—than lose its prize asset the next summer for nothing.
Reports claim Mourinho is prepared to offer Ozil £250,000 ($315,400) a week, which would tempt most of the world's top players. Ozil and Paul Pogba in the same team would certainly be an exciting prospect.
Will this happen? Almost certainly not. Which doesn't mean it isn't possible. Until Ozil signs on the dotted line again at Emirates Stadium, Arsenal fans will continue to bite their fingernails.