Met Gala 2020 Theme, 'About Time: Fashion and Duration,' Explained
The Metropolitan Museum of Art will celebrate its 150th anniversary in 2020. While a series of exhibitions scheduled throughout the year will shine a light on the masterpieces and collections that have filled the walls of the New York institution for nearly two centuries, none will honor the longevity and history of fashion's position within art quite like the 2020 Met Gala.
The museum announced the annual fundraising event's 2020 theme, "About Time: Fashion and Duration," on Thursday and said the accompanying spring exhibition, inspired by the 1992 Sally Porter film Orlando, will present a century-and-a-half of fashion history.
Andrew Bolton, the Wendy Yu Curator in Charge of the Met's Costume Institute, told Vogue on Thursday that the "nuanced and open-ended" exhibition is a "reimagining of fashion history that's fragmented, discontinuous, and heterogeneous" based on Porter's adaptation of Virginia Woolf's time-traveling novel of the same name and early-20th-century French philosopher Henri Bergson's theories on time being indivisible.
"There's a wonderful scene in which Tilda Swinton enters the maze in an 18th-century woman's robe à la Francaise, and as she runs through it, her clothes change to mid-19th-century dress, and she reemerges in 1850s England, That's where the original idea came from," Bolton told Vogue. "What I like about Woolf's version of time is the idea of a continuum. There's no beginning, middle, or end. It's one big fat middle. I always felt the same about fashion. Fashion is the present."
The exhibition will highlight a variety of "folds in time" and showcase the juxtapositions between designers across various eras with 160 women's fashion pieces from the last century-and-a-half. It is expected to run from May 7 through September 7, 2020, with the Met Gala scheduled for May 4.
As usual, Anna Wintour will co-chair the Met Gala committee along with Louis Vutton artistic director Nicolas Ghesquière, Lin-Manuel Miranda and Emma Stone. Meryl Streep, who will appear at the Met Gala for the first time ever, will join them on the committee.
The invitation-only event will likely bring out the biggest names in fashion and Hollywood, and, of course, their over-the-top embodiments of the theme.
Celebrities like Lady Gaga, Billy Porter, Kim Kardashian and Cardi B pulled out all the stops at this year's event, the theme of which was "Camp: Notes on Fashion." The Gala was inspired by Susan Sontag's 1964 essay, Notes on Camp, which illustrated the idea of camp as "love of the unnatural: of artifice and exaggeration."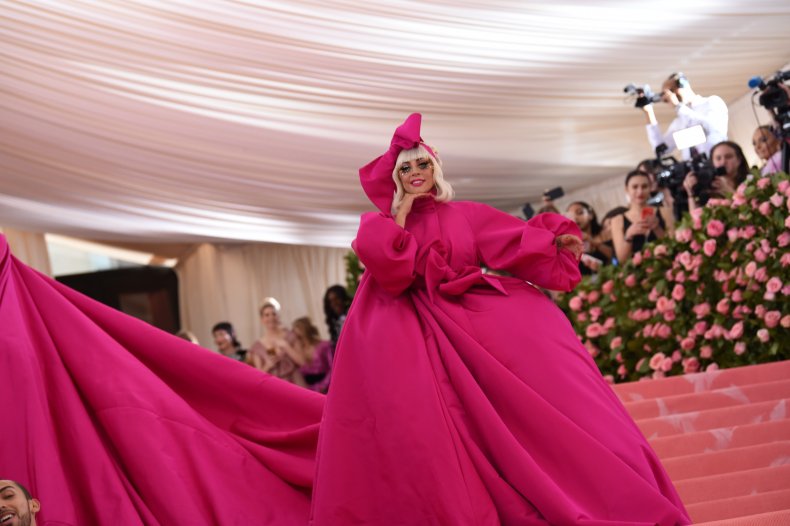 Met Gala 2020 Theme, 'About Time: Fashion and Duration,' Explained | Culture