This year's Met Gala was a fashion triumph, serving spectators many noteworthy looks throughout the evening.
Despite the fact COVID-19 led to the cancellation of last year's event and the delay of this year's festivities, Anna Wintour's well-heeled guests certainly made up for it, pulling out all the stops to impress.
While the focus is often on the women at the Met Gala, the men really ramped up their efforts this year for the "In America: A Lexicon of Fashion" theme.
Here, we take a look at the men who delivered (and then some).
Dan Levy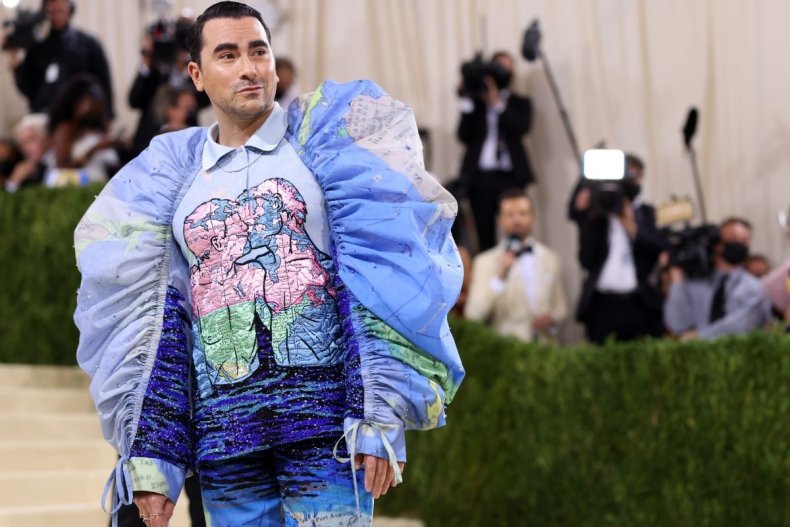 Dan Levy used his platform not only to wear something totally out of this world, but also to send an important message.
His pro LGBTQ+ outfit included a map of the U.S.A. along with pastel colors and huge sleeves. Bravo, sir.
Timothée Chalamet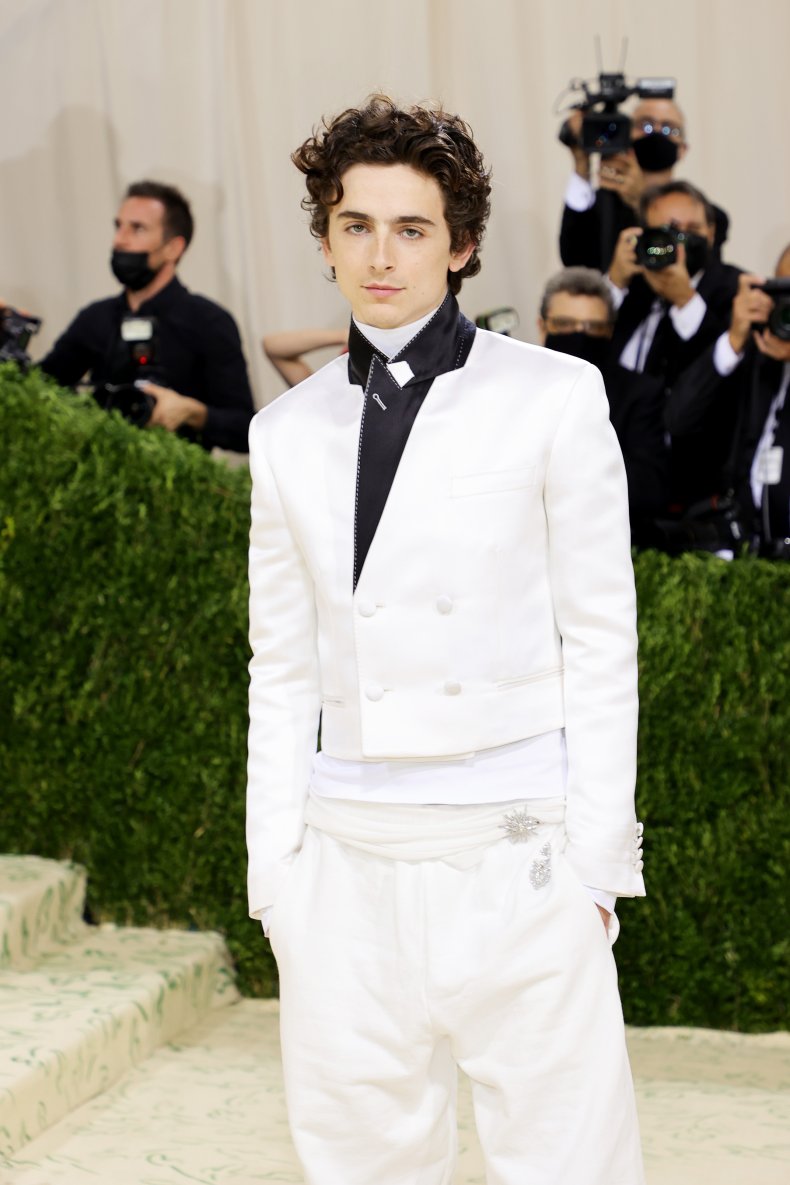 The Dune star was co-hosting this year, so upped his game to nail the brief.
His outfit was "a fusion of street style and sleek tailoring, to create a more dynamic, deliberate silhouette, while still respecting the dress codes of the event," according to French designer Haider Ackermann in a conversation with Vogue.
Never have sweatpants looked so high fashion!
Lil Nas X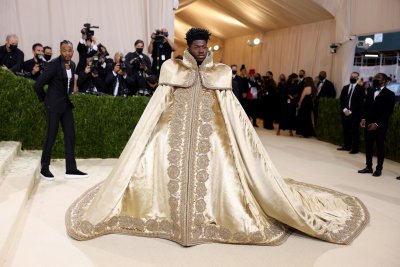 Lil Nas X served us three looks for the price of one, all dripping in gold and metallics.
An oversized Versace robe was stripped down to a full suit of armor, before a glittering bodysuit was revealed, covered in Versace's staple print.
Evan Mock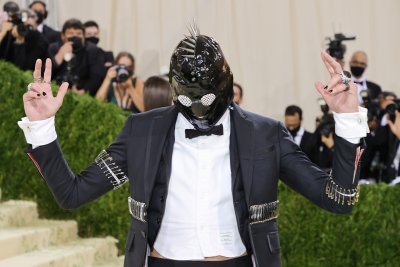 Gossip Girl star Evan Mock wore American designer Thom Browne for the Met Gala, wearing a suit with long shorts and, of course, a spike-covered leather mask.
When he took it off, his newly-pink buzzcut was revealed.
Jeremy O. Harris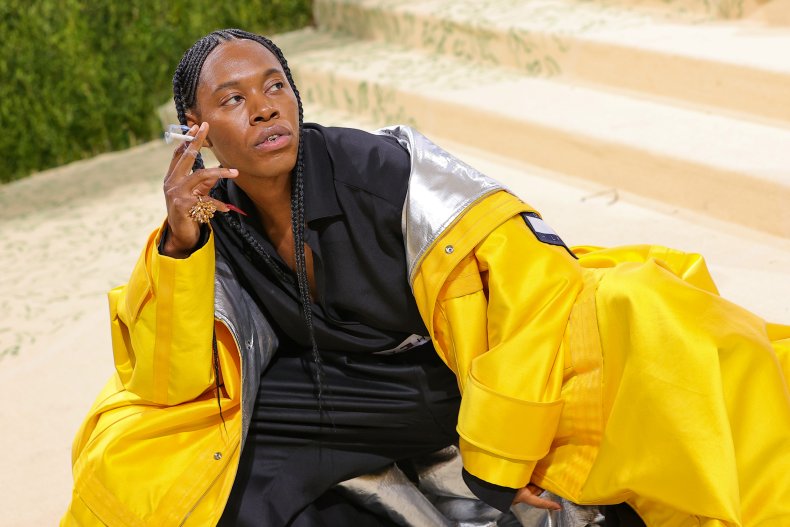 The playwright brought us back to the 1990s with his Aaliyah-inspired opera jacket, taken from her iconic, yellow Tommy Hilfiger raincoat.
He told CNN his look was "a melding of things that inspired me as a child mixed with my dapper dandy vibes" and we are truly here for it.
Josh O'Connor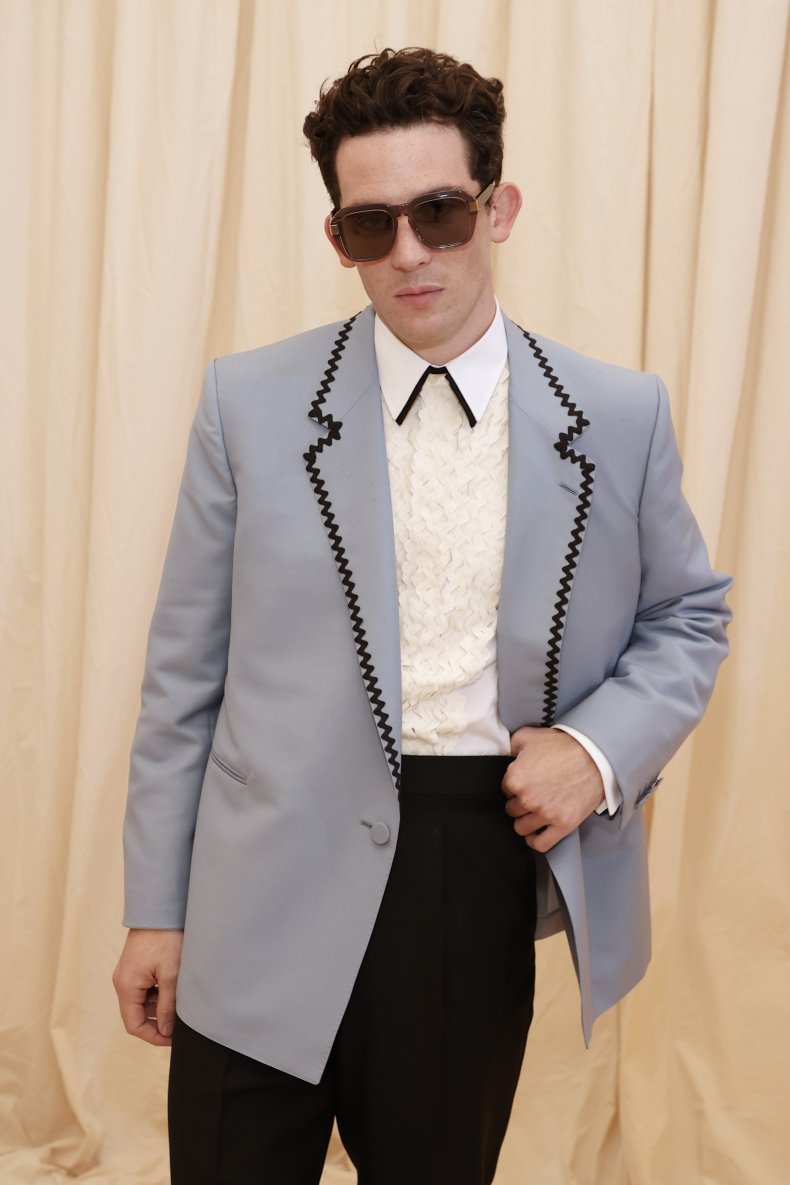 The star of The Crown looked like he belonged in Tom Ford's A Single Man in his dapper 1960s outfit.
The baby blue mohair jacket from Dunhill and Conor McKnight was iconic, styled with a scalloped-fringe white shirt and acetate sunglasses.
Ben Platt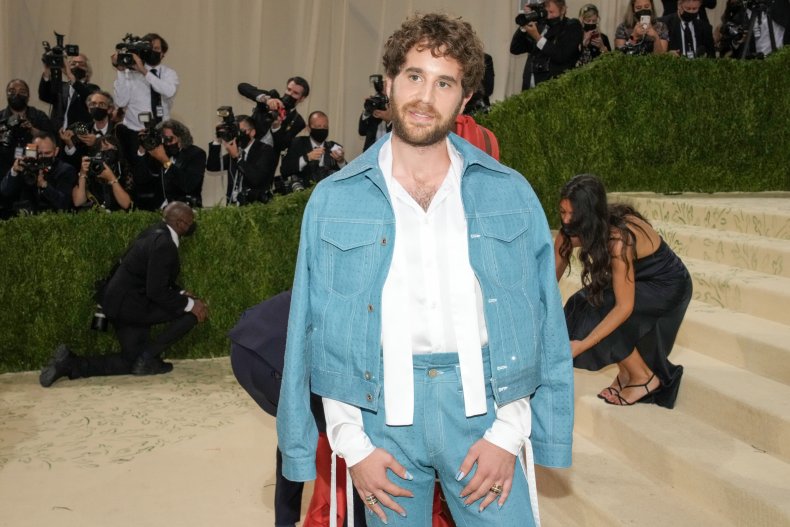 If we're thinking of the theme "In America: A Lexicon of Fashion", denim seems a perfect choice to evoke the nation's favorite fabric.
Ben Platt went even further, bringing a 1970s Bee Gees vibe with an open shirt and flared jeans from Christian Cowan.
Troye Sivan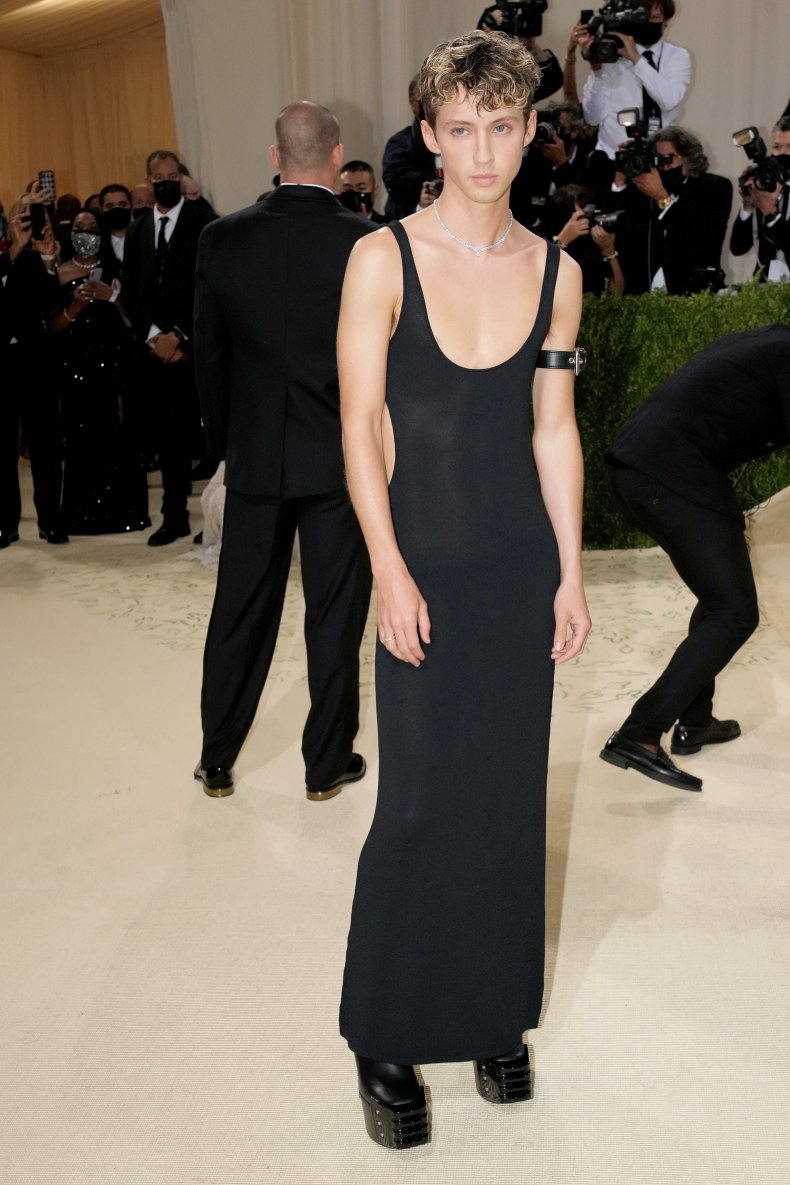 Troye Sivan went simple for this year's gala, but still cut an incredible figure in a slinky black dress.
The number was accessorized with a diamond Cartier necklace and a black leather armband, as well as chunky platforms.
Steph Curry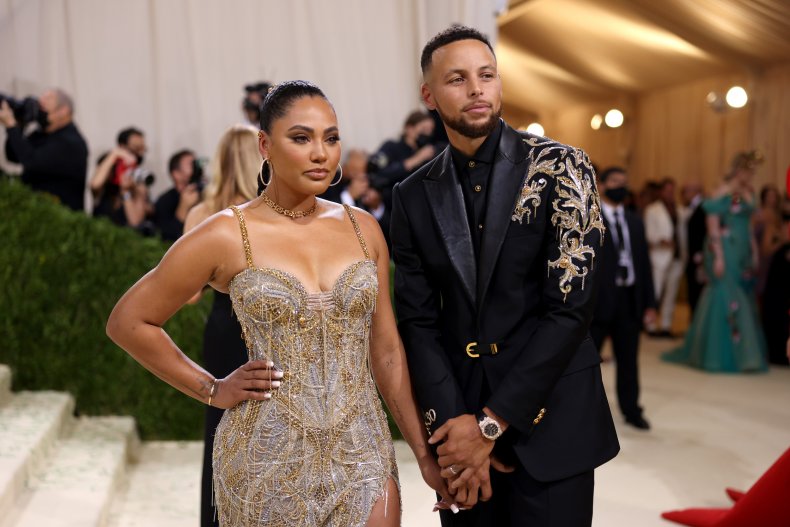 Steph Curry made his debut alongside his wife, Ayesha Curry.
The suit, styled by Jason Bolden, was covered in a metallic, gold appliqué over one shoulder, matching Ayesha Curry's bejeweled dress.
Simple, yet effective.
Jeremy Scott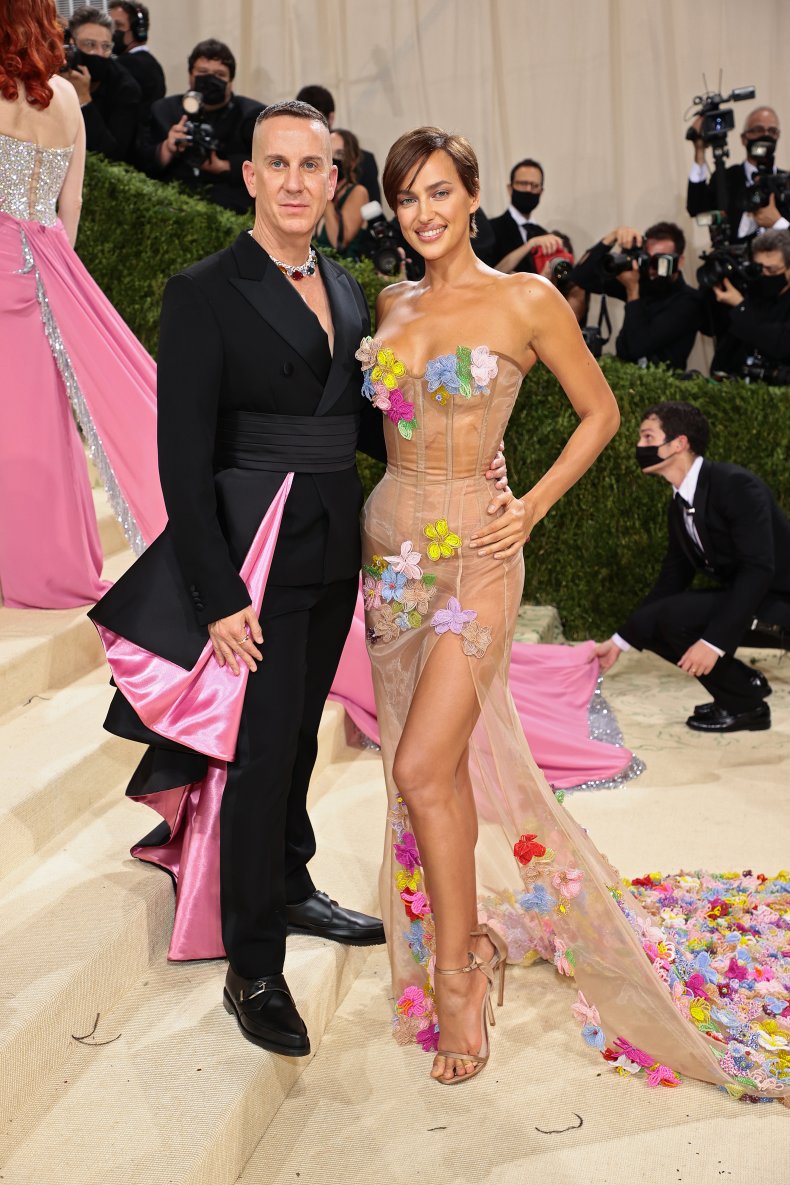 Needless to say, the Moschino fashion designer brought some serious style to the Met Gala, as he celebrated 20 years attending with his model friend and muse Karen Elson (not pictured).
The pair made their outfits almost matching, with Scott wearing a black suit with a bright pink ruffle and overskirt.
Kit Harington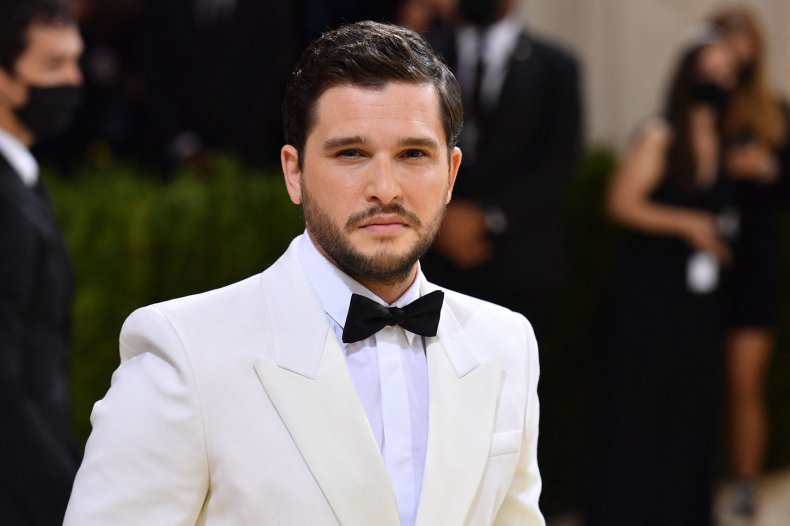 It looks as though the Game of Thrones star may be auditioning to be the next James Bond in his outfit, which was a sleek and dapper tuxedo.
The classic tux from Saint Laurent had a white jacket and black trouser, worn with a black bowtie and white shirt.