Met Gala 2021: Date, Theme and Seating Chart for This Year's Event
After last year's event was canceled due to the pandemic, the Met Gala is set to return this September.
This year's event will be sponsored by Instagram and its celebrity co-chairs include Naomi Osaka, Billie Eilish, Timothee Chalamet and Amanda Gorman.
When Is the Met Gala?
Normally held on the first Monday in May, the Met Gala is returning with a new date for 2021 after a hiatus in 2020 due to the pandemic.
This year the event, also known as the Costume Institute Benefit, will be held on September 13—timed to coincide with the close of New York Fashion Week.
Fashion's biggest night out is a charity event held annually to support the Metropolitan Museum of Art's Costume Institute in New York City.
Anna Wintour, former editor-in-chief of Vogue, has chaired the event since 1995.
What Is the Theme of the 2021 Met Gala?
Each year, the Met Gala has a specific dress code that ties into the museum's latest fashion exhibition theme.
For the first time since its inception, the Met Gala will have two exhibitions.
The first, "In America: A Lexicon of Fashion," will be the Met Gala's theme and will open in the Anna Wintour Costume Center on September 18—the Saturday following the event.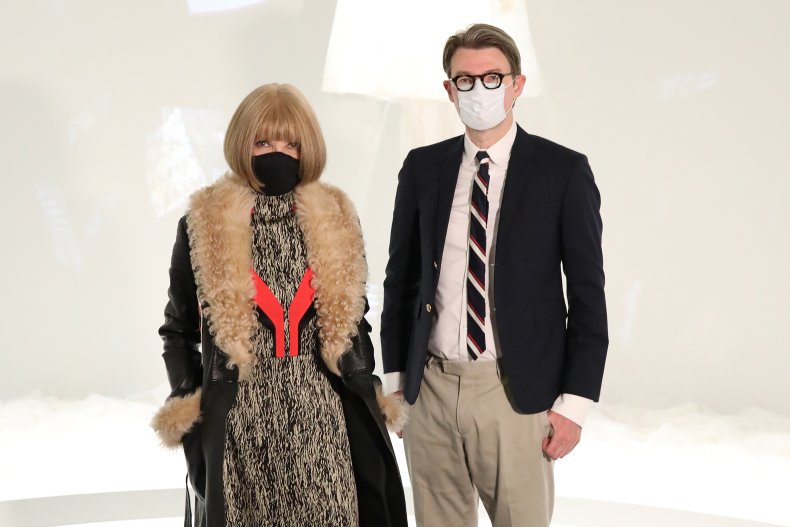 It will remain on display when "In America: An Anthology of Fashion," opens on May 5, 2022, with both open to the public until September 2022.
The Met Gala's red carpet is renowned for the varied interpretations of the theme by guests and this year's event is unlikely to be an exception.
The Costume Institute's head curator, Andrew Bolton told Vogue he settled on the theme because: "the American fashion community has been supporting us for 75 years, really since the beginning of the Costume Institute, so I wanted to acknowledge its support, and also to celebrate and reflect upon American fashion.
"I've been really impressed by American designers' responses to the social and political climate, particularly around issues of body inclusivity and gender fluidity, and I'm just finding their work very, very self-reflective.
"I really do believe that American fashion is undergoing a renaissance."
In the first exhibition, the Anna Wintour Costume Center will be transformed into a home with each room representing an emotive quality such as wellbeing, joy, nostalgia, warmth or rebellion.
The second is centered on inclusivity and poses questions about the history of fashion in the context of race, gender, and materiality.

What Is the Met Gala Seating Chart?
This year's guest list is hotly anticipated and is speculated to include a plethora of digital stars and influencers.
The exclusive invite list is always kept closely guarded until right before the event but rumored guests include TikTok dancer Addison Rae and YouTube vlogger Emma Chamberlain.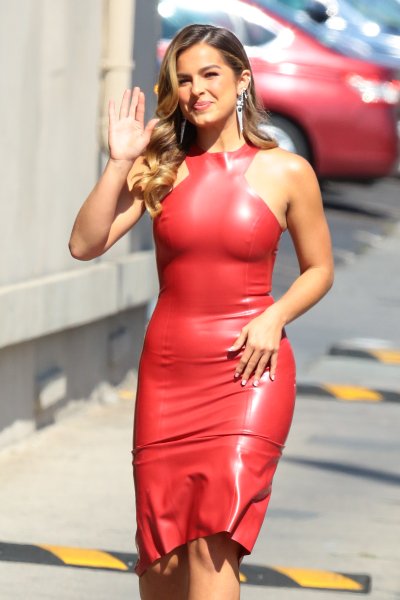 Singer Camila Cabello is also believed to be attending, as is sprinter Allyson Felix, and British Formula 1 driver Lewis Hamilton is said to have bought a table for Black designers and athletes.
While Met Gala regulars Beyoncé, Jennifer Lopez and Kim Kardashian will reportedly be in attendance, a report by the New York Post published on Page Six suggested that other big stars won't be going this year.
Due to the new date, Tom Brady and Gisele Bündchen may not be able to attend thanks to Brady's Buccaneers training schedule, Sarah Jessica Parker has a scheduling conflict with her filming of the Sex And The City reboot And Just Like That, and despite reuniting with JLo, Ben Affleck will also likely be absent due to filming commitments.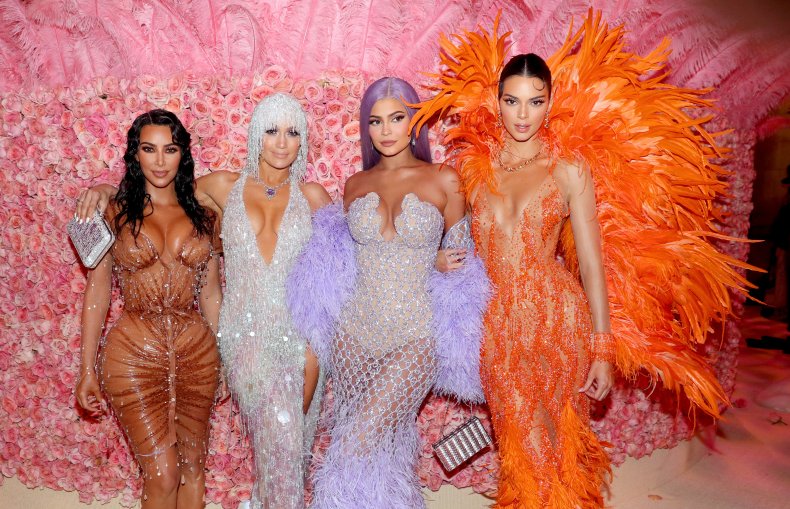 Guests like Kate Moss and Saoirse Ronan who don't live in the U.S. may be unable to attend due to COVID travel restrictions and some European designers may not be present due to the clash with the start of London Fashion Week.
One celebrity agent told the Post: "I think the big actors and the big fashionistas will come next year, when it returns in May.
"I also don't think a lot of people feel like dressing up in ridiculously expensive outfits and putting on a mask for this."
At any event with a carefully managed guest list, who sits where is an important consideration.
Though the seating chart for this year's event has not been made public, Vogue's director of special events Eaddy Kiernan previously told the magazine that while planning for seating arrangements begins five months in advance, the final chart isn't pulled together until a month before.
"We really try to think very carefully about who's sitting next to each other," she said.
"Our ideal pairing would maybe be two people who we think will just get on like a house on fire, but who may not even realize that they have a lot in common. So with each person, we really do take time to think, 'What will they talk about?'"
Other considerations include sightlines so that exes aren't staring at each other across tables and getting a mix of genders across tables.