Here's How Much Met Gala Tickets Cost and How Much Money It Raises
As well as providing a fashion extravaganza, the Met Gala also serves a purpose as a fundraiser.
The event is first and foremost a benefit raising money for the Metropolitan Museum of Art's Costume Institute.
This is everything we know about the money behind the Met.
How Much Are Tickets to the Met Gala?
While Anna Wintour, Editor-in-Chief at Vogue and Global Chief Content Officer at Conde Nast, has the final say on attendees, getting an invite doesn't mean you can just go.
The event is the Costume Institute's primary source of income and so those deemed worthy of an invitation by Wintour will have to pay for a seat at a table.
Individual tickets are reportedly priced at $30,000 a piece, a far cry from when Wintour first took over the running of the event in 1995 when they were just $1,000.
Back in 1960, a ticket would have only set you back $100.
Then there are the tables, typically bought by brands and fashion houses. These reportedly start at $275,000.
These are often seen as an advertising opportunity for luxury labels who might buy a table and fill it with celebrities they want to align themselves with and dress them accordingly.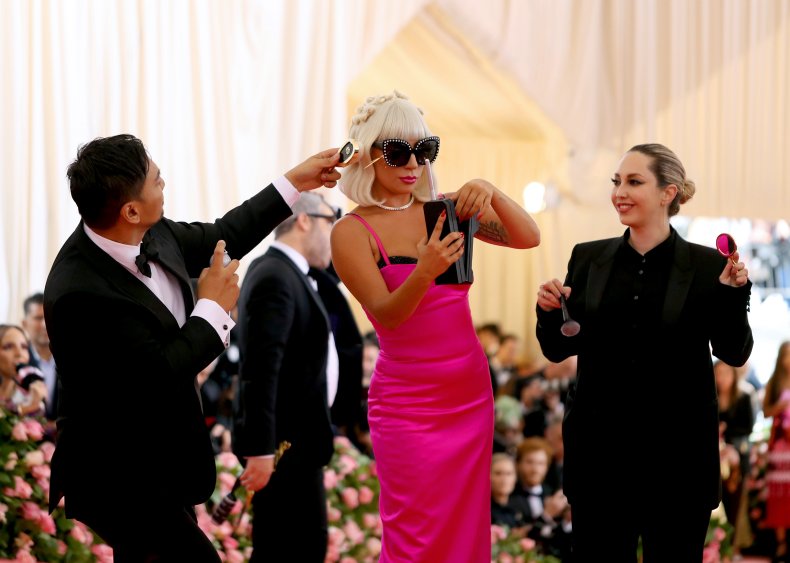 Just because you've bought a table doesn't mean you can fill it with whoever you see fit. The guests at these tables are also subject to Wintour's approval.
According to Page Six, Formula One driver Lewis Hamilton has bought a table for this year's event which he intends to fill with black designers athletes.
Wintour will also often add a few up-and-coming designers to the guestlist who wouldn't otherwise be able to afford to attend for free.
How Much Money Does the Met Gala Raise?
According to a Forbes report from 2017, during Wintour's time at the helm of the event, the Met Gala had raised over $175 million for the Costume Institute.
The event consistently pulls in eight-figure sums. The 2016 event reportedly raised $13.5 million, 2017's party brought in just over $12 million and in 2019 a record $15 million was raised.
This money doesn't just come from ticket and table sales but also sponsorship and donations with Instagram sponsoring this year's event.
With 2020's event cancelled due to the pandemic, the Costume Institute was faced with a potential financial crisis.
Page Six reported that those who had tickets were encouraged to make donations rather than request refunds.
A source told the publication in May 2020: "As the global arts and culture community, and the Met, suffer huge losses as a result of the pandemic, and as the Met Gala is the Costume Institute's primary source of annual funding, they hope guests will consider generously turning their tickets to this fundraiser into a donation or transfer tickets toward next year's gala.
"If that is not possible, money will, of course, be refunded."