Meta and Chime Join Forces to Sue Alleged Phishing Scammers in Nigeria
Mark Zuckerberg's Meta is joining forces with financial company Chime to go after two Nigerians they accuse of using social media to trick people out of their money.
The suit marks the first time Meta has partnered with a financial institution on a legal action. The filing alleges the Nigerian defendants impersonated Chime on Facebook and Instagram, lured users to phishing websites, then prompted them to enter their Chime usernames and passwords. The goal, according to the lawsuit, was to steal money from Chime bank accounts.
The alleged phishing scam occurred as early as March 2020, continuing until at least October 2021. The lawsuit, which was filed in the U.S. District Court for the Northern District of California, states the defendants had more than five Facebook accounts and controlled more than 800 Instagram accounts on a shared network of computers in order to conceal the scheme.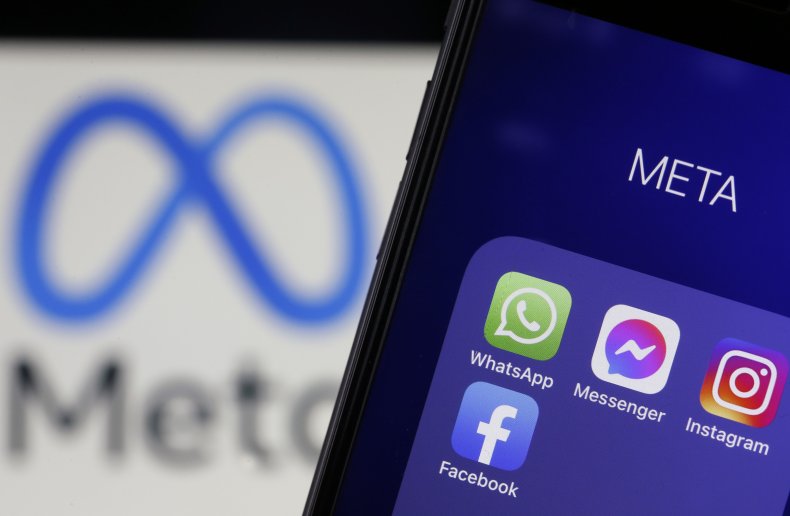 Beginning in June 2020, Meta took several steps to combat suspicious activity, including disabling Facebook and Instagram accounts, blocking Chime-impersonating domains and sending cease-and-desist letters. According to court records, Chime also worked to take down several fake websites and accounts that used the company's name and logo.
Though it's not clear how much the defendants may have profited from the scheme, the lawsuit says Chime aims to "be awarded statutory damages in the amount of $2,000,000 for each of the Chime (Trademarks) counterfeited by each of the Defendants."
Meta would be awarded damages in an amount decided at trial.
Meta filed a separate federal phishing lawsuit in California in December 2021. The company said this scheme involved more than 39,000 websites impersonating the login pages of Facebook, Messenger, Instagram and WhatsApp.
Regarding the December lawsuit, Meta's director of platform enforcement and litigation said, "This lawsuit is one more step in our ongoing efforts to protect people's safety and privacy, send a clear message to those trying to abuse our platform, and increase accountability of those who abuse technology. We will also continue to collaborate with online hosting and service providers to identify and disrupt phishing attacks as they occur."
More than 790,000 internet scams were reported in 2020, according to the FBI's Internet Crime Complaint Center. That's a significant increase from 2019's 460,000 scams reported. Monetary losses for 2020 exceeded $4.2 billion, according to the Center.
The top three internet crimes reported by victims were phishing scams, non-payment/non-delivery scams and extortion, according to the FBI.
Newsweek reached out to the Embassy of the Federal Republic of Nigeria, but did not receive a response in time for publication.