Meta Denies Report Claiming Zuckerberg Will Resign Next Year: 'False'
Meta denied a report that CEO Mark Zuckerberg plans to step down next year amid declines in profit.
Andy Stone, Meta's communications director, dismissed a report from The Leak indicating that Zuckerberg, who serves in the top post at the social media company that runs Facebook and Instagram, plans to resign amid discontent among investors due to Meta's falling stock.
The article quickly spread across social media, where rumors about a potential Zuckerberg resignation went viral.
"This is false," Stone wrote.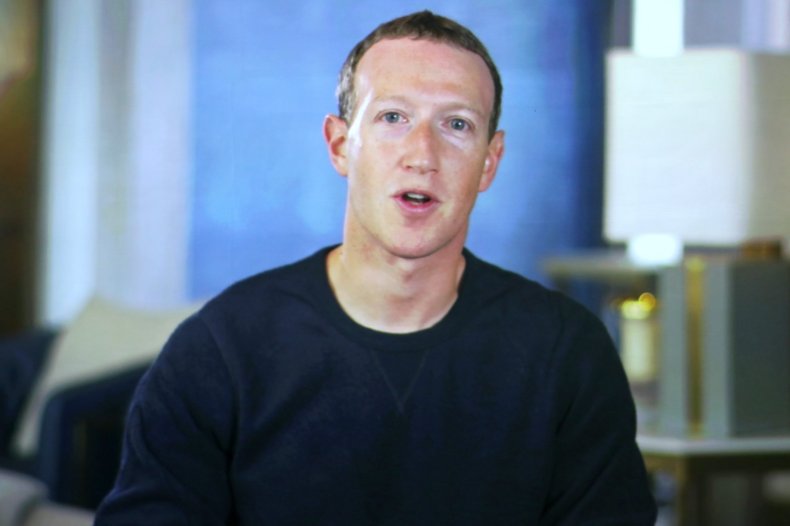 Even though Zuckerberg does not appear to be planning to resign, Meta has faced some turmoil in recent months.
Meta's stock dropped 23 percent late last month following a report showing that its third-quarter profits fell 49 percent from last year and forecasting a weaker-than-expected fourth quarter.
Zuckerberg is facing pressure from investors over his metaverse project, which has seen significant financial losses throughout the year. Although some investors have pushed for a shift toward more profitable endeavors, Meta has continued investing in the virtual-reality project.
Following the disappointing report, Morgan Stanley downgraded its rating of Meta for the first time ever in an indication the company's stock could continue to lag in the coming months.
Jim Tierney, the chief investment officer for U.S. growth at AllianceBernstein, told the Financial Times that investors have grown "disgusted" with Meta over plans to continue building the metaverse, despite pressure to shift focus away from the virtual-reality world that has faced technical issues.
"If any other company had done this, you'd have activist investors writing letters, proposing alternative slates of directors, demanding change. He's made his decision," Tierney said.
Zuckerberg Resignation Rumors Follow Tumultuous Year for Meta
Meta's stock has fallen more than 60 percent throughout 2022. The company's Reality Labs division, which handles the metaverse, lost $3.7 billion in the third quarter, bringing its annual loses to $9.4 billion so far throughout the year.
Meta previously said it expects losses to continue next year.
"We do anticipate that Reality Labs' operating losses in 2023 will grow significantly year-over-year. Beyond 2023, we expect to pace Reality Labs' investments such that we can achieve our goal of growing overall company operating income in the long run," the company said in a previous statement.
In February, the company reported that Facebook suffered a loss of daily users for the first time, according to Reuters.
Meta has said increased competition from other social media platforms such as TikTok as well as changes to Apple's privacy policies have contributed to its underwhelming profits this year.
When reached by Newsweek, a Meta spokesperson referred to Stone's tweet.
Update 11/22/2022, 1:00 p.m. ET: This article was updated with additional information.