Meta Shares Drop 23 Percent Following Disappointing Quarterly Report
Meta, the owner of Facebook and Instagram, continues to experience bad news as the company's shares dropped 23 percent in pre-market trading on Thursday.
The stock plunge came a day after the social media giant released a report that showed its third-quarter profits fell 49 percent from last year. Meta also posted a fourth-quarter outlook that was weaker than many analysts had predicted.
Morgan Stanley announced it had cut its rating on Meta for the first time ever on Thursday, according to Bloomberg. Fellow investment banks Cowen and KeyBanc also downgraded Meta.
Analysts from Morgan Stanley said they expect Meta's free cash flow to drop by 60 percent in 2023. Additionally, Morgan Stanley cut its prediction for Meta's stock 12 months from now by almost half.
Meta's weak third quarter was the second quarter in a row that reported a decline. The company's "Reality Labs" division, which handles the company's VR efforts and metaverse endeavors, lost $3.7 billion in the third quarter for a total of $9.4 billion this year thus far.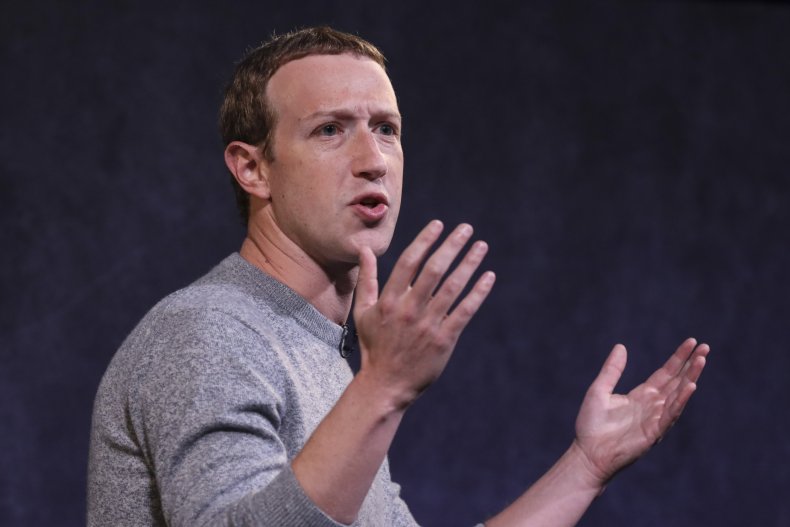 In prepared remarks for investors, Meta CEO Mark Zuckerberg reaffirmed his commitment to Reality Labs' projects.
"We do anticipate that Reality Labs' operating losses in 2023 will grow significantly year-over-year. Beyond 2023, we expect to pace Reality Labs' investments such that we can achieve our goal of growing overall company operating income in the long run," he said.
Zuckerberg also emphasized the positives about his company, saying the number of daily Facebook users is at its highest level and the company's WhatsApp "has more than 2 billion daily actives."
Zuckerberg added that "while we continue to navigate some challenging dynamics—a volatile macroeconomy, increasing competition, ads signal loss, and growing costs from our long-term investments—I have to say that our product trends look better from what I see than some of the commentary I've seen suggests."
In the final three months of the year, Meta said it expects to see revenues in the range of $30 billion to $32.5 billion. The company also anticipated its total expenses for 2023 to fall in the region of $96 to $100 billion.
Overall, Meta shares are down by over 61 percent in 2022.
"There are a lot of things going on right now in the business and in the world—there's a lot of competition. There's ads challenges, especially coming from Apple—I think we're going to resolve each of these things over different periods of time," Zuckerberg said in Wednesday's statement. "And I appreciate the patience. And I think that those who are patient and invest with us will end up being rewarded."
Newsweek reached out to Meta for comment.
Update 10/24/22 10:35 p.m. ET: This story has been updated to include more information.