'Meteor' Ball of Ice That Fell From the Sky in India Is Most Likely Human Waste from Airplane Toilet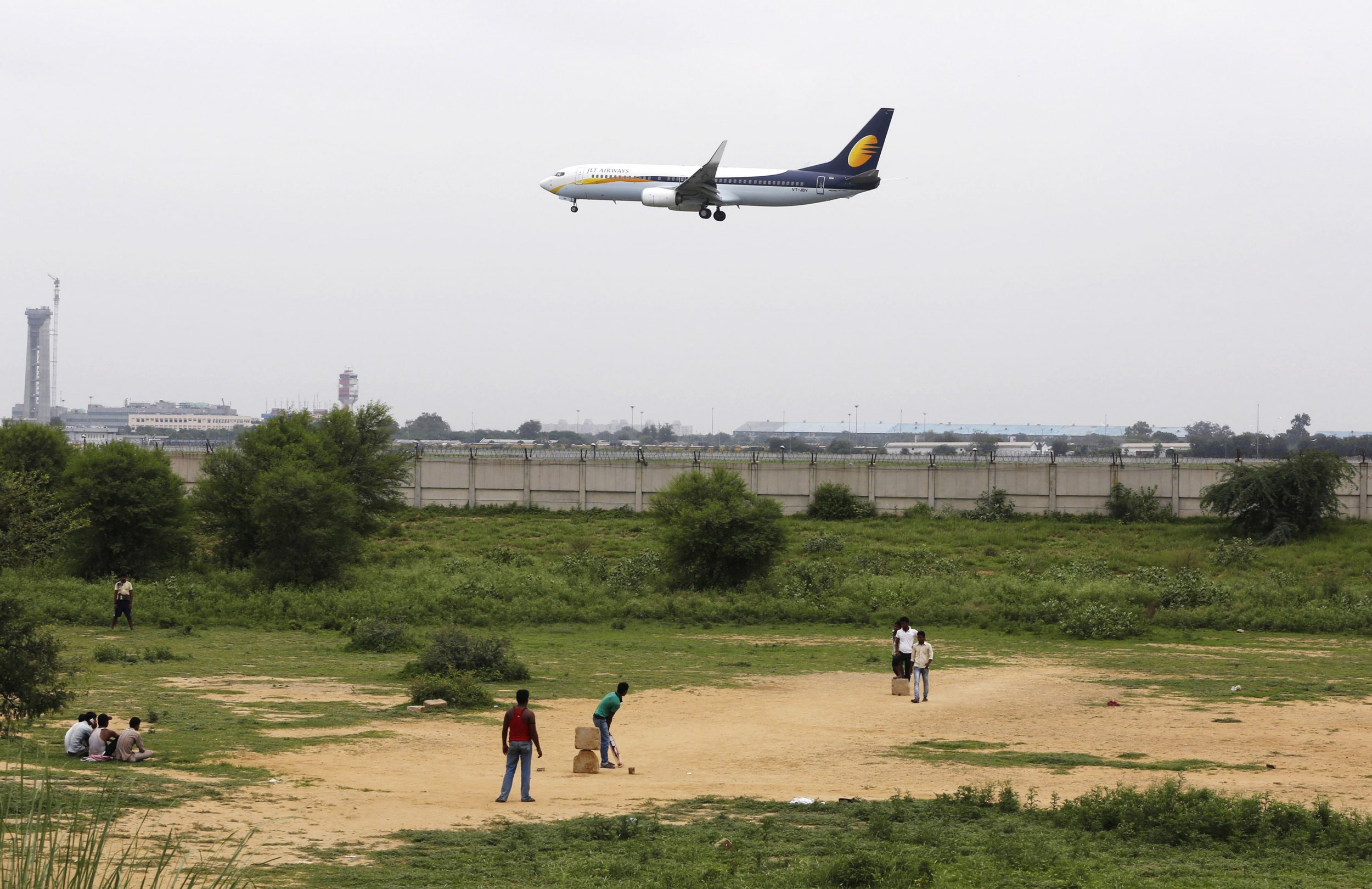 Residents of an Indian village near New Delhi were mystified by a large ball of ice that fell from the sky on Saturday morning, creating a hole a foot deep in a wheat field.
The owner of the field in Fazilpur Badli village, identified as Rajbir Yadav in some media reports and as Balwan in others, summoned the village head while a group of people who gathered to determine the nature of the object put forward several hypotheses, according to local news outlets.
Was it a meteor? A rare mineral, perhaps? A celestial object of sorts? Some of the villagers took a few pieces of the object, brought them home and stored them in their refrigerators for safekeeping.
Teams from the Indian Meterological Department (IMD) and the National Disaster Management Authority (NDMA) also were called to the scene and quickly ascertained that the object, which began melting after a few hours, had a much less heavenly origin than previously speculated.
"Since the waste did not melt for long, we mistook it for a meteor. We summoned the scientists who prima facie confirmed that it was human excreta. It later melted. Still, we have sent the sample for forensic examination," said local official Vivek Kalia, quoted in The Hindu, adding that the human waste likely came from an airplane toilet.
Most modern planes use a vacuum toilet system that sucks human waste from a toilet into a septic tank that is disposed of upon landing. But older systems of waste disposal use a blue deodorizing liquid that pushes the waste down; to stop it from leaking, the waste solidifies into a block of so-called "blue ice" that can crash down to Earth, potentially hitting people, as the plane enters its descent phase.
The Fazilpur Badli incident occurred just a few days after a local court reiterated an order from December 2016 subjecting the Directorate General of Civil Aviation (DGCA) to inform all airlines that those found to be emptying toilet tanks midair before landing at Delhi's Indira Gandhi International airport would face a fine of 50,000 rupees ($782.50), as The Times of India reported earlier in January.
The order was issued following a plea from an ex-army officer who complained about his house being hit by human waste. While the DGCA maintained it was impossible for aircraft to dump human waste midair, analysis by the Central Pollution Control Board found traces of human feces in the sample, supporting the ex-army officer's claims.