Watch: St Patrick's Day Meteor Lights Up the Sky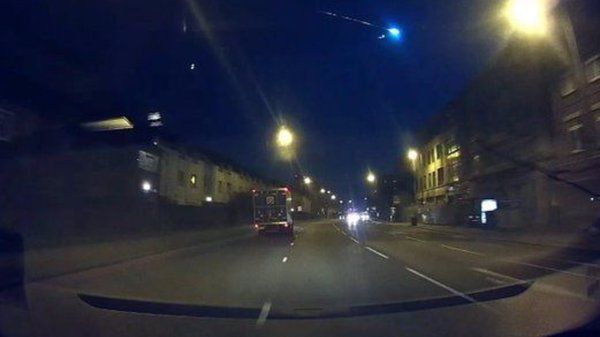 In the early hours of Thursday morning a meteor shot through the sky. It shone blue and then green before disappearing.
Its colour sent shockwaves through Twitter, with many describing it as the St Patrick's Day meteor. The bright fireball could be seen across Hampshire, Sussex, Berkshire and London at 3.16am.
Richard Kacerek, an amateur astronomer from the UK Meteor Observation Network, told the BBC that the Network first caught sight of the meteor on camera in Hampshire. "This is the biggest meteor sighting we have recorded," he said. "It lasted for a few seconds. It was seen for hundreds of miles. We have received a number of emails." He said the network of astronomy enthusiasts records between 10 to 15 meteors every year.
Watch: St Patrick's Day Meteor Lights Up the Sky | Tech & Science