Meteorite Leaves House-Sized Crater in Nicaragua's Capital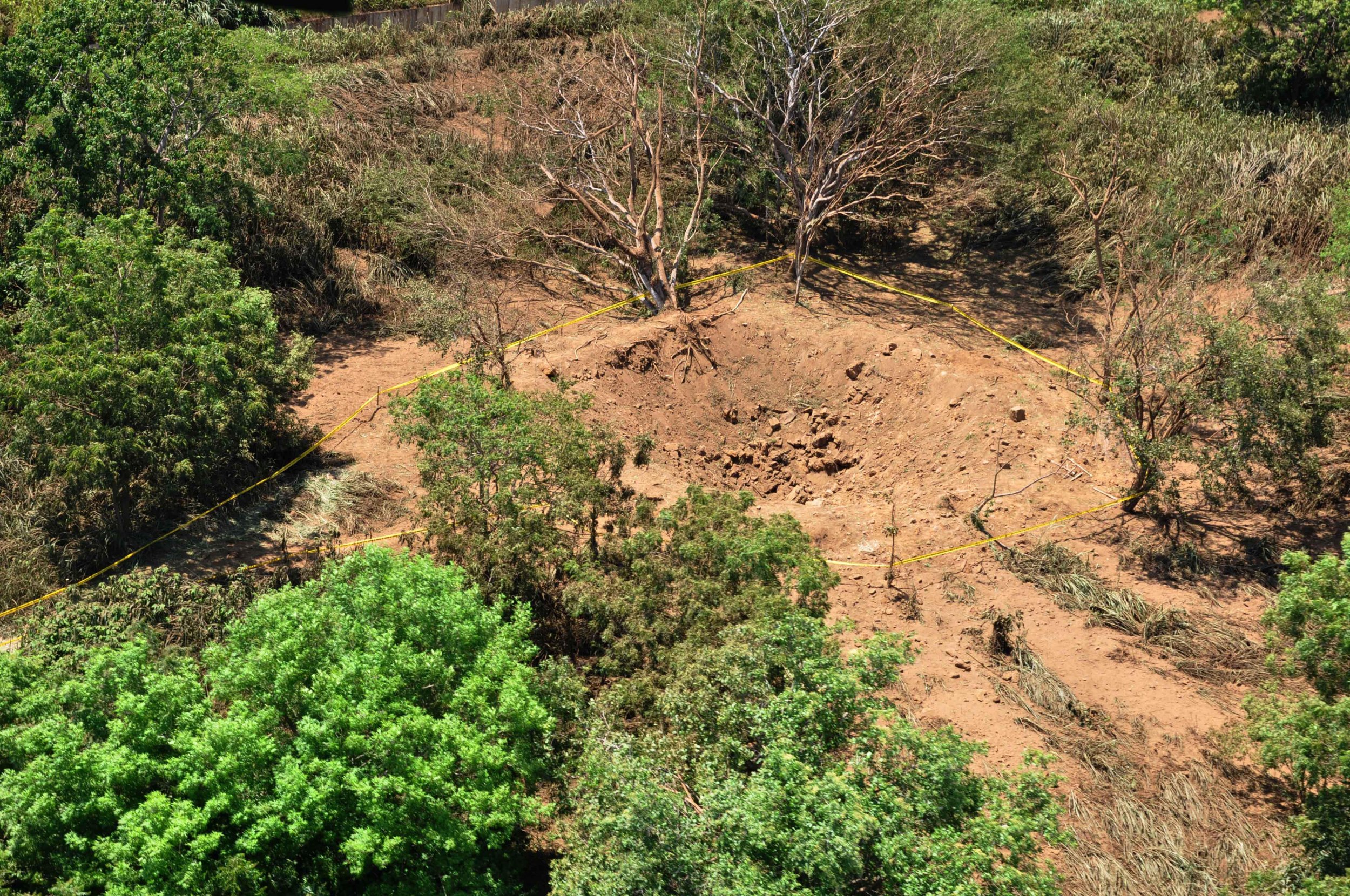 A blast near the Nicaraguan capital city of Managua on Saturday night was most likely caused by a meteorite plummeting to Earth, creating a 40-foot-wide crater.
A piece of the 2014 RC asteroid that passed close to Earth on Sunday, the meteorite dug a 16-foot-deep hole, Nicaraguan government scientists said. Miraculously, no one was hurt.
The 60-foot-wide asteroid was passing 25,000 miles from Earth on Sunday but posed no danger to the planet, NASA said.
Authorities have yet to determine whether the meteorite is buried or whether it disintegrated when it hit the ground. At first, locals believed the blast was caused by an earthquake, a regular occurrence in the country, Reuters said.
"All the evidence that we've confirmed on-site corresponds exactly with a meteorite and not with any other type of event," said Jose Millan of the Nicaraguan Institute of Earth Studies.
The explosion on the outskirts of Managua, near the city's airport, took place at around 11 p.m. and left a crater the size of a house.
"It could have come off that asteroid because it is normal for that to occur. We have to study it more because it could be ice or rock," said Humberto Garcia, a Nicaraguan volcanologist.
Calling it a "fascinating event," Nicaragua's first lady, Rosario Murillo, said the country would work with the U.S. Geological Service to find out more about what happened, The Daily Telegraph said.