'It's Raining Meth': Man Arrested After Throwing $250,000 Worth of Meth off Balcony
A man in Atlanta was arrested after authorities allegedly saw him throwing 11 pounds of meth off a balcony of a high-rise.
The Georgia Bureau of Investigation was already executing a search warrant in the building on July 10, investigating a smuggling operation that was using domestic and international flights. Apparently frightened by the presence of law enforcement, 37-year-old Kelvin James Dark reportedly threw the drugs off the balcony of the room where he was staying.
Dark was arrested, along with 33-year-old Tiffany Peterson.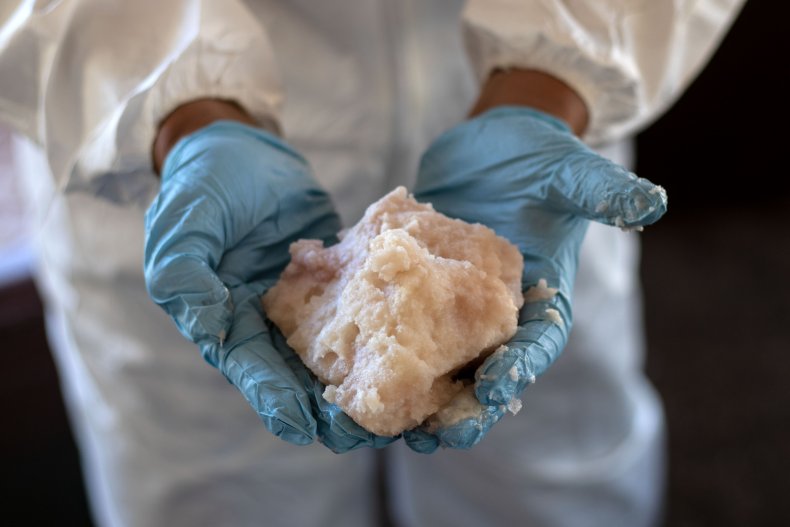 While searching the apartment, the GBI also found 13 pounds of marijuana, a "substantial" amount of cash, two semi-automatic rifles and a Glock handgun.
A GBI press release about the arrest was titled "It's Raining Meth."
Dark was charged with trafficking methamphetamine, trafficking marijuana and possession of a firearm by convicted felon. Peterson was charged with the same drug charges and possession of a firearm during the commission of a felony.
Originally from Alabama, Dark is a rapper who goes by the aliases Mr. Alabama and K Digga. According to his Soundcloud, however, he hasn't released new music in roughly two years.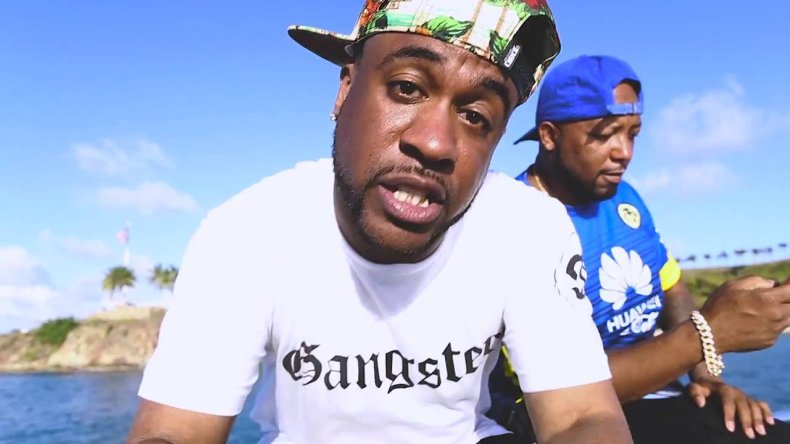 After the arrest, police found the meth—estimated to be worth $250,000—on the street below without incident.
It's just one of numerous instances of suspects going to unusual lengths to hide or get rid of illicit drugs: This week, police in Loretto, Tennessee, warned residents they might unwittingly create "methed-up gators" if they flushed drugs down the toilet, as officers found one suspect doing.
Studies have shown drugs finding their way into waterways having negative effects on the environment and wildlife, including fish affected by birth control pills and birds' feeding schedules altered by antidepressants. Scientists found cocaine, ketamine and tramadol in shrimp sampled from 15 different sites across the United Kingdom.
Researchers with Washington state's Puget Sound Mussel Monitoring Program recently identified the presence of oxycodone in mussels in the Sound. While the levels detected were likely too low to cause serious harm, researchers believe the mussels could metabolize opioids and potentially become addicted.
'It's Raining Meth': Man Arrested After Throwing $250,000 Worth of Meth off Balcony | News