Drug Runner Crashes Van Packed With $140 Million of Meth Into Police Car
A good piece of advice for someone who is driving a vehicle that is carrying $140 million worth of drugs would be: Try not to draw attention to yourself and stay away from the police.
If you can't follow that, then at the very least, try not to crash into a police car.
Such wise counsel might have helped the 28-year-old man who decided to get into his Toyota Hiace van on Monday morning and drive erratically past a police station in Sydney, Australia.
In more of a case of "braking bad" than Breaking Bad, footage from video surveillance shows the man from Berala racing past Eastwood police station in the north-west of the city, swerving into a parked police car which he wrote off and then driving away.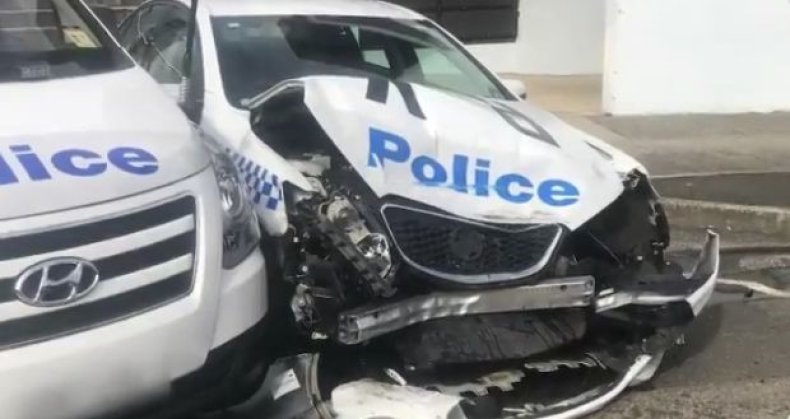 Police managed to catch up with the man later in the suburb of Ryde where they searched the van.
In possibly the easiest drug bust in history, officers found 600 pounds of methamphetamine, known as ice, inside sealed packing boxes. The drugs had an estimated potential street value of more than 200 million Australian dollars.
New South Wales police detective chief inspector Glyn Baker told reporters: "This fellow ... has certainly had a very, very bad day."
"Crashing into a police vehicle with that amount of drugs on board is somewhat unheard of—it's an exceptional set of circumstances."
"The vehicle was searched and, remarkably, inside that vehicle was 13 [sealed packing] boxes. Each box contained 21 one kilogram bags of methamphetamine, commonly referred to as ice," he said, according to the Sydney Morning Herald.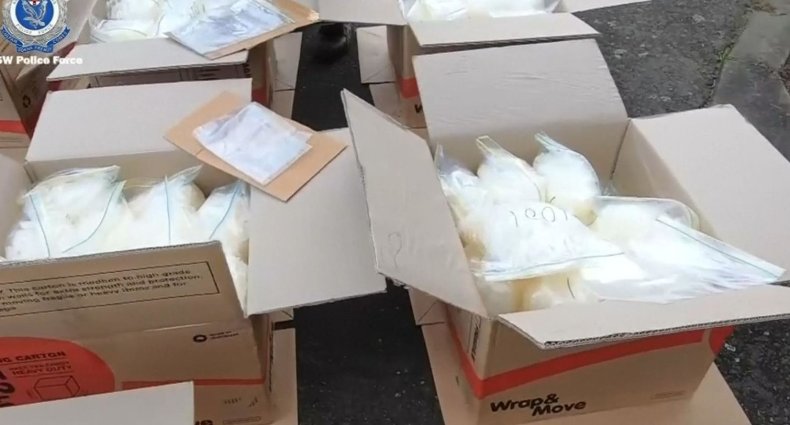 "With a haul of this size, this has now initiated quite a significant investigation ... You can only assume it's a distribution point to then on-sell a significant amount of drugs."
Another police car was damaged and officers still do not know what caused the suspect to swerve into the cars. No one was injured.
The unnamed man has been charged with large commercial drug supply, negligent driving and not giving particulars to police. He has been denied bail. Police are also conducting a forensic examination of the van.
Australian police have managed to do some large-scale busts of the drug recently. Last month, authorities seized 1.6 tons of the drug, worth $837 million that had been hidden in stereo speakers in a shipment from Thailand.
Meanwhile, in January, almost a billion dollars' worth of methamphetamine bound for Australia, was seized in California in the largest ever seizure of the drug on American soil, CNN reported.