U.S. Border Agents Discover 51 Pounds of Meth Hidden in SUV Tires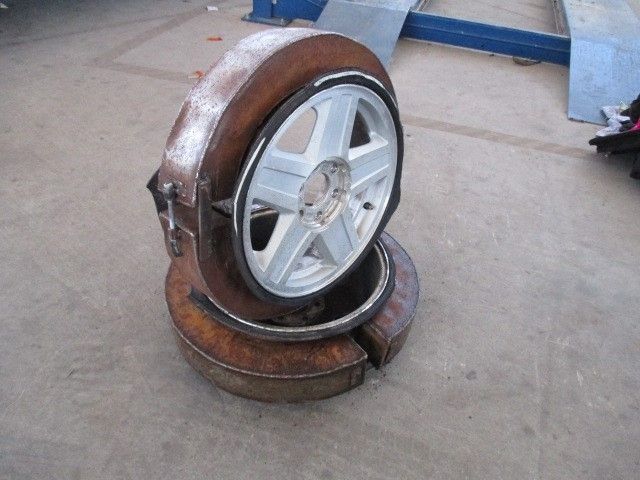 Texas border officials earlier this week discovered $1.6 million worth of methamphetamine hidden in the tires of an SUV.
U.S. Customs and Border Protection (CBP) said on Tuesday that agents seized 50.8 pounds of meth after stopping a 46-year-old woman from Dallas who they said was attempting to smuggle the load across the U.S.-Mexico border. The drugs were found after the woman's 2003 Chevrolet Trailblazer was selected for a secondary exam when it arrived at the Paso Del Notre international crossing from Mexico.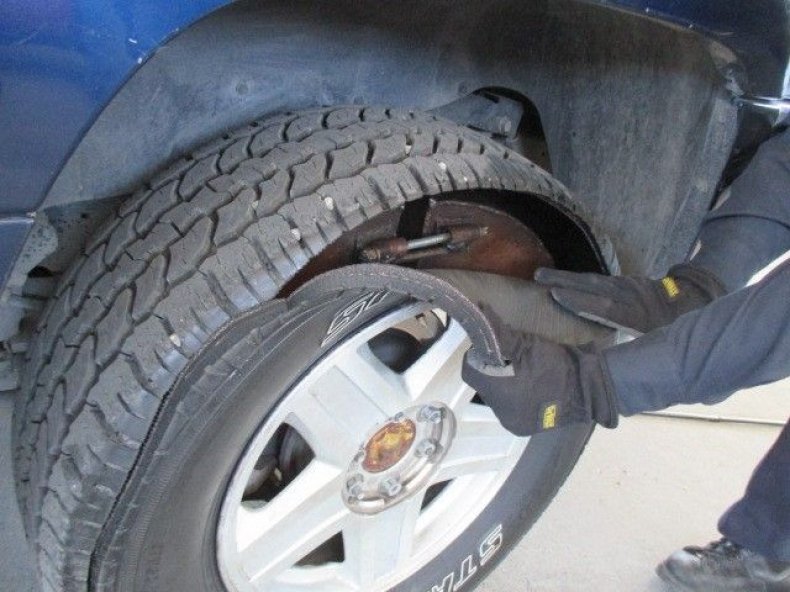 A sniffer dog named Tiran picked up on the scent of the narcotics in the rear area of the car. Agents discovered "anomalies in the appearance of the rear tires" after scanning the SUV with an X-ray system. Agents then found metal collars bolted to the wheels of the car that contained a dozen meth-filled packages.
"Smugglers spared no expense in their efforts to cross this sizeable drug load," said Beverly Good, CBP El Paso port director, in a statement on Tuesday. "CBP's layered enforcement was instrumental in keeping this shipment from making it to its intended destination."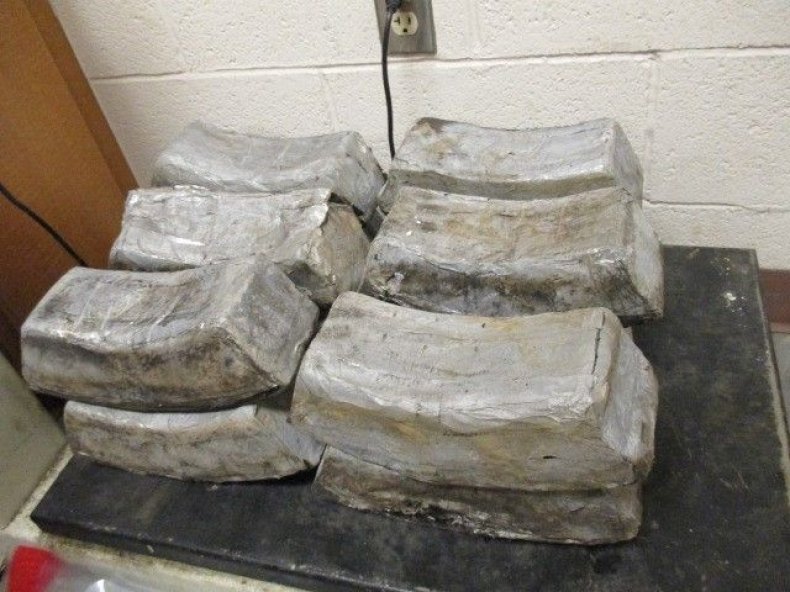 The driver was the lone person inside the vehicle when it was searched. She has been identified by Customs and Border Protection as Matilda Perez and "faces charges associated with the failed drug smuggling attempt," the agency said.
The million-dollar load of meth squirreled away in tires wasn't the first creative drug smuggling attempt border officials have encountered this year. In January, U.S. border agents intercepted 2,493 pounds of "alleged marijuana" hidden in a shipment of carrots. Officials said the attempt demonstrated "creativity."