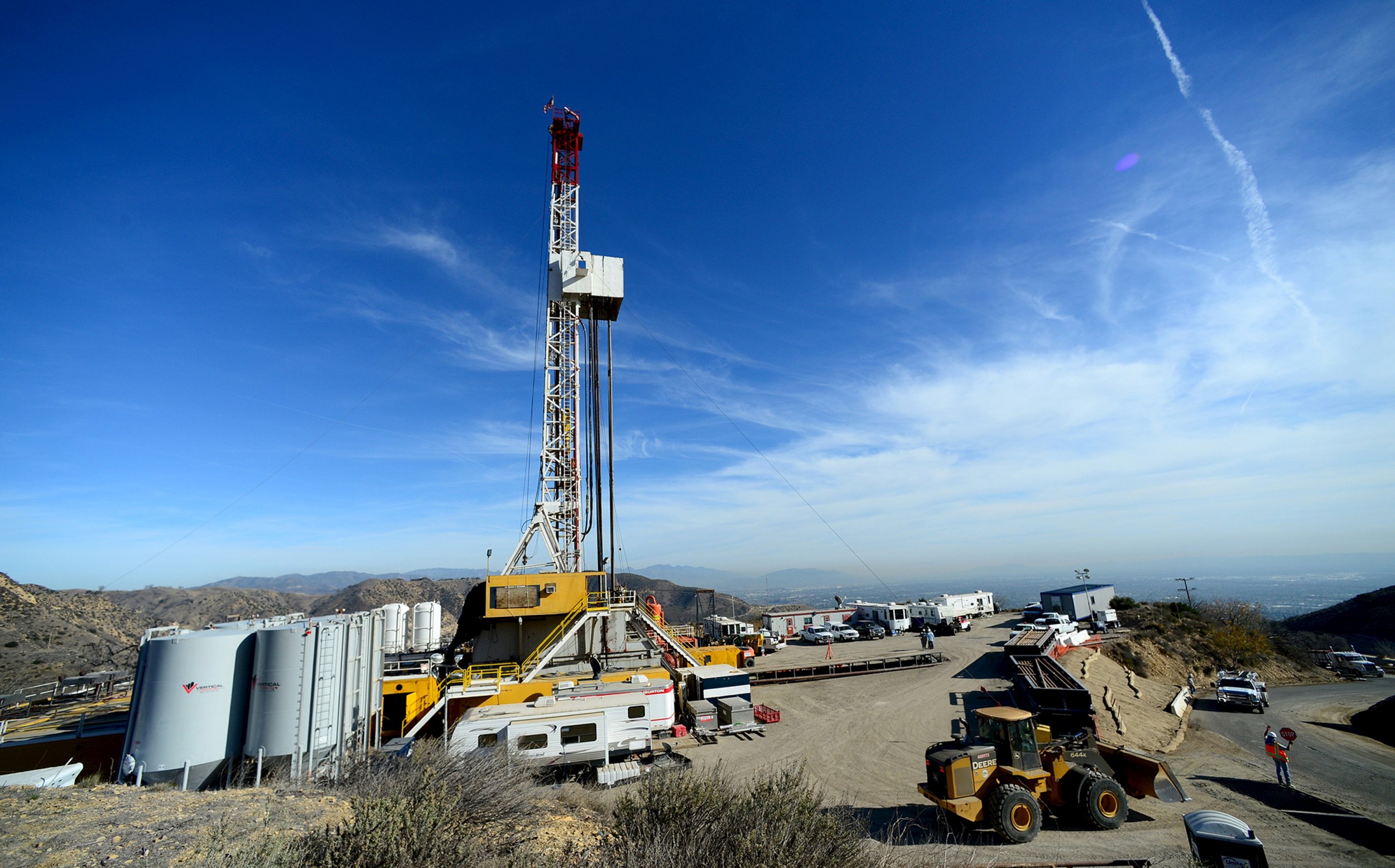 This story originally appeared on High Country News and is reproduced here as part of the Climate Desk collaboration.​
In 2014, Colorado became the first state to regulate methane emissions from oil and gas drilling, with the goal of shrinking its carbon footprint and improving local air quality. While a couple industry trade groups fought the rules, some producers, including Encana, Devon Energy and Anadarko, supported the measures. They even helped write the rules with the state and the Environmental Defense Fund. A couple years in, even the trade groups agree that the rules are reasonable and effective. This is about as close as the environmental regulatory world ever gets to kumbaya.
But when the Bureau of Land Management (BLM), a federal land agency, finalized its own rules to cut methane emissions from oil and gas operations this fall, collaborative agreements proved far more elusive. Instead, the BLM faced stiff blowback from industry, despite the fact that the rules, developed over a nearly two-year public process, are similar to Colorado's, and to a successful North Dakota program. Environmentalists call them common sense, but industry groups and a handful of Western states responded by immediately slapping the BLM with a lawsuit, claiming the BLM can't regulate air quality, and that the rules are too expensive and unnecessary.
Last week, Congress took up their cause. The U.S. House voted to repeal the BLM rules, using the Congressional Review Act. The Senate could follow suit any day. If they do, the BLM will be barred not only from implementing its current rules, but from crafting similar rules ever again.
So what changed? Why support something at the state level and oppose it when it goes national? Did the BLM do something egregious that the states didn't? In fact, the battle over the methane rules is an example of the curious ways in which the politics of environmental regulation change when the federal government gets involved.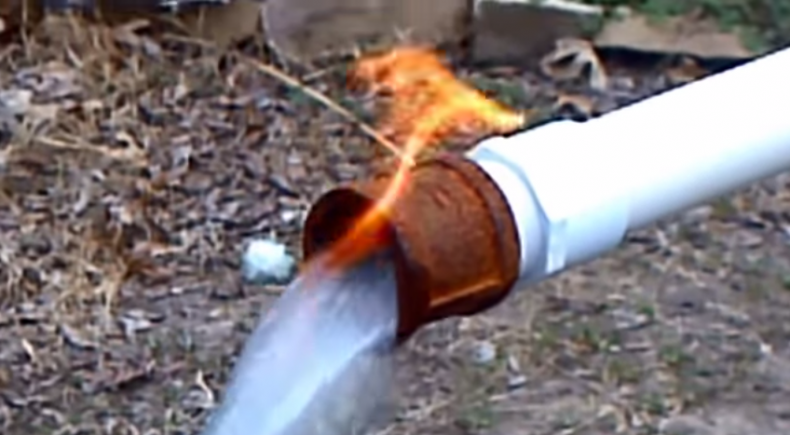 The BLM is trying to tackle two problems with its rules. The first is pollution from leaky equipment in oil and gas fields, which includes methane, the primary component in natural gas and a potent greenhouse gas. The EPA estimates that 1.5 percent of the natural gas produced in the U.S. leaks out of pipelines, storage tanks and other equipment. While that doesn't sound like much, it may be conservative. Data collected in one Colorado oil and gas field in 2012 showed leakage rates there to be more than two times greater. And according to the Environmental Defense Fund, even reducing the leakage rate to 1 percent from 1.5 would have the equivalent benefit of taking 10 percent of coal-fired power plants offline.
The second problem is the practice of flaring natural gas at oil wells. Gas can come up with oil, and where infrastructure doesn't exist to capture it and move it to market, companies burn it as waste. (Oil is the real prize because it fetches a higher price.) But taxpayers don't earn royalties on flared gas, and the BLM is obligated to minimize the waste of public resources under the 1920 Mineral Leasing Act. Altogether, the agency estimates that between 2009 and 2014, the gas wasted on federal and tribal lands was enough to power 5.1 million homes for a year.
The BLM's strategy for finding and plugging leaks is modeled on Colorado's. Dan Grossman, who works on natural gas issues for the Environmental Defense Fund and helped negotiate the Colorado rules, says there are only subtle differences between the state and federal plans. Colorado requires producers to regularly check for leaks from pipelines, storage tanks and other equipment, usually using infrared cameras, and fix whatever they find. Bigger operators must do inspections as frequently as every month, while smaller companies could do inspections as little as once a year. The BLM rule is less discriminating about the frequency of inspection, requiring everyone to do them twice a year, Grossman says, with some exceptions for the smallest producers.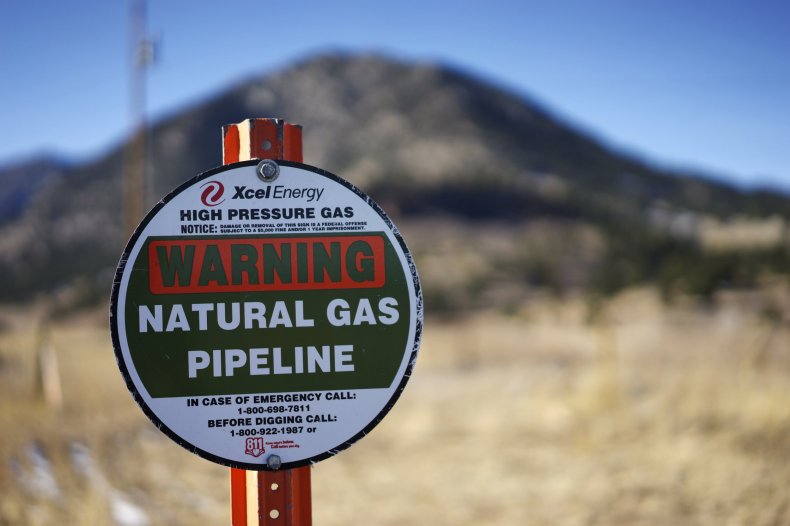 North Dakota also influenced the BLM's rules, through its approach to reducing flaring. The state started requiring producers to submit plans for capturing gas, and setting limits on the percentage of gas they're allowed to burn. Those limits grow stricter over time. The flaring rates the BLM allows are in line with North Dakota's, although the agency also allows companies to flare a set volume of gas each month before the limits kick in. Grossman says North Dakota's restrictions are at least as good as the BLM's, and possibly stricter.
The state rules have been successful at cutting waste: Since Colorado's rules went into effect, leakage rates have dropped by 75 percent, according to Climate Wire. In a recent survey, seven out of 10 producers said the benefits outweighed the costs, and most said the costs were not especially high since they can be recouped through a boost in sales. Methane, after all, is their product. In North Dakota, as much as 36 percent of the natural gas produced in the oil fields used to be burned as waste. Now, it's down to 10 percent, well below the state's goal of 15 percent by 2018.
So if the rules aren't that different and have proven effective, what's industry's — and Congress' — beef? Critics say the BLM rules are redundant, creating more paperwork but no additional environmental benefits. To some extent, that's true. The EPA has already developed methane rules for new oil and gas wells, and is supposed to be developing rules for existing wells. Doug Hock, spokesman for Encana, says that in a state like Colorado, the federal rules might not change much what companies are doing on the ground. But they triple the paperwork, requiring the company to report to the state, EPA and BLM.
State officials in North Dakota also worry that federal rules will complicate and delay their permitting and regulatory process, since federal minerals are checkerboarded with state and privately-owned oil.
But the BLM also anticipated these issues. If states like Colorado and North Dakota can show that their regulations are at least as good as the BLM's, the state rules can stand in for redundant federal regulations, eliminating extra reporting requirements, says Warren King, an energy specialist at the Wilderness Society. And the BLM rules would produce environmental benefits in states with no rules at all. The EPA rules so far apply only to new facilities, while the BLM's cover existing operations.
In the end, the blowback seems to be less about the particulars of the rules than resistance to the expansion of federal regulation. "The federal government sits in Washington, D.C., and they apply one-size-fits-all regulation," argues Kathleen Sgamma of the Western Energy Alliance. "States look at the issues that are actually present in their state and they provide more practical solutions." She points out that flaring was more of a problem in North Dakota because the oil industry was so young there, and there was little existing infrastructure to capture and transport gas. Scrap the federal regulations, she says, and states are able to tackle leakage and flaring just as Colorado and North Dakota have.
Lynn Helms, director of North Dakota's Department of Mineral Resources put it in simpler terms last year. "It's really a states' rights issue," he said.
A power struggle between states and the feds may well be a defining theme of the Trump administration — and not just on environmental issues. Betsy DeVos, the would-be education secretary, and Ryan Zinke, the President's nominee to lead the Interior Department, both echoed Sgamma's complaint about "one-size-fits-all" solutions during their confirmation hearings.
The trouble with leaving these issues up to states is that the problems created by excessive greenhouse gas emissions and wasted resources aren't bound by state lines; climate change and pollution's impacts are widespread. And some states may opt to do nothing, allowing pollution and waste of minerals owned by the public to continue. "States like Colorado have done an excellent job. States like New Mexico and Utah have done a terrible job," says the Wilderness Society's King. "Relying on the states puts you in a tough position. You don't know what states are going to do."