#MeToo Hits Nobel Prize Panel: Three Members Quit Over Harassment Scandal
The panel that awards the Nobel Prize in Literature has been left reeling after three members abruptly resigned in protest over how a sexual misconduct investigation was handled.
The members separately quit The Swedish Academy over how it dealt with assault claims against the artistic director of a Stockholm-based literary club that the panel had links with, Sweden's largest daily newspaper, Dagens Nyheter, reported.
The Swedish Academy has awarded the Nobel Prize in Literature since 1901, has 18 permanent members and confers membership for life.
The allegations first came to light in the wake of the #MeToo movement exposing sexual misconduct.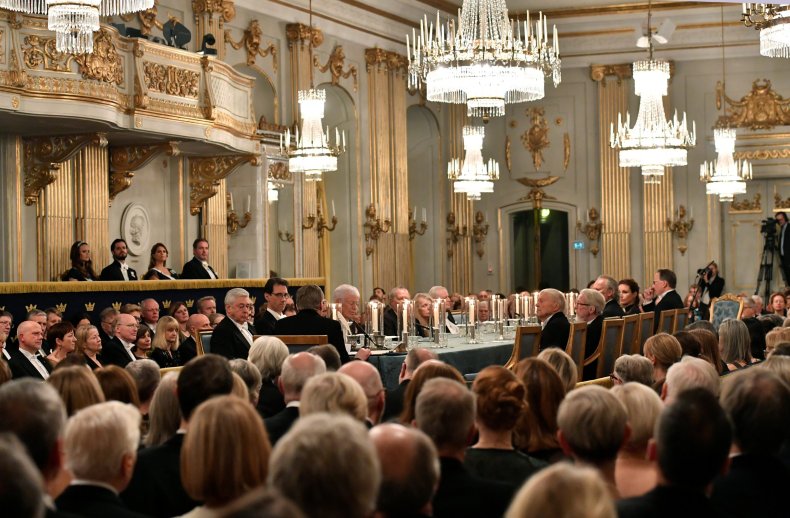 Some 18 women had accused the unidentified man of harassment and assault. The academy then cut its ties with the man, who denied the claims that were first reported in November 2017.
Swedish prosecutors had been looking into claims of sexual assaults between 2013 and 2015 but called the probe off because of a lack of evidence or due to the statute of limitations being passed.
But the debate escalated over whether another academy member, with close ties to the accused, should also be excluded.
In quitting the panel, the author Klas Östergren wrote that the academy "had serious problems and tried to solve them in a way that puts obscure considerations before its own statutes."
He added that this is "a betrayal of its founder and patron, and not least its mission to represent genius and taste."
"'I'm leaving the table, I'm out of the game'," he told Svenska Dagbladet, with the last line in English, inspired by the lyrics of singer Leonard Cohen.
Kjell Espmark said he quit because the academy put "friendship and other irrelevant considerations" above everything else, the Associated Press reported. Meanwhile, Peter Englund wrote in a letter to the newspaper Aftonbladet that he stepped down because "decisions have been made that I do not believe in and cannot defend".
It is the first time anyone has left the academy. However, in 1989, three judges tendered their resignations, which were not accepted, when the academy did not criticize Iran's Ayatollah Khomeini's fatwa against the author Salman Rushdie for his book the Satanic Verses.