#MeToo Sexual Assault and Harassment Scandal in British Parliament Causes Defense Minister to Resign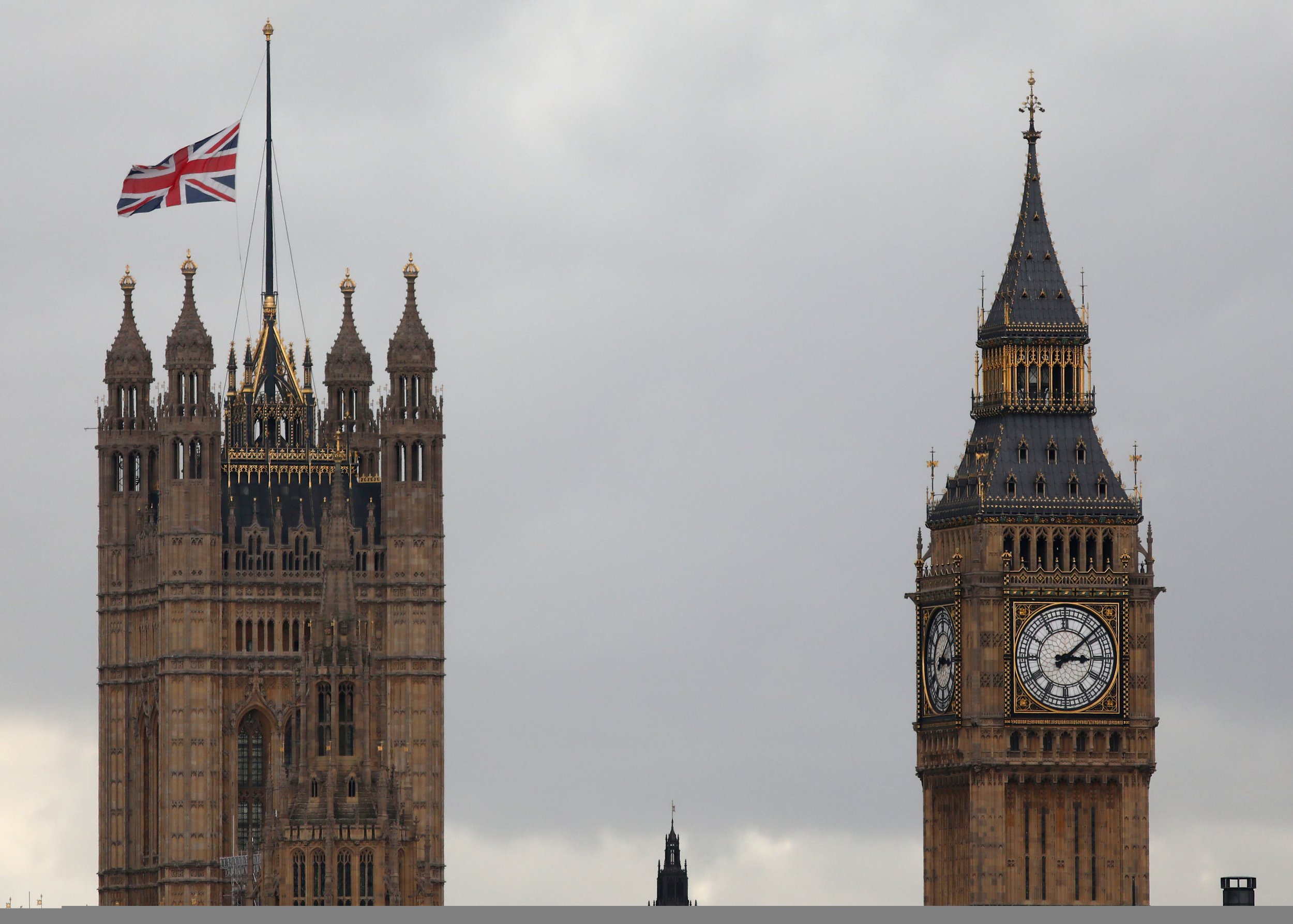 With the #MeToo hashtag continuing to inspire declarations from survivors of sexual assault and harassment worldwide, allegations of misconduct by powerful men (and occasionally women) are tearing through industries ranging from film to the law.
And, it's become clear in recent days, not even an institution as supposedly august as the British parliament is immune. A series of allegations are swirling—some with names attached, others without—implicating powerful figures across all political parties, including some right at the top of government.
Here's what you need to know.
Who is claiming what?
Allegations are being made about people on both sides of the political divide. In the left-wing opposition Labour Party, Bex Bailey, a 25-year-old activist, has made the most serious claim so far, telling the BBC on Tuesday that she was raped when she was 19, at a party function by a fellow party member higher up the ranks than she was.
She said that when she tried to report the alleged assault, two years later, "I told a senior member of staff, who told me... or it was suggested to me that I not report it, I was told that if I did it might damage me." Her party has now launched an investigation.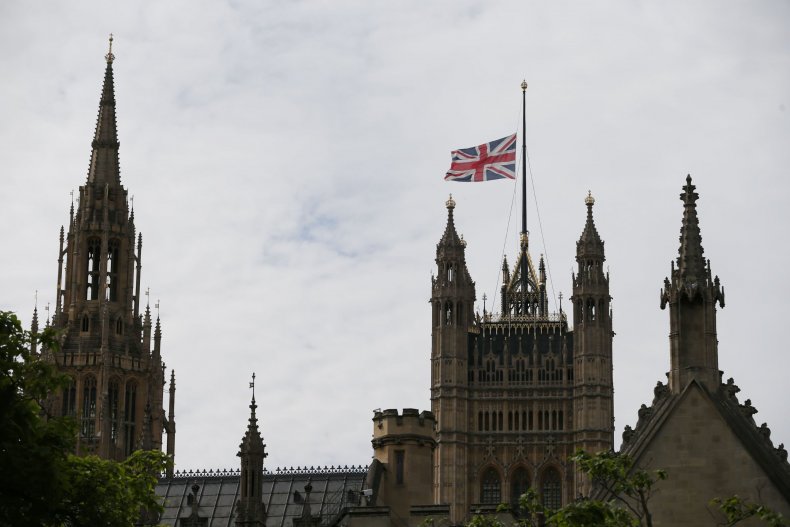 The governing Conservatives, a center-right party, have meanwhile been shaken by a spreadsheet containing a range of claims against lawmakers and government ministers, thought to have been compiled by party aides.
The sheet has come in for criticism: some of the allegations are vaguely worded, referring simply, for example, to "inappropriate" behavior. Others appear to describe consensual sexual encounters, or interactions that might simply be embarrassing to the politician in question.
Dominic Raab, a justice minister, and Rory Stewart, an international development minister, have both wholly rejected claims circulated about them on the list in public statements.
Some of the allegations in the spreadsheet suggest more serious misconduct, if proven: claims that lawmakers are "handsy," for example. Several claims from the list and other sources have now been aired publicly in the media.
Michael Fallon, the defense secretary, resigned on Wednesday night. He wrote in a resignation letter that "some" allegations had emerged about his "previous conduct." Many of these were false, he said, but he said he had "fallen below the high standards" expected of the British armed forces whom he represented.
Fallon had previously apologized for touching a female journalist's knee at a dinner in 2002—though Julia Hartley-Brewer, the journalist in question, has said she was not "remotely upset or distressed" by the incident.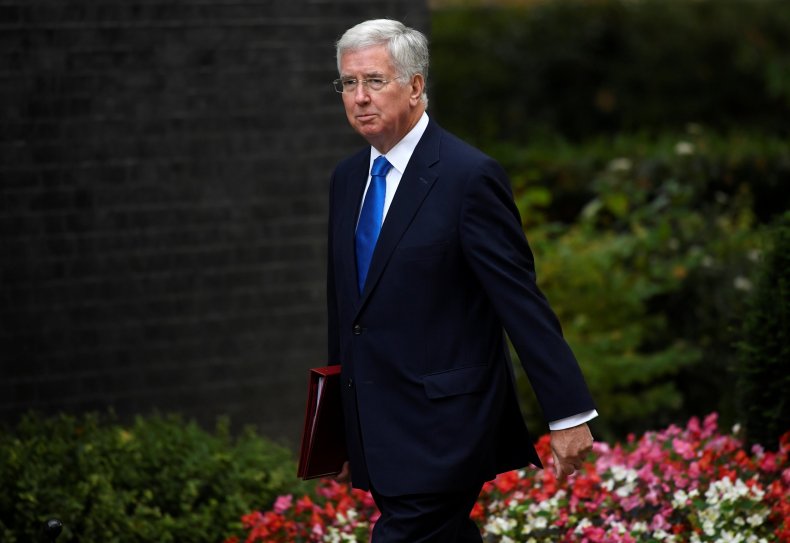 Damian Green, prime minister Theresa May's deputy and most important ally, is under investigation over claims published in The Times that he touched a young female journalist, Kate Maltby's, knee in a "fleeting" manner and told her that his wife was very "understanding," as well as texting her after seeing a picture of her in a corset in the newspaper.
Green strenuously denies this, saying he made no sexual advances, that the text he sent was only intended in friendship, and the allegation is both "untrue" and "hurtful," according to Sky News.
Mark Garnier, a minister for international trade, faces an inquiry after it emerged that he called a staff member "sugar tits" and had her buy sex toys. He told the Mail on Sunday that he admits the actions but denies that they constituted harassment.
And Stephen Crabb, a former welfare minister, has apologized for "sexual chatter" with a 19-year-old who applied to work for him.
Other as-yet-unnamed abusers have been reported in the press.
London's Evening Standard on Wednesday ran claims by an anonymous member of parliamentary staff who said she was assaulted by the lawmaker she worked for, only to be told the house's authorities could do nothing.
Another woman quoted by the paper said that she had her drink spiked in a parliamentary bar, and was told by police it was "not the first time" this type of claim had been made.
The Guardian published an account from a woman working for a lawmaker, who says another lawmaker tried to kiss her, holding her down on a bed during a foreign trip.
What will happen now?
This is a problem that crosses all parties in British politics, and by its nature has been the stuff of secrecy and rumor. As such, it's very difficult to predict who could be next to be named or respond to the claims, or how it will affect the balance of British politics.
May's government has no majority in parliament, so even small shifts have the potential to be politically significant.
But many of those speaking out share a nonpartisan aim: to highlight what they see as inadequate procedures for dealing with such claims, and force a culture change so new generations of people working in politics do not have to endure harmful behavior.
Many staff working in parliament work for members of parliament (MPs), who act as their employer despite often minimal experience of management, and do not run HR departments.
Meanwhile, parties themselves are often ill-equipped to handle such incidents. There are strong incentives for senior officials to discourage open discussion of wrongdoing to avoid harming the party.
Kavya Kaushik, a former activist for the centrist Liberal Democrats, wrote in a Twitter thread that "Political parties do not care about anything apart from their own press image and electability. Protecting members is not in their interests."
Kaushik also detailed sexual misconduct she said that she and others suffered during her time working in politics.
Her former party told Newsweek in a statement that it takes complaints of sexual harassment "extremely seriously," and has "a clear and robust complaints procedure," having "strengthened our processes" in 2014. But, the statement said, "we are very aware that all political parties, including our own, still have much work to do in this area."
A letter sent Wednesday from May to other party leaders spelled out proposed changes intended to help stave off future abuse, or improve the response to it.
The prime minister proposed new resources for the existing confidential helpline for parliamentary staff, introducing a dedicated support team that could refer allegations to an independent body, deliver pastoral support for victims, and recommend reporting criminal misconduct to the police.
And the parties are set to meet Monday to discuss an "independent grievance procedure for all those working in parliament."
But fundamentally politics, like show business, is a world where huge amounts of power are concentrated in the hands of a few. True change may be impossible unless those who wield that power resolve not to abuse it at the expense of those below them.