International Women's Day: #metoo, #timesup and What Female Empowerment Looks Like in 2018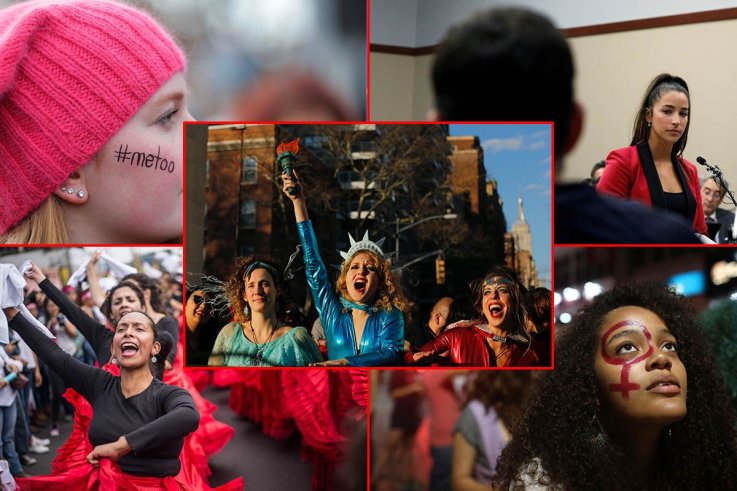 The day after Donald Trump was inaugurated, women in the U.S. and around the world took part in the first-ever Women's March on January 21, 2017. Throughout the year, the movement persisted and carried into 2018.
In late 2017, the Harvey Weinstein scandal exploded with actresses Ashley Judd, Alyssa Milano and Rose McGowan leading the charge. One by one, actors and actresses shared their own stories of sexual harassment and assault. Several big names such as Kevin Spacey, James Franco and Michael Douglas are now subject to countless allegations of sexual misconduct.
In October 2017, the hashtag "#metoo" trended as thousands of Twitter users revealed they had experienced sexual harassment or assault too. Another hashtag, "Time's up" was created around the beginning of 2018's award season. Celebrities wore black or showed their support for the cause by donning pins, flowers or tattoos on red carpets. #metoo and #timesup have become staples of female empowerment.
The movement shows no sign of dying out, with 2018's International Women's Day a heartbeat away.