'Metro Exodus' New Release Date, Title Sequence Revealed
Metro Exodus is officially Gold, according to developer 4A Games. This means all development for the main game is complete, and the project is ready to ship. Of course, with game development how it is in 2018 (or 2019, when Metro Exodus releases) there will be more development needed for patches, DLC and other things.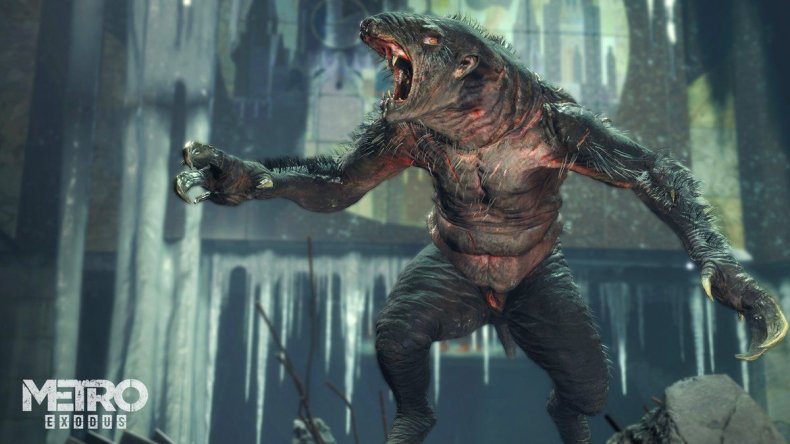 To celebrate the Gold announcement, 4A Games announced a new release date for Metro Exodus: Feb. 15. That's one week ahead of the previously announced Feb. 22 date. Seeing as how the game is already Gold, there's no reason to wait another week for a release.
The title sequence for Metro Exodus was also released alongside today's release date news. The sequence, which can be watched above, features a city, humans and other creatures crumbling from snow and cold weather conditions. We know the Metro franchise is a bleak one, but things aren't looking hopeful in the latest game.
The new Metro Exodus release date means Feb. 15 is going to be a crazy day for game releases. Along with Exodus, Crackdown 3, Dead or Alive 6, Far Cry New Dawn, and Jump Force will all be releasing on the same day. That's absolutely insane.
Metro Exodus is set two years after the events of Metro: Last Light. Protagonist Artyom returns, with a new journey to head east in search of a new life away from the Russian subway tunnels. This means he must travel above-ground by taking a train called the Aurora. Artyom is joined in Exodus by his new wife Anna, a character from the Metro 2035 book that served as inspiration for the video game series.
In other Metro news, the movie based on the book and game series has been cancelled. According to Metro author Dmitry Glukhovsky, the reason for the cancellation is because studio executives at MGM wanted to change the story too much. "They're kind of afraid of setting it in Moscow, because Americans have a reputation for liking stories about America," Glukhovsky said in an interview with VG24/7. "We've seen the American version of apocalypse a lot of times and the audience that like the genre are educated and saturated and not really wishing to get anymore of that."
So what do you think? Are you excited to play Metro Exodus when it releases on Feb. 15? What other games releasing on Feb. 15 are you looking forward to as well? Let us know your thoughts in the comments section below.