Mets Owner Steve Cohen Brushes Off a Fan's Criticism for Firing General Manager
Steven Cohen, the new majority owner of Major League Baseball's New York Mets, not only announced the firing of General Manager Jared Porter on Twitter on Tuesday, but he also responded to harsh criticism from a fan with a straight-to-the-point tweet.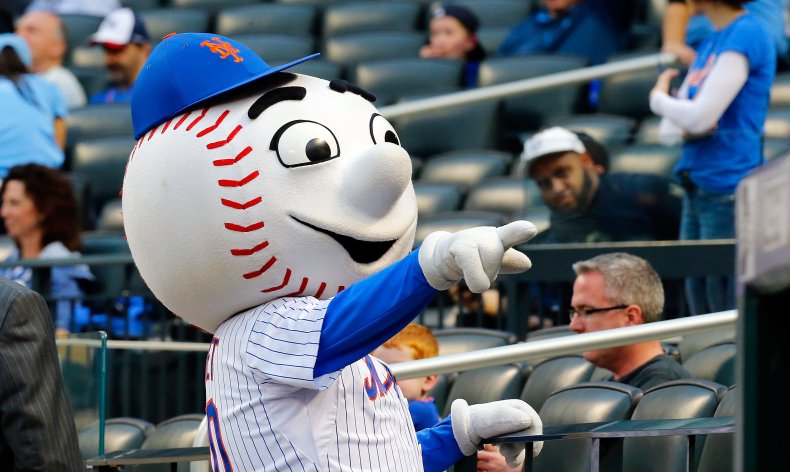 Porter's dismissal comes less than a day after details surfaced about him reportedly sending explicit text messages to a female reporter in 2016. ESPN broke the original story, reporting that the texts were unsolicited and one message included a picture of a naked penis. The communication occurred in 2016, during Porter's tenure as director of professional scouting for the Chicago Cubs.
ESPN obtained copies of the messages from the female journalist, who was said to be a foreign correspondent who moved to the U.S. in order to report on Major League Baseball. The texting correspondence was characterized as casual at first, before turning sexual in nature; the woman reportedly ignored more than 60 messages before receiving a photo of a covered penis before another photo of a bare one. Peter admitted to sending the texts, but denied the vulgar photos were of his own body.
Cohen's Tuesday tweet announcing the firing reads: "We have terminated Jared Porter this morning. In my initial press conference I spoke about the importance of integrity and I meant it. There should be zero tolerance for this type of behavior."
One fan lashed out at Cohen, saying the Mets majority owner and billionaire hedge fund manager was "caving to cancel culture." The writer noted that Porter's life had thus been ruined and asked Cohen what would be the former GM's "path to redemption."
Cohen quickly responded to the message. He wrote, "I have no idea. I have an organization of 400 employees that matter more than any one individual." He also noted that retaining Porter after his unfortunate decisions would "set a poor example to the culture I'm trying to build."
While some fans were critical of the quick firing, others applauded the move on Twitter and thanked Cohen for acting quickly on the matter.
Others wondered how the Mets organization wasn't able to find out about the texts during the vetting process to hire Porter.
Porter, 41, was hired by the organization only last month. Cohen, 64, is also a new face to the Mets. He only formally completed the deal to buy the ball club in November at the cost of nearly $2.5 billion, beating out the much-publicized pursuit of team ownership by Jennifer Lopez and Alex Rodriguez.
Though he unsuccessfully bid on buying the Los Angeles Dodgers in 2011, Cohen—a native of Great Neck, Long Island—grew up a Mets fan. He's also an active Twitter user and even solicited fans last week on the platform about changes they would like to see happen at the team's stadium, Citi Field.