No, Ancient Mexican Artifacts in New Video Are Not Evidence of Aliens Visiting Earth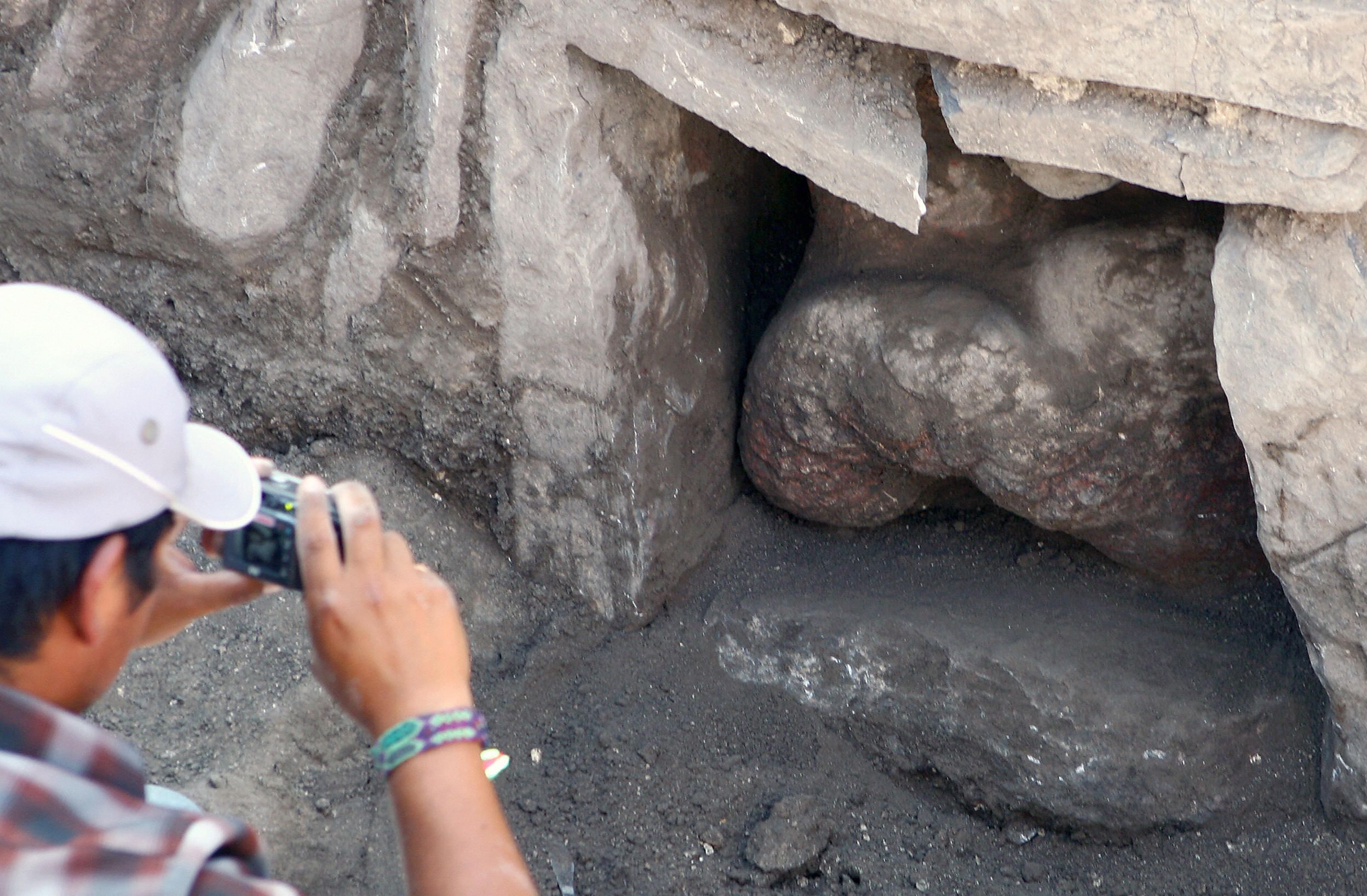 Artifacts reportedly discovered in Mexico have once again sparked alien conspiracy theorists to spread the news that there's now "proof" that the foreign creatures exist.
The rumors began to circulate after a video posted to YouTube went viral that shows photos of various sculptures unearthed in Mexico. The YouTube account UFOmania posted the video on Thursday, and it has since been viewed more than 123,000 times.
Related: Alien quicksand could sink NASA landers on Jupiter's moon Europa
Those who believe that aliens are somewhere out there have suggested that either aliens constructed the artifacts in the video or humans made them after having close encounters with extraterrestrials.
"Many will know the Klaus Dona Artefacts. There are Tons more where they came from. More and more locals and farmers are showing their private Artefacts," the video is captioned. "Fortunately they did not give their Artefacts to the Smithsonian Institute and the like for further Analysis."
Many social media users were quick to question the objects and their integrity.
"If they are confident that their [sic] relics of aliens why did they not get examined by the Smithsonian," one user commented on the video.
"Assuming these are genuine artefacts [sic], these are probably not depicting aliens," another user wrote. "Depicting humans with exaggerated features is something people have been doing for a long time. It's called caricature."
Related: Alien life: Weird 'biosignatures' help scientists hunt for extraterrestrials
This isn't the first time that theorists have suggested aliens constructed ancient Mexican objects and structures. Some extraterrestrial believers think aliens also crafted the country's holy city of Teotihuacán, a famed archaeological site, National Geographic reported. But they have no evidence to back up their claims.
However, that's not to say the site's origins aren't mysterious. It's unknown exactly who built the ancient city, according to the History Channel. Scholars have some idea of how it got there though, none of which involve aliens. They theorize that either the Toltec civilization built the city or immigrants that flocked to the region after a volcanic eruption constructed the region from the ground up.