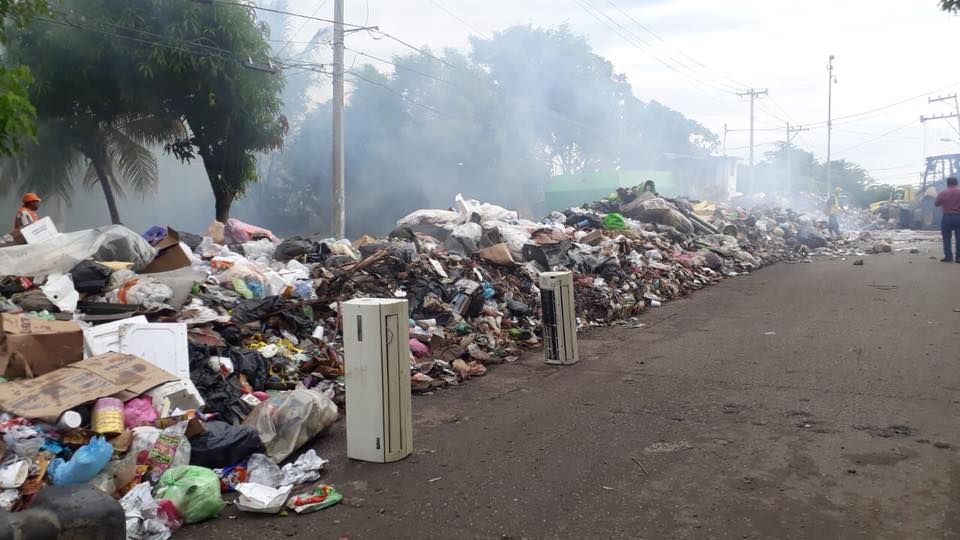 On Thursday, Mexican authorities declared a health emergency for the beach town of Acapulco because of large quantities of uncollected garbage that have piled up.
Carlos de la Peña, the health secretary of the state of Guerrero, located on Mexico's Pacific Coast, told the Associated Press that city authorities ignored previous warnings about the trash and there were "impressive columns of garbage" located in several places.
In areas where the garbage was particularly bad, state officials worked to clean and fumigate the area to prevent diseases, according to a Facebook post. He blamed the city for not properly collecting the garbage and said the decision to take precautionary cleaning measures came from Governor Hector Astudillo Flores. The actions were taken in an effort to avoid having to close down schools, restaurants, houses and retail shops.
The health secretary told reporters that officials from the ministry of health visited various parts of Acapulco and found that 40 percent of the area's population didn't have garbage collection service, which led to the accumulation of trash.
"We had to take action in the face of inaction by the authorities, Acapulco is not the only municipality where we have acted, we have done it in Chilpancingo and Zihuatanejo, for identical situations, garbage problems, we have to protect the citizenship," he explained.
But Acapulco Mayor Evodio Velazquez said that trash was being collected and accused the state government of not providing sufficient funding to solve the problem, according to the AP.
On Thursday, he tweeted that he was watching personnel from the sanitation department remove the waste and criticized the state government for issuing a health alert.
"My government has reinforced clean-up actions to lower black spots, despite this, the state government issued a health alert for no reason," he tweeted.
Velazquez told the AP that the criticism over garbage collection was part of a political attack since he's in a different party than Astudillo. But state officials said the amount of garbage puts residents at risk of pest infestation and diseases.
Acapulco is known for its beautiful beaches, but Fox News reported that it's also gaining a reputation for being dangerous. Guerrero had a rate of 64.2 murders per 100,000 inhabitants in 2017, which is taking a toll on tourism. In March, Alejandro, the owner of a beach bar, told the Daily Telegraph that in spring, there used to be 10,000 students from the United States visiting the area each week.
"Now we have hardly any, and that's created a huge dent in our economy," he said. "We're hard-working people who've got mixed up with something totally out of our control."
A State Department travel advisory issued on August 22 listed Mexico as a level two threat, meaning tourists should exercise increased caution when traveling to the area. Citizens were encouraged to not travel to Guerrero, which was listed as a level four, because of crime.
"Armed groups operate independently of the government in many areas of Guerrero," the advisory said. "Members of these groups frequently maintain roadblocks and may use violence towards travelers."
The travel advisory prohibits government employees from traveling to Guerrero, including Acapulco.