As the country prepares to go to the polls to choose its next president, Mexicans are turning to bulletproof vehicles to protect them against the country's rising crime rate.
Mexico is experiencing its most intense level of violence ever as powerful and brutal drug cartels battle to secure their lucrative trade and extend their influence, leaving thousands dead.
As a result, the country's armored car industry is booming. One industry group is predicting a 10 percent rise in purchases this year, which would beat the previous yearly sales record for Mexico set in 2012, Reuters reported.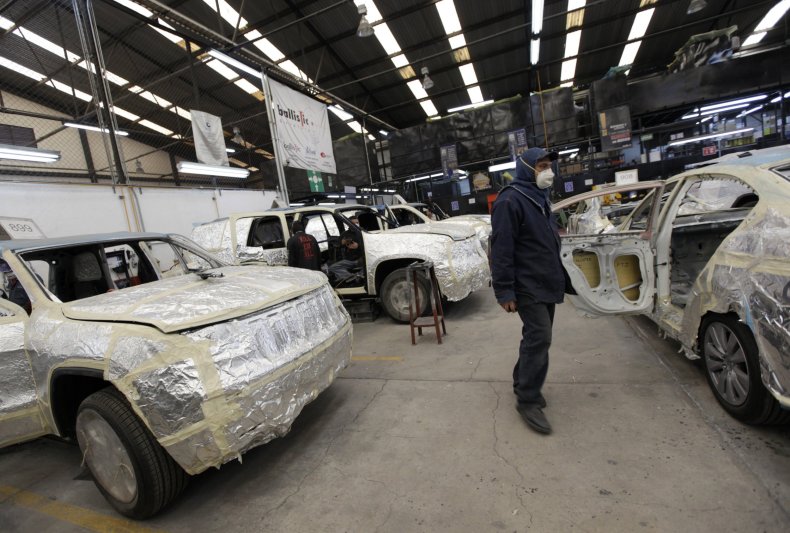 Around 29,000 people were murdered in Mexico last year, the highest number since records began 20 years ago. The U.S.-backed war on drugs has actually made the problem worse, fragmenting large cartels and setting smaller gangs against one another. This year is on course to be even worse, with current estimates suggesting the death toll could top 30,000.
With the government seemingly unable to stop the bloodshed, citizens are turning to car-armoring services. The Mexican Automotive Armor Association (AMBA) said 3,284 new bulletproof vehicles hit the road this year.
Most of these vehicles are standard cars that are then taken to special armorers to have more protection added. However, large automobile manufacturers are now taking note of the trend, and are beginning to tailor their products to fit demands of concerned customers.
Audi has been making an up-armored version of its popular Q5 SUV in the central Mexican state of Puebla since 2017. The model is designed with exports to other Latin American countries like Argentina and Brazil in mind. Audi said the "security" vehicle, which costs $87,000 bought locally, is a cheaper option than buying a standard Q5 and adding additional protection, which would cost around $95,000 and void the factory guarantee.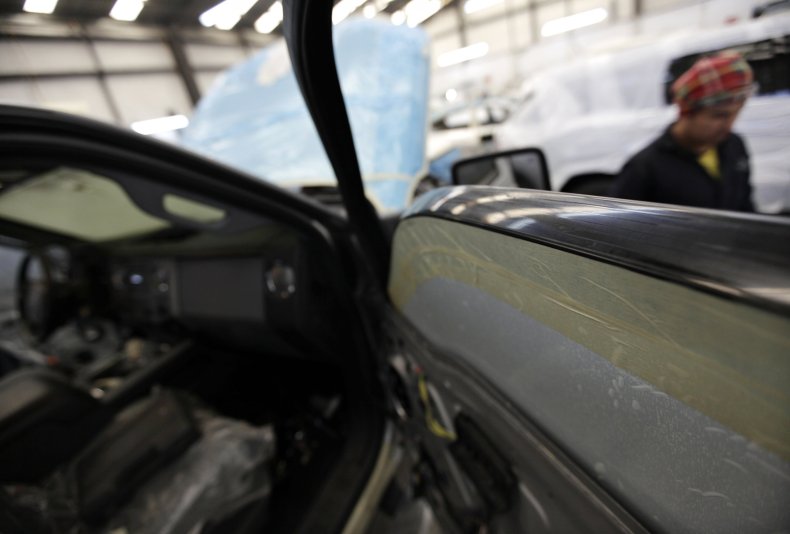 Virtually indistinguishable from a normal Q5 from the outside, the security model is reinforced with high-strength steel to resist handgun calibers up to 44-magnum, Audi said. The windows are all made of multi-layered bulletproof glass. Of the sales made so far, around 40 percent have gone to private citizens and the remainder to other companies.
BMW, Jeep and Mercedes-Benz have all also offered armored cars to Mexico customers for a number of years. The BMW range has three different levels of protection to increase its appeal to the Mexican market.
Though their popularity is increasing, armored cars still represent a tiny percentage of vehicles sold in Mexico. They are primarily aimed at wealthy citizens who are most at risk of kidnapping and large companies that require extra protection for executives and their bodyguards. Armored car providers are increasingly turning to rental and leasing agreements to meet this need, according to Reuters.
Though the industry is growing, Mexico is still dwarfed by Brazil in terms of armored car use. Brazil saw 15,145 new bulletproof vehicles hit the road in 2017, and the country is on track to see a 25 percent increase in new security cars this year, with around 160,000 already in service.