Mexican Drug Cartels Warn Politicians 'Drop Out or Be Killed' As Presidential Election Nears
A fresh wave of violence is sweeping through Mexico as the country prepares to choose its new president on July 1.
Powerful drug cartels are battling for influence and have been targeting politicians they think might get in their way. According to an investigation by Reuters, at least 82 candidates and officeholders have already been killed since the electoral season began in September 2017.
Those killed come from across the political spectrum, and most were running for local positions rather than high-profile national posts. Drug lords are hoping to install lawmakers they know and trust to ensure that their lucrative trade is allowed to continue.
At least four politicians have been killed in the past week alone, as candidates vie for around 3,400 positions; a record number. If cartels can get their allies into office, local government offers a source of well-paid contracts and bribes. Local police forces can even be forced into working for and protecting the cartels.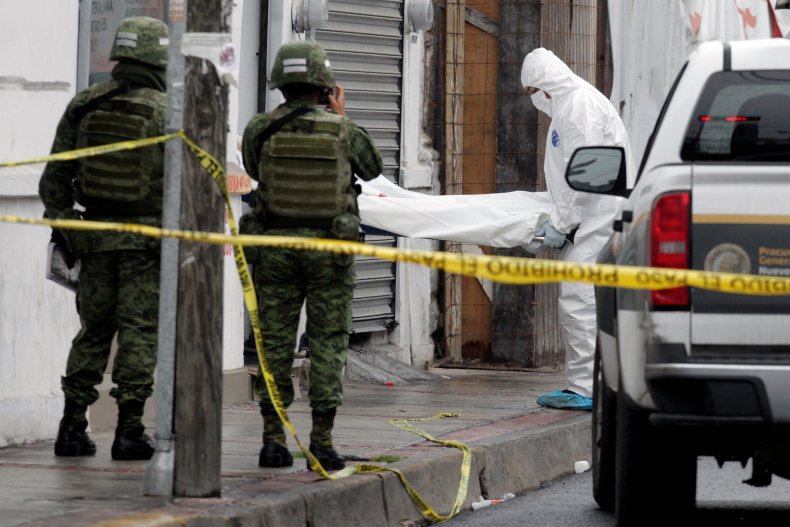 Magda Rubio, a mayoral candidate in the small city of Guachochi in northern Mexico, told Reuters she has received four death threats from the same person since January. Though she said the man warned her to "Drop out or be killed," Rubio has remained in the race, now accompanied by two armed bodyguards 24/7.
A lawyer and human rights activist, Rubio said she has suffered panic attacks since the threats began, but refuses to withdraw from the contest. She is running as an independent and calling on central government to give more support to the impoverished Raramuri indigenous people that live in the region. "I'm here because I want a change in my country," she said.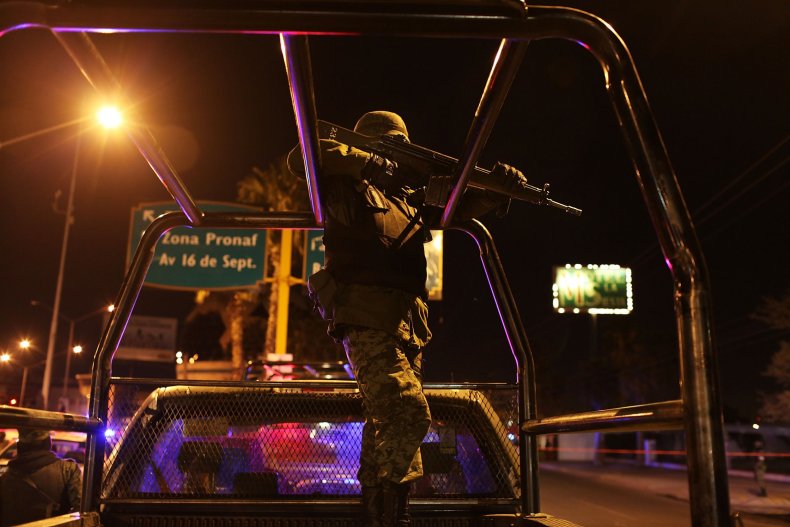 Mexico has been blighted by drug violence for many years. The country is a vital, and lucrative, route for recreational drugs smuggled into the U.S. After the demise of Colombia's cartels in the 1990s, Mexico became the new epicenter of drug smuggling. By 2007, Mexico had become the route for 90 percent of all cocaine trafficked into the U.S.
Mexico's war on drugs, backed by the U.S., escalated in 2006 as the country's military was deployed to help the government fight the cartels. However, so far the operation has only appears to have made the situation worse.
Though several influential drug lords were captured or killed—including Joaquin "El Chapo" Guzman, the boss of the Sinaloa Cartel, who is currently awaiting trial in New York—the clampdown splintered the large cartels into smaller competing gangs. These groups have tried to take advantage of the power vacuum, using extreme violence to carve out territory.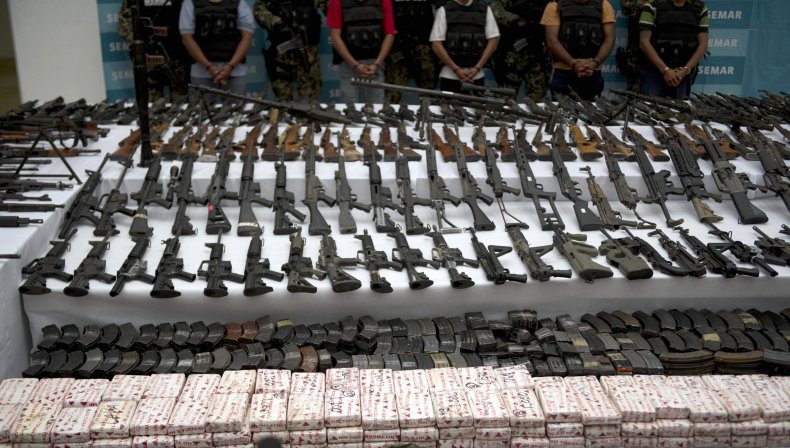 The tentacles of the cartels reach deep into Mexican society, and government is not immune. There have long been accusations that politicians are in the pockets of the cartels, either for financial gain or simply to ensure their own safety. Such accusations rarely result in investigations or criminal prosecutions. A November 2017 Texas court case, for example, detailed how police and officials in Coahuila state allowed the brutal Los Zetas cartel to continue murdering hundreds of its enemies in exchange for millions in bribes.
In 2017, almost 29,000 people were killed in Mexico, marking the highest total since records began 20 years ago. The violence is a major concern for voters, and the ruling Institutional Revolutionary Party—led by President Enrique Peña Nieto—is expected to lose the coming election. Nieto cannot stand for a second term as per the country's constitution, and the party's replacement, José Antonio Meade, is polling poorly.
The U.S. Department of State has advised against travel to the states of Sinaloa, Michoacan, Colima, Guerrero and Tamaulipas, branding them with "do not travel" status, the same warning given to Syria.