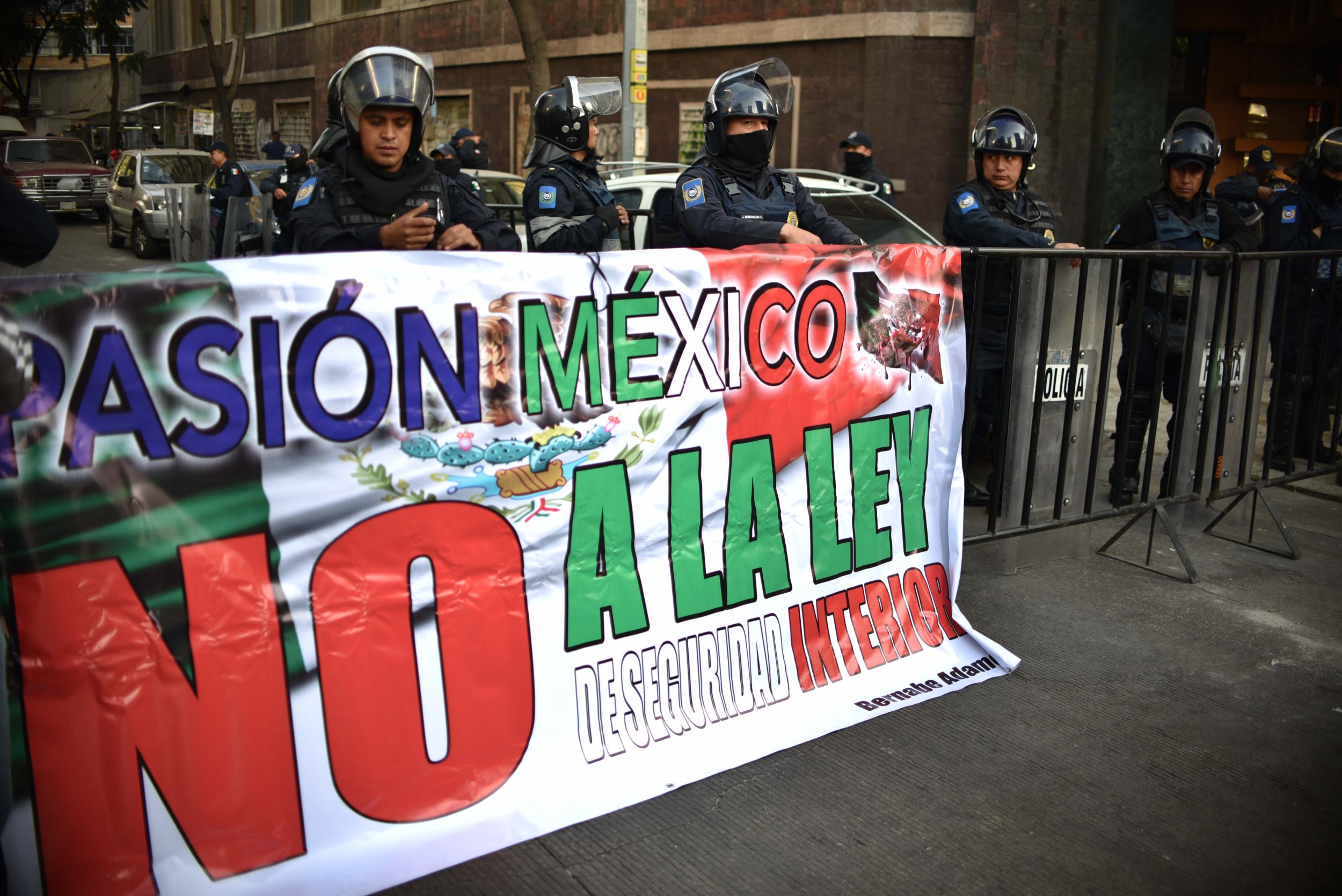 Mexican Mayor José Santos Hernández of the Oaxaca State city of San José el Alto was killed by gunmen who intercepted his vehicle on Friday afternoon, becoming the third official of this type to be murdered since November. The recent casualties reveal a ghastly reality officials have grappled with for over a decade, according to a study.
Since 2006—the year in which the Mexican War on Drugs started under President Felipe Calderón—108 mayors have been murdered, of which 50 were in office, nine were mayors-elect and 49 were former officials. Just this year, 18 mayors were killed—the worst rate since 2010—according to data from the National Association of Mayors, an organization that currently has 479 mayors as members.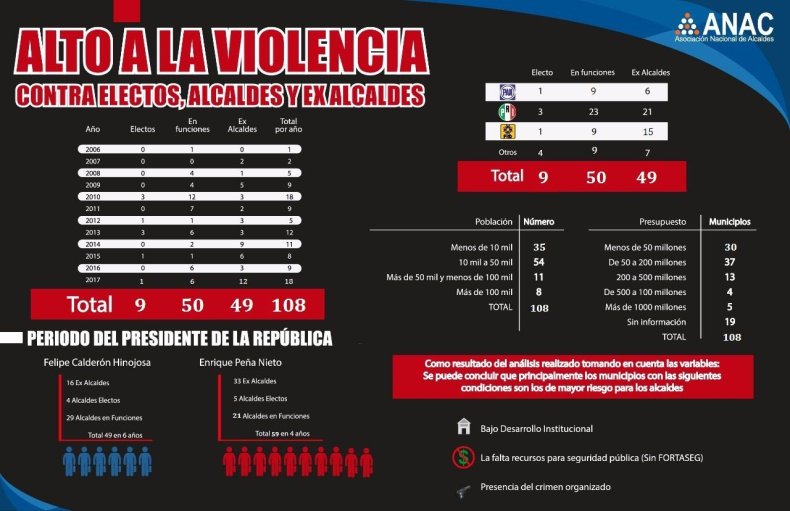 "These deaths have a lot to do with organized crime, mainly drug cartels, because they're trying to control drug-trafficking areas," Association President Enrique Vargas del Villar, who is also mayor of Huixquilucan in Mexico State, told Newsweek. "But it also has to do with the lack of public force presence in smaller municipalities and scarce institutional development."
Mayors have suffered the brunt of violence during the Enrique Peña Nieto administration. A total of 59 mayors have been killed in a span of four years during his term, compared to 49 murdered during the entire six-year Calderón term, the data indicates. The states of Durango, Oaxaca, Michoacán and Veracruz are considered the most dangerous for mayors, according to the study.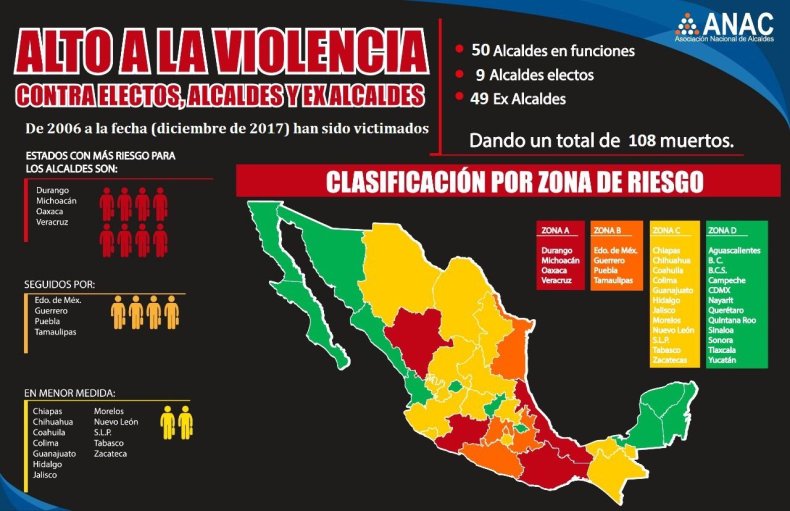 "Eighty percent of mayors do not receive federal resources, and we have demanded a security protocol for four years because mayors can't afford to do so," del Villar underscored. "Some of them have received threats, which have been addressed to the National Commission of Public Security."
He added that mayors who run towns with fewer than 10,000 residents are more prone to threats.
The Secretariat of the Interior and the National Commission of Public Security declined to comment for this story.
The study comes days after the Chamber of Deputies approved a new Internal Security Law, backed by Peña Nieto, that grants power to the president to order a military intervention if a security threat is detected in any part of the Mexican territory, according to news website Animal Politico.
But the law has not been welcomed by non-governmental organizations because it may lead to human rights violations, Animal Politico added. On Wednesday, the Office of the United Nations High Commissioner for Human Rights has also expressed concerns about the law—whose enactment is pending in the Mexican Senate—because a potential militarization in the country can exacerbate violence, according to website Expansión.
Since 2007, more than 196,000 people have been killed and 30,000 are missing in Mexico, Expansión reported, citing official numbers.