Mexican Independence Day Food and Dessert Ideas: Recipes for Hosting Your Own Mexican Celebration
September 16 is Mexican Independence Day, a day that celebrates the start of the Mexican independence from Spain movement. While there will be events going on around the U.S. during the week, Newsweek has pulled together food dishes and drink ideas for your own Mexican Independence Day fiesta at home.
What is typical Mexican Cusine?
Cuisine depends on which region a Mexican is descended from or lives in, according to Encyclopedia Britannica. But a lot of dishes are based heavily on corn, beans and squash. Rice is also used. Other ingredients that you'll find in Mexican food include avocado, chili peppers, tomatoes, potatoes and plantain. Corn tortillas are often served alongside main dishes.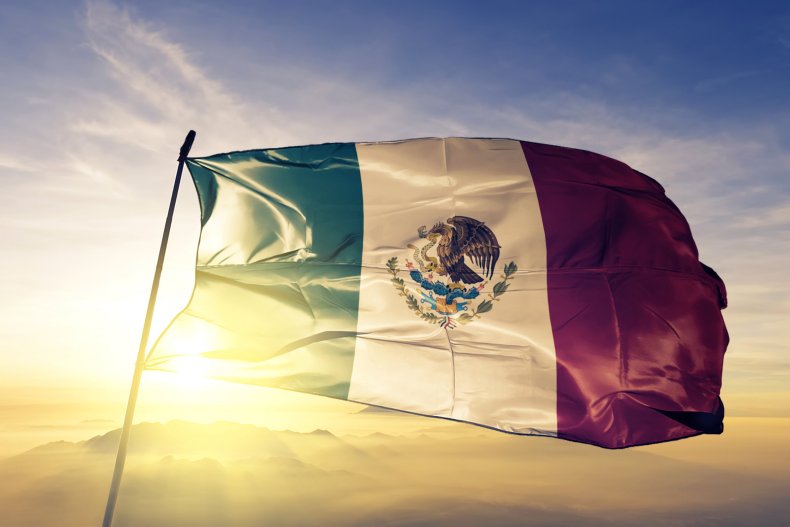 Mexican Main Dishes
Chicken Fajita Rice: A filling one-pot dish that can use up all your leftover ingredients.
Tacos: Not a lot is known about the origins of tacos, but it's proven popular with Americans and Mexicans alike. You can put your own fillings such as meat, seafood, cheese and salad. For extra heat, add hot sauce.
Chilaquiles: A Mexican dish with pieces of corn tortillas that are fried then sautéed with green or red salsa, and topped with cheese, crema and onions. You can also add chicken pieces if you're a meat-lover. Perfect to use up your leftover tortillas.
Mexican Snacks
Poblano Peppers: Mixed in with salt, what better way to celebrate than with the peppers from Puebla? There's also that rumor that every 1-in-100 peppers are spicy, so it makes for a good game.
Nachos and Salsa: What could be simpler than tortilla chips with salsa? An easy, yet filling, way to get through your fiesta.
Polzone: A traditional Mexican soup made with pork and corn. You can garnish it with vegetables and spices, and serve it hot.
Vegan Mexican Salad: If you want to play it safe, a salad bowl is a perfect choice for your vegan friends. To your normal salad leaves, you can add zucchinis, onions, poblanos or avocados to make it authentically Mexican.
Mexican Drink Recipes
Horchata: This traditional Mexican drink is made from rice and cinnamon. You can add different flavors to create your own horchata such as vanilla, matcha or chocolate. Time to experiment.
Margarita: One of the most famous Mexican cocktails, it contains tequila, lime juice and Cointreau. You can also rub lime juice around the rim of the glass and add salt to give it an extra tang.
Michelada: Micheladas are popular in Northen Mexico, being as they are lime juice squeezed into a beer and mixed with spices. An easy Mexican drink; why not buy bottles of Sol or Tecate to really keep your fiesta authentically Mexican?
Mexican Dessert Recipes
Churros: These Spanish-Mexican small desserts are dangerously addictive. The small pieces of sugary, fried pastry are popular with doughnut fans and those with have a particularly sweet tooth. Best served hot.
These are great if you're a vegan as the main ingredients are hot water, flour and a little salt and sugar.
Sopapillas: Another dough-based, fried dessert, this one is flash-fried to puff up like a pillow. For this mini-mouthful you need all-purpose flour, butter, baking powder and a leaving agent.
Camotes Enmielados: These are Mexican candied sweet potatoes, with an amazing aroma. Normally served in November around the Day of the Dead, these 'sweets' are made with piloncillo sugar, cinnamon, water and, you guessed it, sweet potatoes.
They are also naturally vegan.
Capirotada: A Mexican bread-and-butter pudding normally served on Good Friday. It is made with toasted bread, dark sugar, spiced wine and butter.