Mexican President Lopez Obrador Pushes Back at 'Misinformed' Antony Blinken
Mexican President Andres Manuel Lopez Obrador pushed back Wednesday at U.S. Secretary of State Antony Blinken, who voiced concern Tuesday about recent killings of journalists in Mexico and called for "greater accountability."
Lopez Obrador said at a news conference that Blinken was misinformed and what he said was "not true," Reuters reported. "Of course, it's very unfortunate that there are murders of journalists.…In all cases, we're doing something about it, there is no impunity, these are not state crimes," Lopez Obrador said.
Five journalists have been murdered in Mexico in the less than two months that have passed since the beginning of the year, Al Jazeera reported. The most recent was Heber Lopez, the director of the Mexican online news site Noticias Web, who was fatally shot in his office in Salina Cruz, which is in the southern state of Oaxaca.
His murder made the first six weeks of 2022 "the deadliest for the Mexican press in over a decade," Jan-Albert Hootsen, the Mexico representative for the Committee to Protect Journalists, wrote on Twitter. "Five journalists were murdered, two survived an attack, a number of others reported death threats," he tweeted.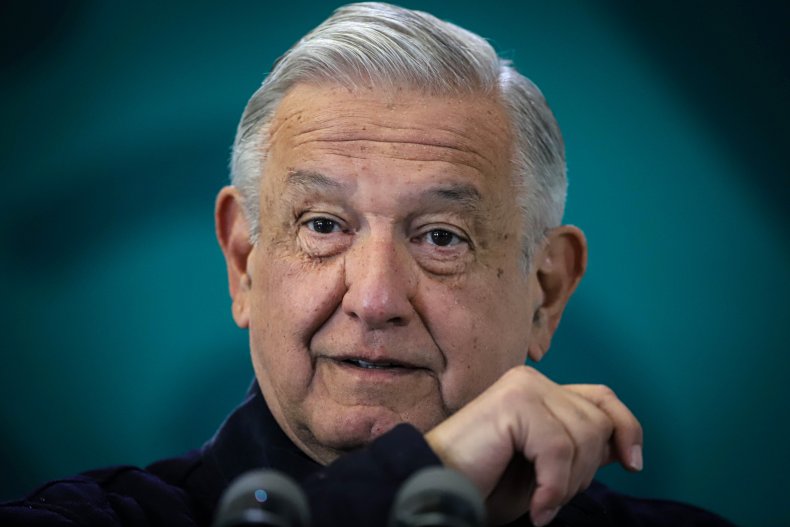 Hootsen also said in a statement that, with Lopez's death, "Mexico continues an unprecedented and shocking string of deadly attacks against journalists."
"These killings will only stop with genuine, decisive actions by Mexican authorities, who must determine whether Lopez was killed because of his work and bring all those involved to justice," Hootsen added.
The spate of killings has spurred U.S. lawmakers and leaders to urge Mexico to bolster its protections for journalists, Reuters reported. Blinken tweeted Tuesday that the "high number of journalists killed in Mexico this year and the ongoing threats they face are concerning."
"I join those calling for greater accountability and protections for Mexican journalists. My heart goes out to the loved ones of those who gave their lives for the truth," Blinken's tweet read.
Lopez Obrador refuted that message.
"He is misinformed because otherwise he would be acting in bad faith," he said.
Between 2000 and 2021, roughly 145 journalists were killed in Mexico, according to the human rights organization Article 19. That number makes it one of the deadliest nations in the world for people in the profession, Reuters reported.
In a statement sent to Newsweek, a State Department spokesperson reiterated Blinken's Twitter message.
"As the Secretary noted in his tweet, 'We join with all of those calling for greater accountability and protections for journalists.' A free and independent media is essential to any functioning democracy. We seek to partner with all governments, including the government of Mexico, to promote media freedom and protect journalists' ability to do their jobs without fear of violence, threats to their lives or safety, or unjust detention," the spokesperson said. "Investigating these attacks on independent media and holding the perpetrators accountable are of paramount importance."
"We support Mexican authorities' actions to stand against threats and aggression against journalists and agree with the Mexican government's stated priority to reduce violence against journalists," the spokesperson added.
Update 02/23/22, 5:05 p.m. ET: This story has been updated with additional information and background.