Mexican Women Share 'If I'm Murdered' Hashtag to Protest 'Victim-Blaming'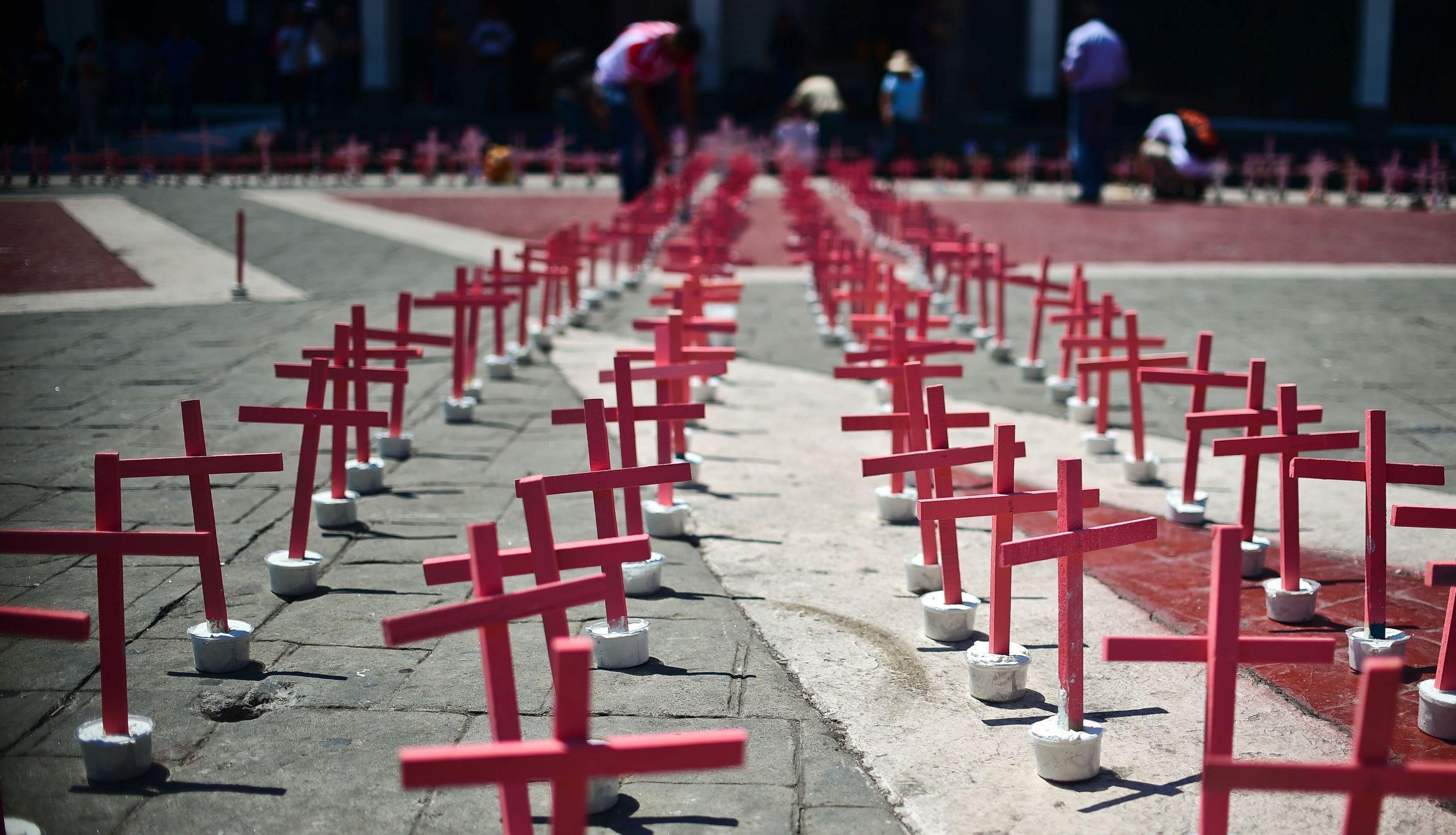 In Mexico, the hashtag "If I'm murdered" has gone viral as social media users to protest what they saw as victim-blaming statements about a young woman who was killed at a university campus in Mexico City.
Lesvy Berlin Osorio, 22, was strangled Wednesday night with a telephone cord.
Describing her last hours, the Twitter account for Mexico City's prosecution office said she and her boyfriend met with some friends and "consumed alcohol and drugs" at the National Autonomous University of Mexico's campus in the country's capital. Other tweets said the victim had not been a student since 2014.
Some journalists were quick to paraphrase those statements in describing the young woman. "She was 22 and had problems with alcohol," one reporter wrote.
In response to these statements, writer and editor Maria Jose Evia wrote a series of posts starting with "If I'm murdered" with the intention, as she told Buzzfeed Mexico, to dispel the idea that there is a "perfect victim" of gender-based violence.
"If I'm murdered, do not tell anyone I sometimes get drunk, that I don't have a university degree, that sometimes I'm late for my payments, that I live with my boyfriend without being married, that I had depression and I am in therapy, that sometimes I walk back home by myself," one of her Facebook posts, shared as a screenshot on Twitter, read.
A few other women responded to her, suggesting they launch the hashtag #SiMeMatan ("If I'm murdered") and so they did. "If I'm murdered, please do not judge me for living alone with three cats. For being away from home. For wanting to live like an adult," wrote another one of the hashtag initiators, Alejandra Arevalo.
Thousands of responses followed. "If I'm murdered, they will say I asked for it, look at her tattoos, at her scars, she enjoyed a bad lifestyle, it was nothing, just a woman," read one of many tweets using the hashtag, written by author Fernanda Mecho.
Some men, such as Mexican poet Manuel Iris, also supported the hashtag to highlight the gender double-standards. "If I'm murdered and I'm drunk and alone on a dark street, they won't blame me for my own murder, because I am not a woman," Iris wrote.
Illustrator Hago Dibujitos created an image representing some of the common victim-blaming labels, such as "lesbian," "foreigner," "living alone," "drug addict," "she was rebellious." In 12 hours, the image was shared on Facebook almost 2,500 times, as well as being shared widely on other social media channels.
The head of the Mexico City prosecution office, Attorney General Rodrigo Fernando Rios Garza, apologized for the "inappropriate" tweets, as he called them, blaming the prosecution's social media team, who also tweeted a post regretting the "serious mistake." Rios ordered the offending tweets to be deleted, but social media users had already saved them in widely-shared screenshots.
The tweets were apparently intended to share what the prosecutors knew about the crime, to encourage people to come forward with more information to find Osorio's murderer. The victim's boyfriend, who lived with her, told the investigators he decided to head home from the evening with friends in the early hours of the morning, and had an argument with Osorio. That was the last time he saw her, he said.
Osorio's body was found in the university's gardens Thursday and identified by her family later that day. Her boyfriend was still being questioned while investigators waited for the results of the autopsy.
A group of university students has organized a march on campus on Friday afternoon against gender-based violence. According to the leaflet advertising the rally, the students will be marching together to the point where Osorio's body was found, and then to the Rectorate to demand justice and safety on campus.
Experts have voiced strong concerns about the scale of violence against women and girls in Mexico. Mexico's representative for U.N. Women, Ana Guezmez said in 2014: "Violence against women isn't an epidemic, it's a pandemic in Mexico," Reuters reported.