Mexico: 32 Bodies and Nine Severed Heads Found in Mass Graves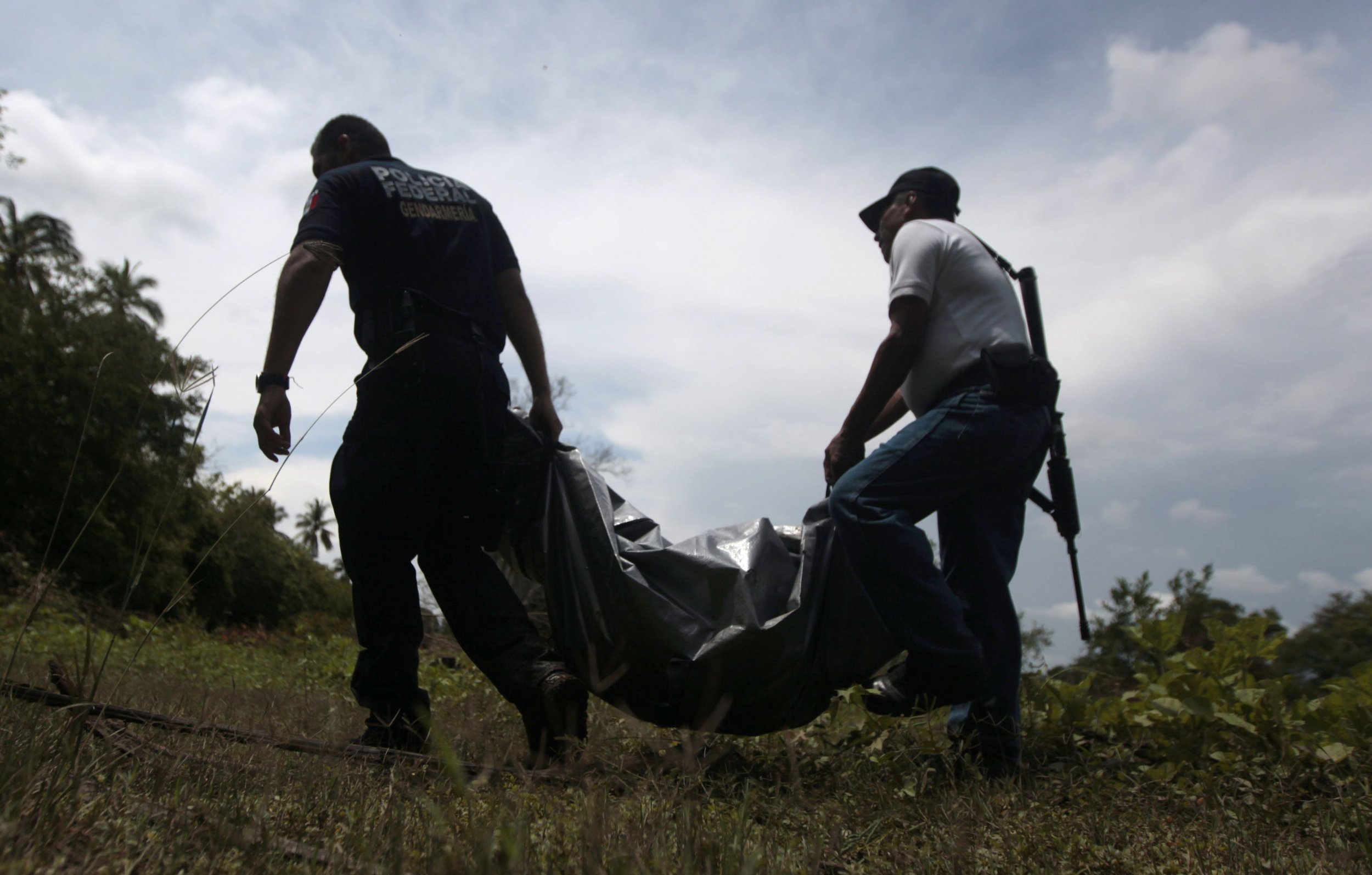 Mexican authorities have exhumed 32 bodies and nine severed heads from a series of mass graves discovered in the southern state of Guerrero, officials said on Thursday.
The bodies—consisting of 31 men and one woman—were found between Tuesday and Thursday in 17 pits in the village of Pochahuixco, part of the Zitlala municipality, a region beset by violence between drug cartels.
Guerrero state security spokesman Roberto Alvarez told AFP that the remains had been taken to the state capital, Chilpancingo, to be identified. No arrests have yet been made.
Residents of another town in Guerrero, Tixtla, found nine decapitated bodies earlier in the week. Authorities are investigating whether the severed heads discovered in Pochahuixco match the bodies found in Tixtla.
Drug cartels in Mexico regularly bury their victims in clandestine graves, which are occasionally unearthed by authorities. Guerrero is one of the country's most violent states, with more than 1,800 homicides reported between January and October, the BBC reported.
Guerrero is known for the disappearance of 43 students in the city of Iguala in September 2014. The case sparked international outcry but remains unsolved, despite family members conducting their own searches.
The state is also a big opium producer, and two major gangs—the Guerreros Unidos and Los Rojos—are engaged in battles to control the flow of drugs and other criminal operations.