Mexican Soldiers Arrest 'El Chapo' Guzman's Former Right-Hand Man, Sinaloa Cartel Boss Damaso Lopez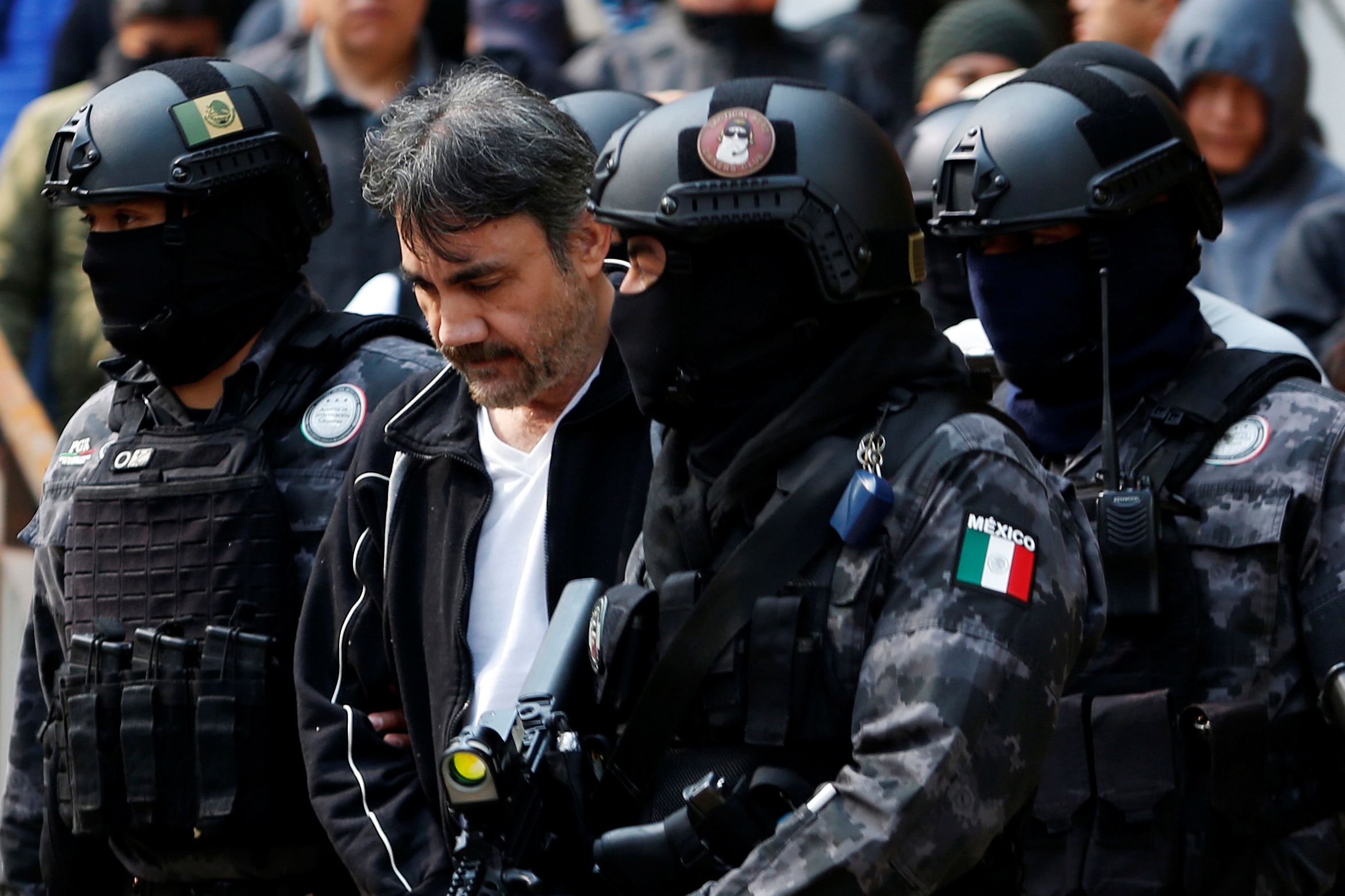 Mexican soldiers have detained the leader of the Sinaloa cartel who was once tipped as the successor of Mexico's top drug kingpin, Joaquín "El Chapo" Guzmán.
Police arrested Damaso Lopez, known by the nickname "El Licenciado," a title for college graduates, at an apartment block in Mexico City on Tuesday morning, the attorney general's office said in a statement.
Troops and police officers wearing masks and protective vests escorted Lopez out of the building into a white vehicle that took him to the attorney general's office, reported The Guardian.
Lopez, 51, worked closely with Guzman before El Chapo was extradited to the U.S. in January. Lopez had helped the drug lord escape federal prison twice, the last time in 2015 by building a mile-long tunnel out of Mexico's highest-security prison. He first helped Guzman escape in 2001, while working in security at the Puente Grande prison in Guadalajara, Mexico, where he helped Guzman set up a riot squad known as the Sinaloas.
Guzman was the godfather to Lopez's son, nicknamed "El Mini-Licenciado," and the suspected leader of Sinaloa's security force, Los Ántrax. However, reports suggest that in recent months he was involved in an internal battle for control of the Sinaloa cartel.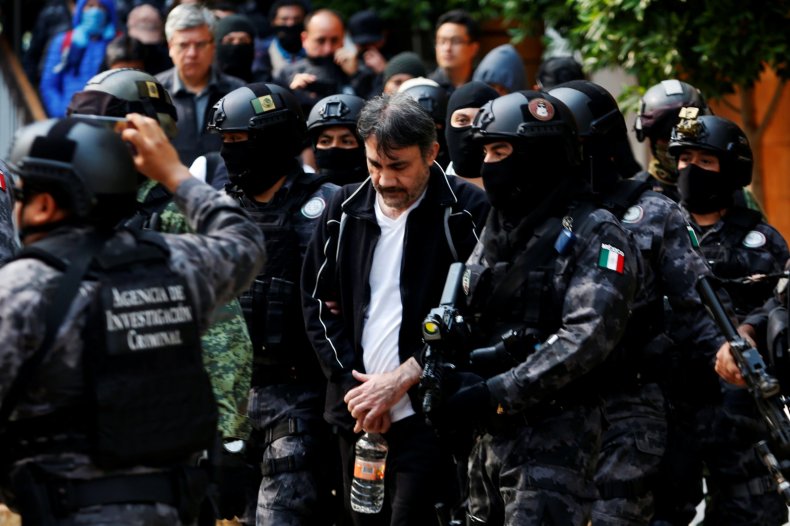 He was considered the most powerful drug trafficker in the world before his arrest because he not only oversaw drug trafficking between Mexico and the U.S., but also directly controlled the sale of drugs in major U.S. cities, including Miami and New York, according to a report by InSight Crime, a foundation researching citizen security in Latin America.
Guzman's success is attributed to his control over authorities who he bribed "at every level of local, municipal, state, national and foreign government," according to an indictment filed in 2011 in a U.S. federal court in New York.
The U.S. Department of the Treasury's Office described Lopez as Guzman's "right-hand man" in 2013 and "one of the top lieutenants of the Sinaloa cartel" when it introduced sanctions against Lopez, identifying him as a major international drug trafficker.
A grand federal jury in Alexandria, Virginia, indicted Lopez in 2011 on charges of drug trafficking and money laundering. He face a life imprisonment sentence if convicted.