Pentagon Searching For Troops and Aircraft to Fill 'Shortfall' Amid Mexico Tariff Talks, Documents Reveal
As a potential trade war looms between the United States and Mexico, Acting Defense Secretary Patrick Shanahan has ordered the Pentagon to backfill a shortfall of U.S. troops and aircraft at the U.S.-Mexico border, caused in part by two state governors' decisions to pull hundreds of National Guard troops from the deployment, according to a new trove of documents obtained by Newsweek.
A shortfall of 900 personnel and 14 aircraft ranging from Predator drones to reconnaissance planes left Pentagon officials to shoulder the burden and scrambling to fill the gap for months.
The problem arose after Governor Gavin Newsom of California and Governor Michelle Lujan Grisham of New Mexico—both Democrats—pulled their state's National Guard troops from the border this past February in a sharp rebuke of President Trump's rhetoric of undocumented migrants posing a national security risk to the United States. The move left the Pentagon with a lack of troops and aircraft—a gap officials are currently trying to fill along the southwest border.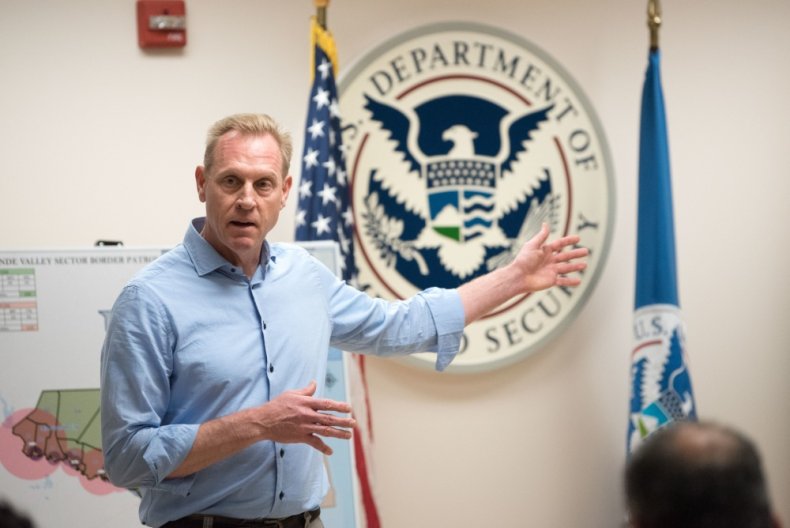 Shanahan directed the Joint Chiefs to backfill personnel and aircraft requests from U.S. Customs and Border Protection until September 30, while expanding Mobile Surveillance Camera vehicles along the southwest border from 146 to 155, according to a May 17 action memo documenting Shanahan's verbal decision made to the Department of Homeland Security on May 11 and obtained by Newsweek.
But as the Joint Chiefs of Staff work to fulfill CBP's request, a Mexican delegation will try to prevent a trade war with Washington in a meeting scheduled with American officials on Wednesday.
President Trump threatened to punish the Mexican government last week with tariffs set to kick in on June 10 and affecting all imported goods from the country unless Mexico stopped migrants from crossing into the United States. Trump's comments came days after CBP reported their busiest single day for apprehensions—some 2,200 undocumented immigrants on Memorial Day.
But despite Mexico's efforts to crack down on illegal immigration—ramping up detentions and deportations even amid Trump's threats to close the southwest border—the Pentagon is entrenching deeper into its support role of CBP operations.
The May 16 memo from Assistant Defense Secretary Kenneth Rapuano and signed by Shanahan on May 17 asserts, "due to a shortfall in volunteer National Guard personnel, DoD has been unable to source all requirements identified by CBP for the remainder of fiscal year 2019."
U.S. Northern Command determined the shortfall to be roughly 900 U.S. military personnel with skill sets ranging from maintenance crews and intelligence analysts to general purposes forces and aircraft pilots.
An unclassified, but for official use only, pre-decisional slide assumes the shortfall will remain consistent if Texas and Arizona are steadfast in their commit of National Guard troops. The states are under Republican control by Governor Greg Abbott of Texas and Governor Doug Ducey of Arizona.
It is unclear whether the 900 military personnel the document calls for would be requested in addition to troops already deployed or whether their numbers would be pulled from existing forces at the border.
A shortage of about 14 aircraft was also identified by U.S. Northern Command, according to the action memo Shanahan signed on May 17 and pre-decisional powerpoint slides obtained by Newsweek. The aircraft requested by CBP range from Blackhawk helicopters and surveillance planes to the MQ-1 Predator drone, an unmanned, remotely piloted aircraft known for its extensive use in Iraq and Afghanistan by the U.S. Air Force and the Central Intelligence Agency to target individuals suspected of terrorism.
The aircraft are used to conduct aerial detection and monitoring of migrant movements along the U.S.-Mexico border in its backing of Operation Guardian Support, the joint-mission between CBP and the Defense Department.
The National Guard Bureau told Newsweek on Monday the MQ-1 Predator drones or any other platform used for surveillance will not be armed with Hellfire missiles or any other munitions.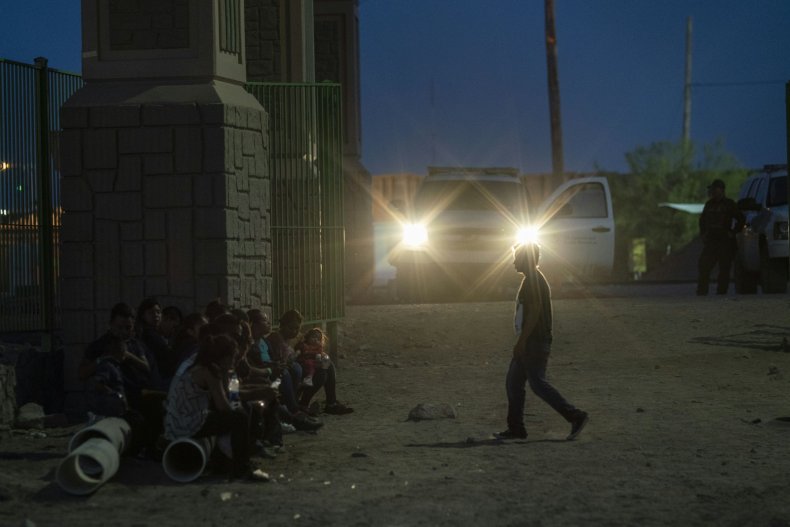 Six months before President Trump ordered U.S. forces to the southwest border a week before the November 2018 midterm elections, he directed then-Defense Secretary James Mattis on April 4 to support two distinct U.S. Customs and Border Protection missions: Operation Guardian Support and Operation Secure Line.
The operations aimed to construct physical barriers along the U.S.-Mexico border while bolstering the surveillance and intelligence capabilities through National Guard personnel without violating the Posse Comitatus Act, the 1878 federal statute that restricts the government's ability to use the U.S. military as a police force.
The directive from Trump came as the southwest border underwent an influx of migrant movements north to the United States as most attempted to escape gang violence and volatile governments situated in the dangerous Northern Triangle countries of Guatemala, Honduras, and El Salvador in Central America.
President Trump ordered roughly 7,000 American forces to the southwest border at the tail-end of 2018—a number which has decreased over time. As of April, there were roughly 2,800 active-duty forces stationed at the border alongside roughly, 2,100 National Guardsmen.
But in January, Marine General Joesph Dunford, the top U.S. military officer, recommended to Shanahan that the Pentagon should not approve Homeland Security's request for aviation assets and additional forces until the White House made a determination on declaring a national emergency.
Shanahan ignored Dunford's advice and approved the January 11 request to provide up to 4,600 additional military personnel to support CBP and Homeland Security. Among the line items approved, U.S. troops would emplace more than 167 miles of concertina wire over existing pedestrian border barriers in California and Arizona.
President Trump declared a national emergency at the southwest border in February, a move that paved the way for the Pentagon to shift Defense Department money to build the border wall.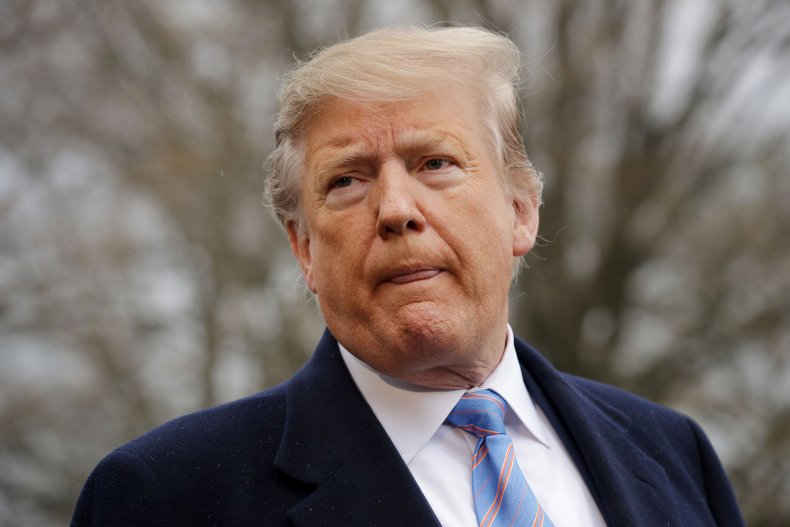 In December 2018, Homeland Security requested U.S. service members to operate 146 Mobile Surveillance Camera vehicles across nine Border Patrol sectors in four different southwestern states. Shanahan approved the request on January 11.
Four months later, on May 11, Shanahan verbally agreed to increase the number of personnel operating Mobile Surveillance Camera vehicles from 146 to 155—he signed the directive on May 17.
Mobile Surveillance Cameras are mounted in the trailer bed of CBP-owned vehicles and sports two different cameras and monitors that allow operators to surveil the southwest border during the day and at night through infrared.
The action memo signed on May 17 and January 11, show Shanahan waived the Defense Department's right under federal law to have any of its funding reimbursed by Homeland Security or any other governmental agency as it supports southwest border operations.
Under Title 10, the U.S. code which governs the armed forces, a defense secretary can waive reimbursement if support to an agency is a part of regular military training or operations—or if the support provides experience beneficial to U.S. service members and National Guard personnel.
The Pentagon's financial office, led by David Norquist, determined the southwest border mission would cost American taxpayers $91 million with a force size of 3,000 personnel from January 2019 to September 2019, according to the action memo obtained by Newsweek from January 11. Defense Department officials told Congress four months later in April the total cost would be at least $534 million by the end of fiscal year 2019.
But for Operation Secure Line, the substantial figure only covers January's costs, meaning the end total will rise from the April financial analysis.
A Defense Department official at the Pentagon told Newsweek last week the action memo signed by Shanahan does approve the use of additional ground and aviation support with the Joint Staff working with the individual services to determine how it can meet the requirements laid out by CBP.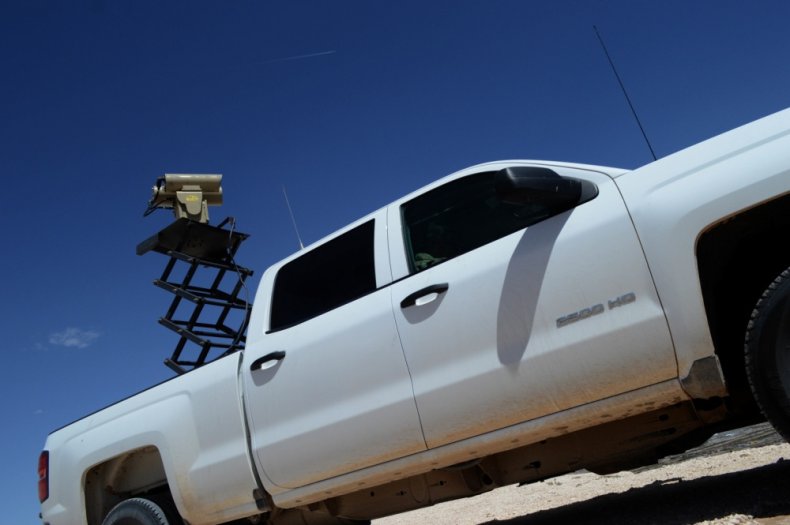 In early May, U.S. Coast Guard Rear Admiral Eric Jones, the military adviser to Acting Homeland Security Secretary Kevin McAleenan, praised the success of the mobile surveillance cameras in a letter he wrote to Deputy Defense Secretary Robert Salesses, who oversees the Pentagon's wing of support to civil authorities and interagency partnerships with other federal government agencies.
"[The] DoD MSC [Mobile Surveillance Camera] operator support has proven highly successful. To date, DoD MSC operator support has assisted U.S. Border Patrol in the apprehension of 8,429 illegal aliens and seizure of 2,232 pounds of marijuana," wrote Jones in a Homeland Security memo obtained by Newsweek and dated for May 3. The document is for official use only but is law enforcement sensitive.
U.S. Northern Command is assessing whether or not additional Mobile Surveillance Camera operators can be staffed with U.S. forces already at the southwest border, according to the action memo Shanahan signed on May 17. "If additional personnel are required, U.S. Northern Command will submit a request for forces to the Joint Staff," the memo said.
Editorial Note: The documents can be read below. To protect Newsweek sources, reporters recreated the Defense Department documents in the same format they were received. Important aspects of the files were highlighted by Newsweek reporters while other information was redacted by Newsweek to protect the privacy of U.S. service members and Pentagon employees.