Mexico Border Wall: Oregon Governor Tells Trump She'll Refuse Order To Send Guard Troops South
Governor Kate Brown said she will refuse any order from President Donald Trump to send Oregon's guard troops down south to the US-Mexico border.
Trump wants National Guard troops sent to the Mexican border as his effort to build an impenetrable wall stalls because his administration is struggling to secure enough funds from Congress or other sources. He originally said Mexico would pay for the wall, but it has refused.
In a presidential memorandum authorizing the request of deployment of Guards to the border, Trump says U.S. security is "imperiled by a drastic surge of illegal activity", in particular drug trafficking by gangs and unlawful immigration.
He said it is a "crisis" of "lawlessness" at the southern border.
"If @realDonaldTrump asks me to deploy Oregon Guard troops to the Mexico border, I'll say no," tweeted Democratic Gov Brown. "As Commander of Oregon's Guard, I'm deeply troubled by Trump's plan to militarize our border."
She added: "There's been no outreach by the President or federal officials, and I have no intention of allowing Oregon's guard troops to be used to distract from his troubles in Washington."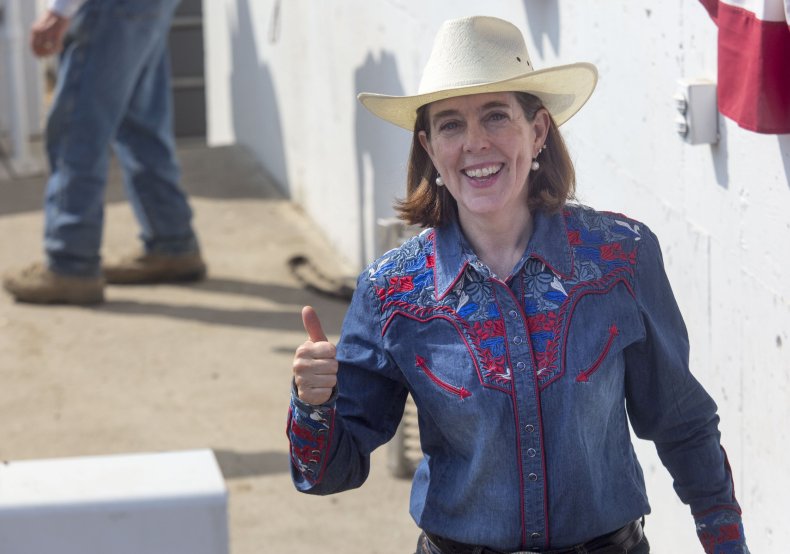 The National Guard is a reserve force of the U.S. Army. Each state has its own unit of guard troops, which falls under the authority of the governor.
Other governors welcomed President Trump's decision, including in Texas, which shares a border with Mexico.
"My top priority as governor is ensuring the safety and security of Texans, and securing our southern border has always been essential to that mission," Texas Governor Gregg Abbott, a Republican, said.
"In my time as governor, Texas has maintained a continuous presence of National Guard members along the border, and we've added hundreds of permanent Department of Public Safety troopers to the region.
"Today's action by the Trump Administration reinforces Texas' longstanding commitment to secure our southern border and uphold the Rule of Law, and I welcome that support."
The governor also pointed to previous decisions by the Obama and Bush administrations, in 2010 and 2006 respectively, to use National Guard troops to secure the southern border.