U.S. to Seek Extradition of Mexican Drug Kingpin Guzman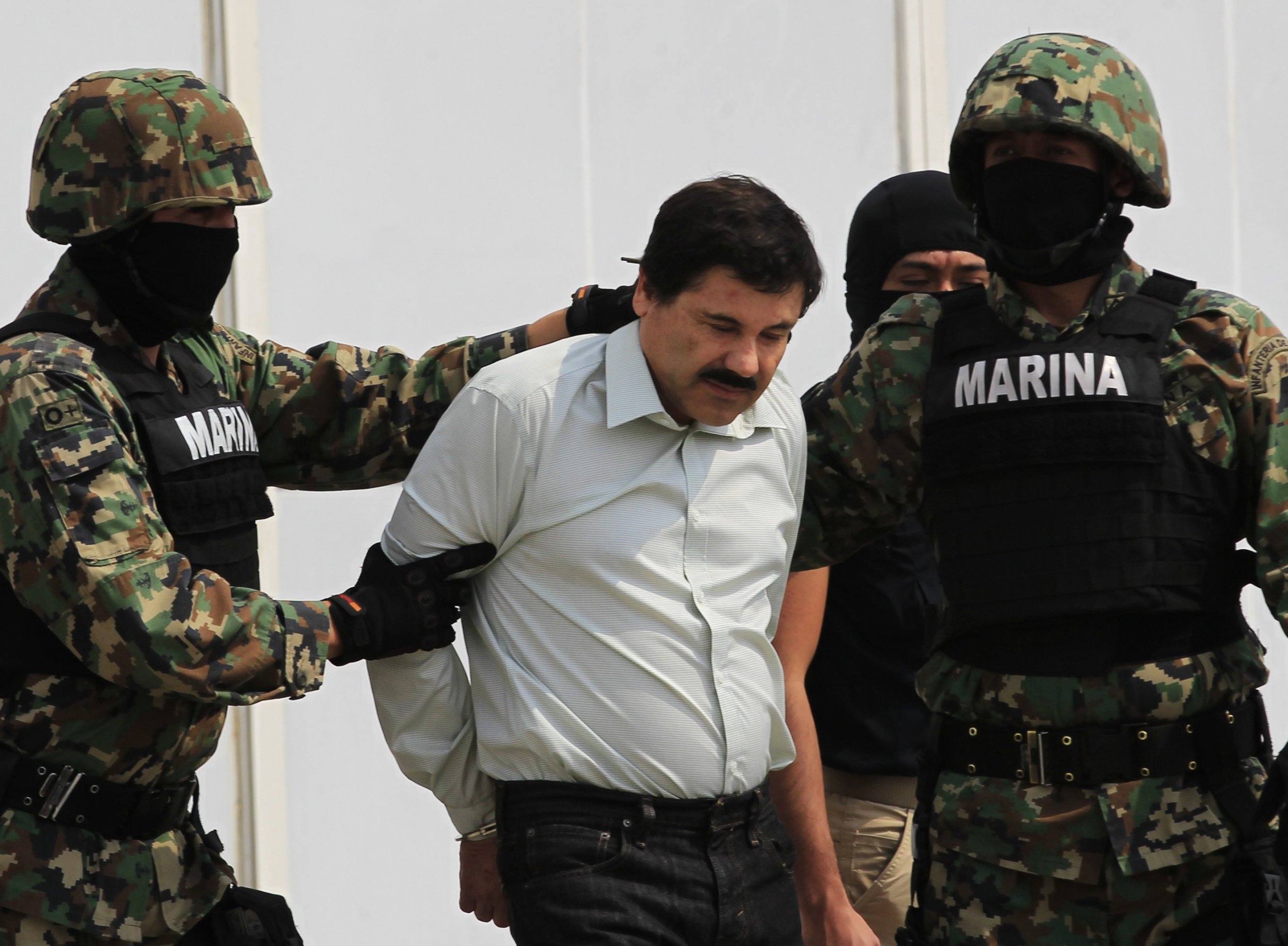 (Reuters) - U.S. prosecutors plan to seek the extradition of Mexico's most wanted man, drug cartel kingpin Joaquin "Shorty" Guzman, to face trial in the United States after he was captured in Mexico.
Robert Nardoza, a spokesman for the U.S. Attorney's office in Brooklyn, said on Sunday his office would request Guzman's extradition to face a variety of charges.
Guzman, caught on Saturday in Mexico with help from U.S. security forces, had long run Mexico's infamous Sinaloa Cartel. His capture marks a major victory in the fight against drug gangs in Mexico.
It was not immediately clear whether Mexico would agree to extradite him any time soon. Sensitivities over the issue could mean he is more likely to face justice first in Mexico, where he still has an outstanding term to finish. He broke out of prison, reportedly in a laundry cart, in 2001.
The United States had a $5 million bounty on Guzman's head. His cartel has smuggled billions of dollars worth of cocaine, marijuana and methamphetamine into the United States, and fought vicious turf wars with other gangs across Mexico.
In addition to facing sealed U.S. criminal charges in Chicago and Brooklyn, Guzman was indicted in 2007 in Miami on cocaine smuggling charges, with additional charges added there last month.
He also was charged in 2012 in Texas with importing cocaine and marijuana, money laundering, firearms violations and running a criminal enterprise that included murder.
A spokesman for the Mexican attorney general's office declined to comment on the extradition request. President Enrique Pena Nieto's office could not immediately be reached for comment.
Guzman, 56, was captured in a pre-dawn raid on a seaside condominium in the northwestern tourist resort and fishing and shrimp-processing center of Mazatlan, around 135 miles from Guzman's suspected base in Culiacan.
Nearly 80,000 people have been killed in the last seven years with much of the violence in western and northern regions that have long been key smuggling routes.
Many of the victims are tortured and beheaded and their bodies dumped in a public place or in mass graves. The violence has ravaged border cities and even beach resorts such as Acapulco.