Mexico's Leading Presidential Candidate Promises to End Drug Wars in Three Years, Offers Cartels Amnesty in Exchange for Peace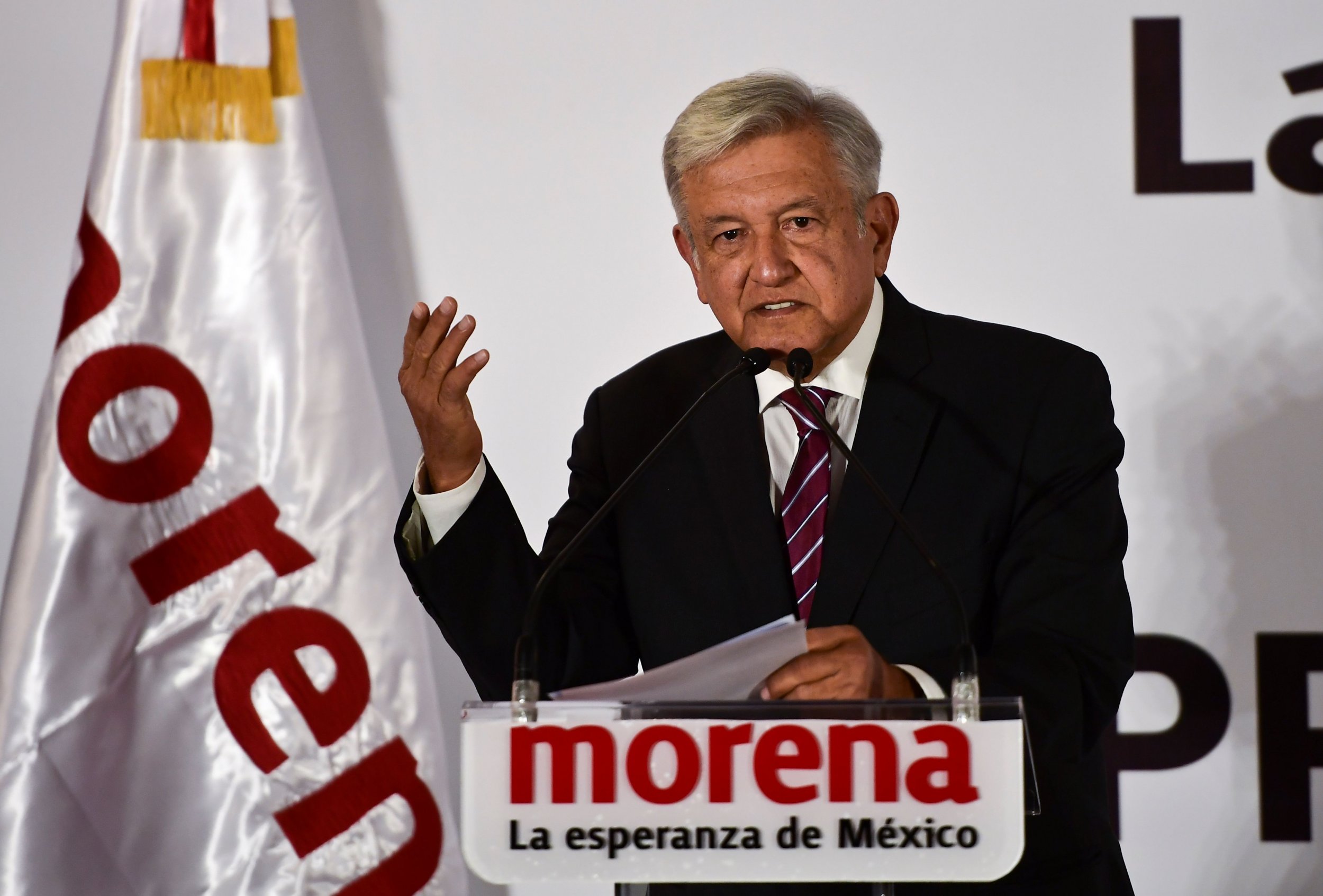 Mexico's leading candidate for president said his administration will end the country's decade-long war against drug cartels in three years.
On Tuesday, Andrés Manuel López Obrador, the 64-year-old head of the National Regeneration Movement (MORENA), a left-wing political party in Mexico, promised an end to the violence that has gripped the country since 2006, when then-President Felipe Calderón declared war against the cartels in an effort to curb drug-related violence.
By the end of Calderón's tenure, in 2013, at least 60,000 people had been killed as a result of the drug war, according to government figures. Current estimates put the death toll at more than 200,000—several times higher than the number of civilians killed in Afghanistan since the United States invaded the country in 2001.
"I will achieve peace, that's my commitment, I will achieve peace and end the war—we are not going to continue with the same strategy that hasn't brought us positive results. By the middle of my six-year term, there will be no war, and the situation will be completely different," López Obrador told reporters after a campaign rally in Izamal, Yucatan.
López Obrador said that the drop in violence would come from higher economic development and the rollout of social welfare programs that he argues will undercut the cartels' ability to recruit new members. López Obrador also has suggested he's considering offering amnesty to the cartels in exchange for lasting peace.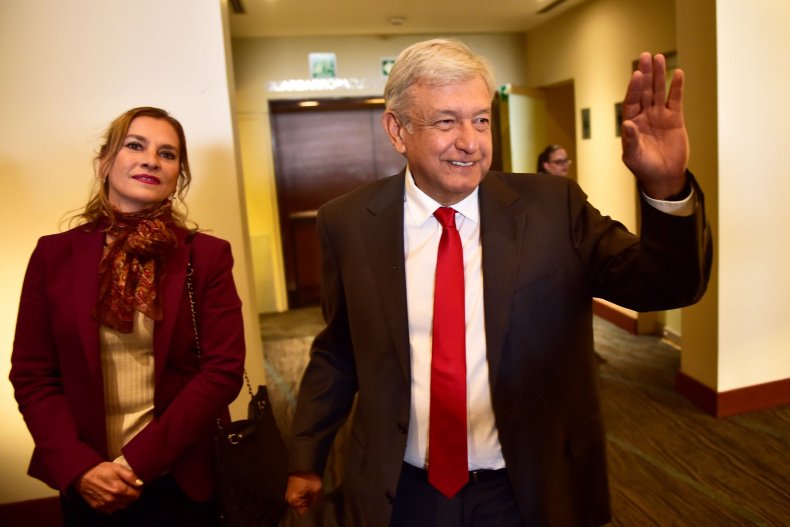 Mexico's presidential election will take place on July 1. Multiple polls conducted by some of Mexico's largest newspapers put López Obrador ahead in the highly contested race.
As reported by Financial Times, the election is "shaping up as a two-horse race" between López Obrador, the former mayor of Mexico City and a popular figure among Mexico's large working-class, and José Antonio Meade, 48, a longtime federal official with the ruling Institutional Revolutionary Party (PRI).
Meade was recently endorsed by President Enrique Peña Nieto, whose six-year term coincided with a sharp rise in homicides across the country: According to government figures, more than 120,000 people were murdered in Mexico since Peña Nieto came into office in 2012, with 2017 being the second deadliest in the fight against the cartels.
López Obrador raised eyebrows in December when he suggested that his government would offer amnesty to the cartels in order to stop the killings.
"If it is necessary...we will talk about granting amnesty, so long as the victims and their families are willing," he said, as reported by The Guardian.
The comments drew ire from many of those personally affected by the violence.
"I would hope they never kidnap, torture, kill, disappear and burn [his] loved ones," José Díaz Navarro, whose brother was kidnapped and killed in the area, told El Universal. "We'll see if after this he would come to Guerrero to ask them for forgiveness."
Many of López Obrador's supporters defended the comments, pointing to the widely reported corruption between government officials and drug cartels.
As noted by The Guardian, Andrés Lajous, a sociology Ph.D. candidate at Princeton and a vocal supporter of López Obrador, tweeted that "for 12 years [Mexico] has undergone thousands of cycles of vengeance. It's not a bad thing to sit back and think about how more soldiers and more war will only perpetuate this."
Mexico also has seen a rise in the killings of politicians and journalists. According to one count, more than 62 presiding and former mayors were murdered in 2017, the most in recent years. And according to a new report by the Committee to Protect Journalists, at least six journalists were murdered in Mexico last year, "making it the third worst nation for killings worldwide."
When asked whether he worried about getting murdered, López Obrador said that those who fight for justice should not have anything to fear.
"I don't do harm by anyone, that's why I don't have bodyguards, tinted cars—I'm on my own," he said.